50+ gifts for food lovers that support local shops & makers
19 min read
I might be biased, but when it comes to gift-giving, it's pretty difficult to go wrong with food-related gifts. After all, everyone needs to eat. 

But I also believe that purchasing gifts from local shops and artisans makes the experience even more special. Not only are many of the gifts one-of-a-kind, but they have a huge impact on both the local economy and the people who live and work here.

So before you head online to order from a big box store or national gift box company, take a look at this list and see if you can find a local substitution. Most of the items are available for purchase online. So you can still do your holiday shopping from the comfort of your own home, while also doing some serious good for local establishments. 

The following list will not only give you an overview of some of the amazing foodie gifts available from local retailers, it's also a curation of some of my own favorite items, all of which I'd be delighted to give (or to receive).

If you have questions or need more suggestions for specific gift ideas, you can also feel free to email me at [email protected].  I'm happy to make recommendations or help however I can. Happy holidays everyone!

Click to find gifts by category:

Books

Culinary experiences

Grow your own

Random Awesomeness

Specialty food & beverage items

Serveware and kitchen tools

Textiles

All of these newly published tomes (plus probably a dozen more) are on my personal wish list this year, so my guess is they'd be great bets for any of the serious (or curious) cooks in your world. As a bonus, all are currently in stock at Boswell Books. 

Boswell Books

2559 N Downer Ave., (414) 332-1181

boswellbooks.com

Order online for convenient local pick-up!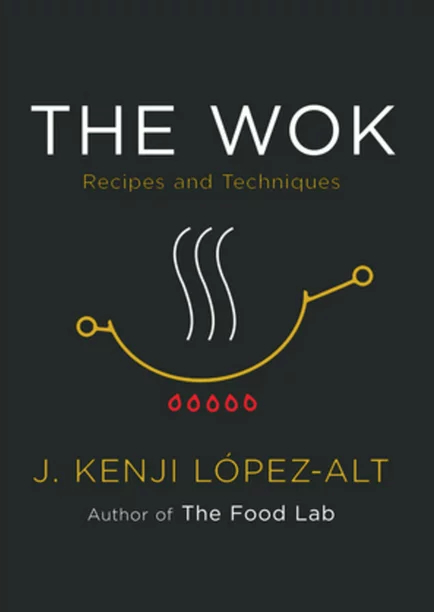 "The Wok" by J. Kenji López-Alt ($50).

You can't expect to pick up a book by J. Kenji López-Alt and not learn something. It's one of the things I love about his cookbooks (and his YouTube video series), both of which offer much in the way of education, while keeping me liberally entertained. 

While this book definitely focuses on technique, it's not short on recipes. You'll find things like Sichuan-style blistered green beans, cheesy scallion pancakes, pad Thai and his "internet famous" San Francisco–Style garlic noodles (which I cannot stop making). There are also plenty of lessons to be learned here from proper freezing techniques to a velveting technique (an approach to keeping meat tender) that actually works. Ultimately – and much like his former cooking bible "The Food Lab" – The Wok is an absolute goldmine of knowledge.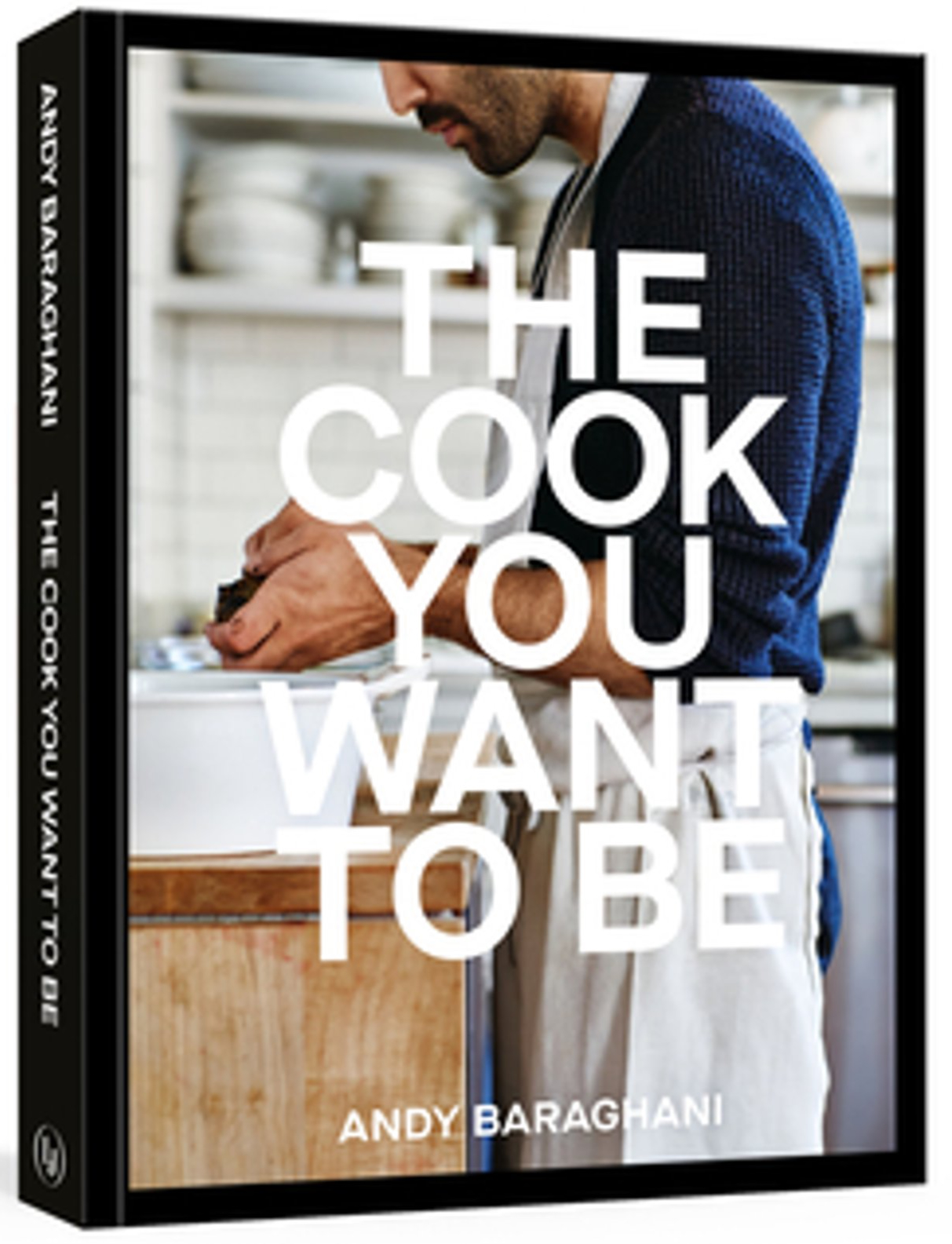 "The Cook You Want to Be: Everyday Recipes to Impress" by Andy Baraghani ($35).

I'll admit the title of this book did not draw my attention. But the recipes inside definitely did. In Baraghani's quest to find his style, he combines the home cooking he learned from his Iranian parents with his professional cooking background to reimagine countless well-known dishes in utterly delicious ways. 

The big flavors in this book drew me in and the recipes – which are unique but still accessible – offer tons of inspiration. The recipe for Very Crispy Garlic Chile Oil is reason alone to purchase this book. But you'll also find mouthwatering recipes for things like buttered potatoes with salted lemon; big shells with spicy lamb sausage and shawarma roast chicken with shallots and lemon.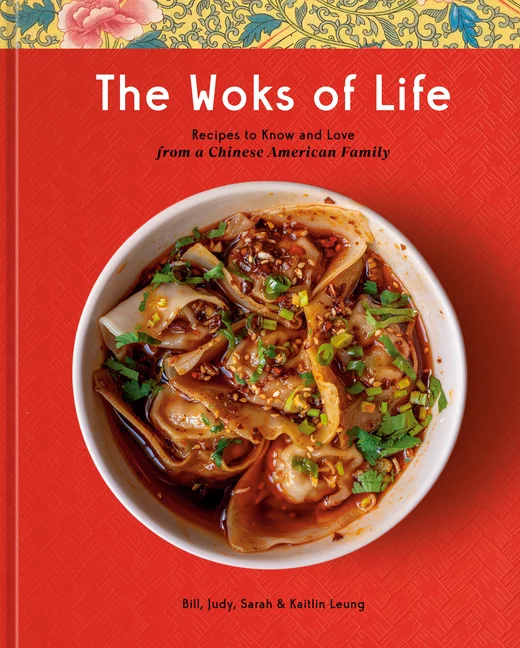 "The Woks of Life: Recipes to Know and Love from a Chinese American Family" by the Leung Family ($35).

I don't follow many food blogs these days; but The Woks of Life is an exception. It's taught me a great deal about navigating the condiment aisles at Asian grocery stores and purchasing the best quality items. I've also found more than a handful of stellar recipes. So when I saw that the Leung family had released a book with 100 of their favorite recipes, I didn't hesitate to purchase it. 

Recipes run the gamut from easy weeknight meals like beef and broccoli to spicy beef biang biang noodles and cantonese pork belly fried rice. In fact, it's become a great addition to my growing collection of Chinese cookbooks thanks to its home cook-friendly lay-out and trustworthy recipes.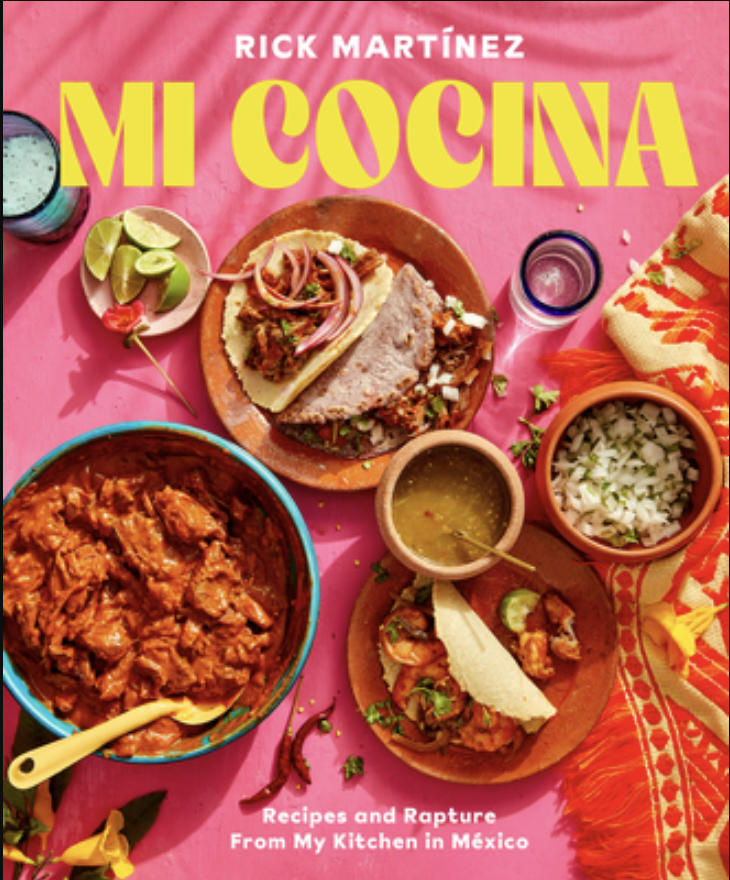 "Mi Cocina: Recipes and Rapture from My Kitchen in Mexico" by Rick Martínez ($35).

The fruit of a 586-day, 20,000 mile road trip throughout Mexico, this cookbook by Rick Martínez not only offers up a lovely collection of recipes that showcase the diversity of cuisines in Mexico, but Martínez's personal story as he delves into his Mexican heritage. The book is worth it for recipes like cochinita pibil from the Yucatán; Oaxacan tamales; and a huge collection of salsas, including the gorgeously smoky salsa de chipotle y chile de arbol, which I could eat on just about anything. But you're sure to find more favorites from the collection of 100 unique dishes.

I love this book because it tells an important story. Each recipe is personal and it's part of the author's quest to get to know his homeland (and therefore himself)  through food. As Martínez points out, it's also an important counter to the long-lauded written by white authors including Diana Kennedy and Rick Bayless. Thank you, Martínez.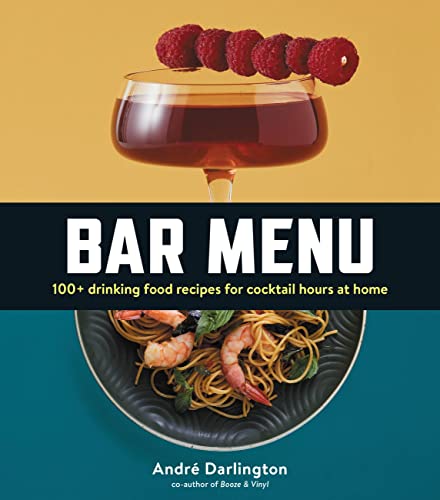 "Bar Menu: 100+ Drinking Food Recipes for Cocktail Hours at Home" by André Darlington ($28).

It's been a while since I hosted a party, but I've definitely got the bug. And this book has no shortage of inspiration for easy-to-make dishes that are worthy of a simple weeknight happy hour or a bigger bash with friends. In fact, it's among the more user-friendly guides to boozy eating and entertaining that I've come across.

Recipes include tasty options like smoked rosemary almonds, a reimagined cheese ball, cherry kofte, piri piri shrimp cocktail, soba noodles and even a few desserts. You'll also find over 30 cocktail recipes, companion cocktails for each dish, curated menus for a variety of occasions and tips for saving time, including batching cocktails.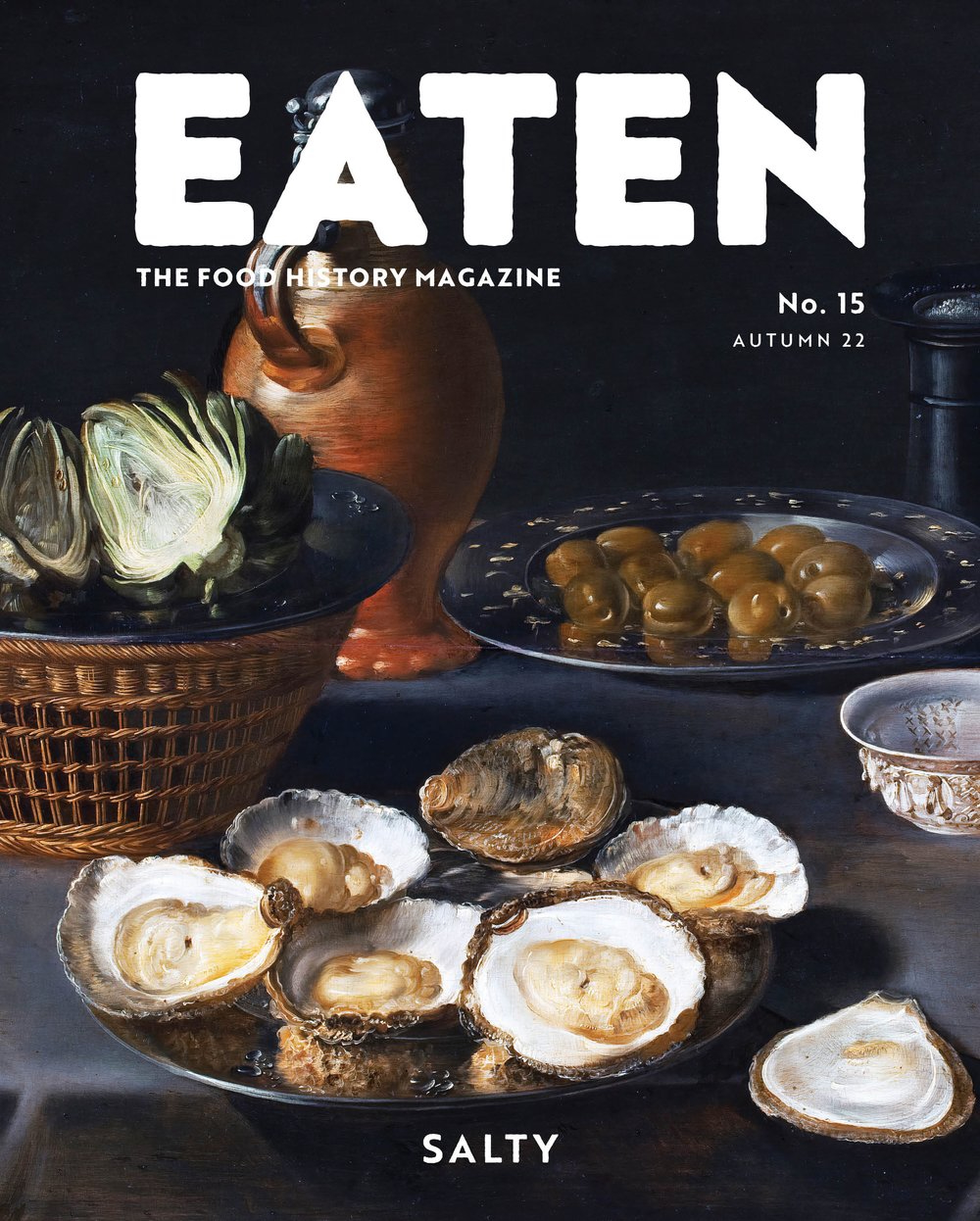 "EATEN"

I love the idea of gifts that keep on giving, and magazine subscriptions are one of those lovely gift ideas that I think we often forget about.  In the case of EATEN, it's a beautifully designed indie print magazine that focuses on all things food history. You'll find old recipes, intriguing essays and stories about fascinating people who've graced the edible landscape over time.

The art direction is zany and wonderful and the content is smart and well-researched. So, if you know someone who loves learning more about food, culture and the stories behind items like Earl Grey tea, the rise and fall of tiki culture and the Oleo Wars, you might consider wrapping up an issue of this feast of a magazine (along with a full subscription) and putting it under the tree.  Find it at eatenmagazine.com (single issues $20; one-year subscription $55)

Experiential gifts have so many benefits. They don't take up space. They allow recipients to break from their usual routines. And they have the potential to create happy memories that can last a lifetime.

Gift cards

It's going to be a long winter for restaurants. Give them a boost by gifting a foodie you know with a gift card from one of our great locally owned bars or restaurants. It's among the best gifts you can give this season.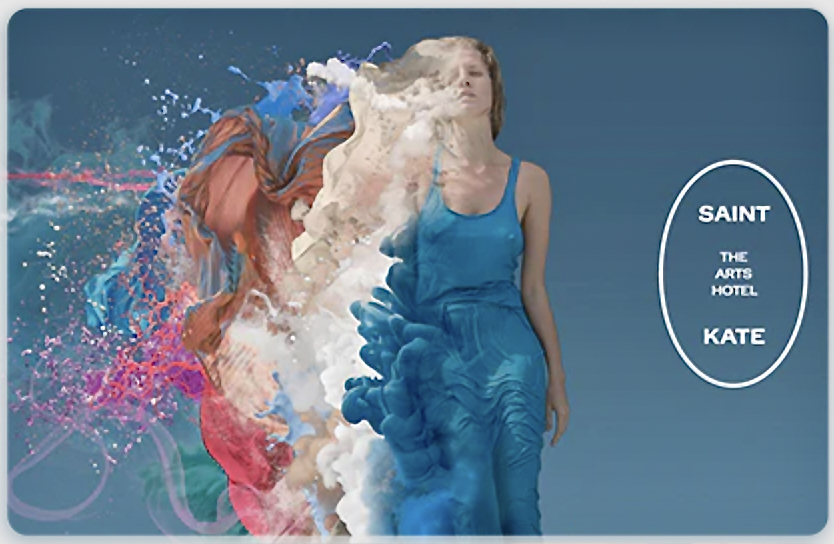 Artful dining at Saint Kate Arts

Got a friend who appreciates the arts? There's no better gift than a dining experience at Saint Kate – Arts Hotel where dining experiences vary from locally inspired artisanal fare at ARIA to bubbly brunch or evening drinks at their Giggly Champagne & Wine Bar. Neapolitan style pizza at Proof and well-prepared casual fare at The Bar in the gorgeous lobby are also up for grabs. 

Purchase a Marcus gift card here (any $ amount).

Summerfest gift card

Summerfest itself might not be a foodie destination. But did you know that these handy gift cards are good for all sorts of fun things, including tickets to food-based events like Milwaukee Food Truck Fest and Taco Fest, which take place on the Summerfest grounds? Indeed. It's a gift your food-loving friends will love.

Find it at the Summerfest store (any $ amount).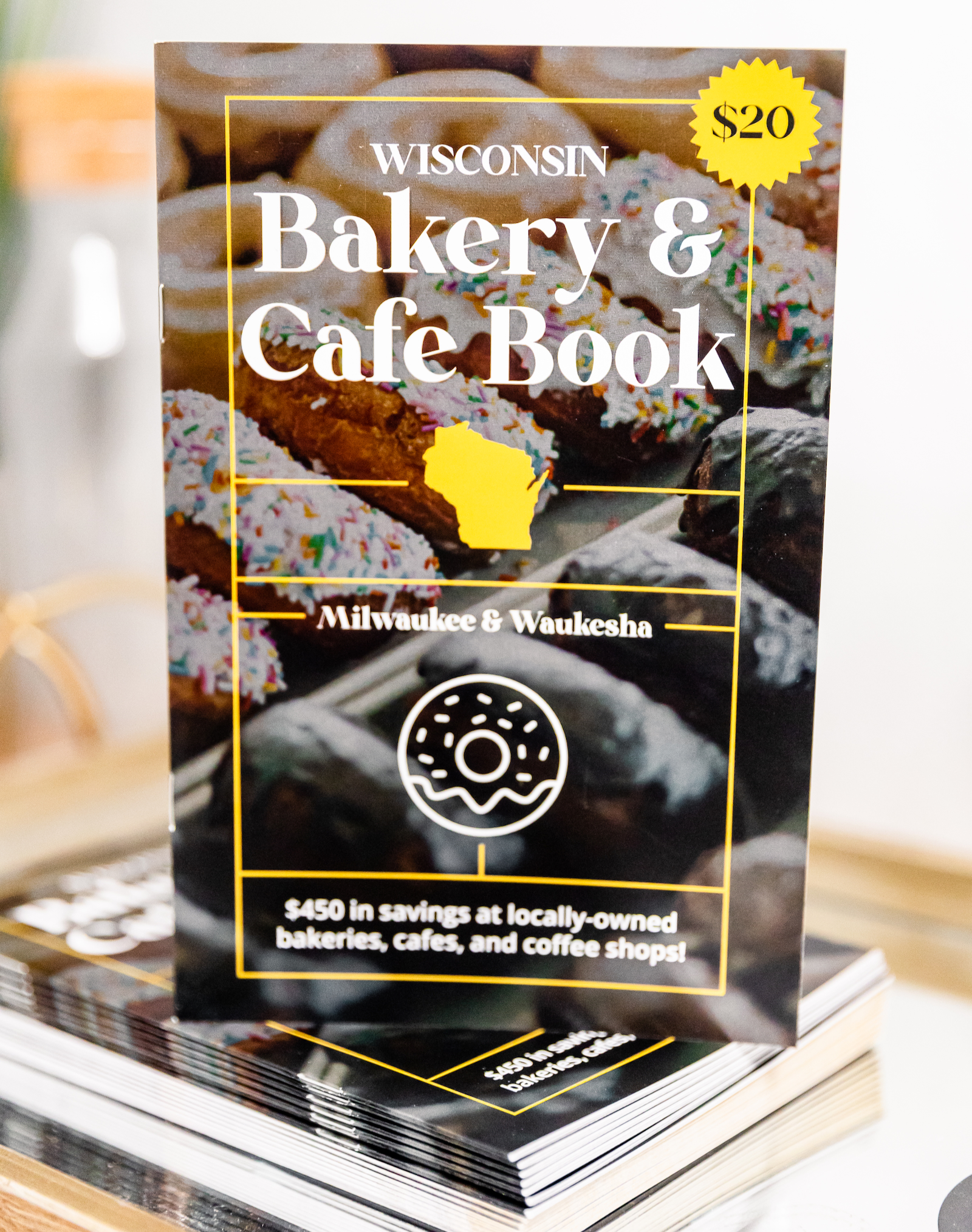 Wisconsin Bakery & Cafe book

Know someone who would appreciate a year filled with discounts at local bakeries and cafes? This new coupon book would make a great stocking stuffer!    The new Wisconsin Bakery & Cafe Book includes 30 locally-owned bakeries, cafes, and coffee shops throughout Milwaukee and Waukesha Counties. Books are $20 and contain 30 opportunities to get $5 off of every $20 purchase at any of the participating venues (up to three times at each location). Even better, a portion of all proceeds from each book sold will be donated to the Wisconsin Bakers Foundation with the goal of raising $20,000 to fund scholarships for individuals pursuing careers in baking and pastry arts. Purchase your Bakery & Cafe Book here ($20).

Cooking classes

Cooking a meal at home is one of life's greatest joys, especially when you've mastered the techniques needed. For those interested in learning a new skill or how to make a new dish, cooking classes can be an amazing gift (and one that keeps on giving). The following venues offer gift cards which can be redeemed for cooking classes. Check out their websites, call or stop in for additional details.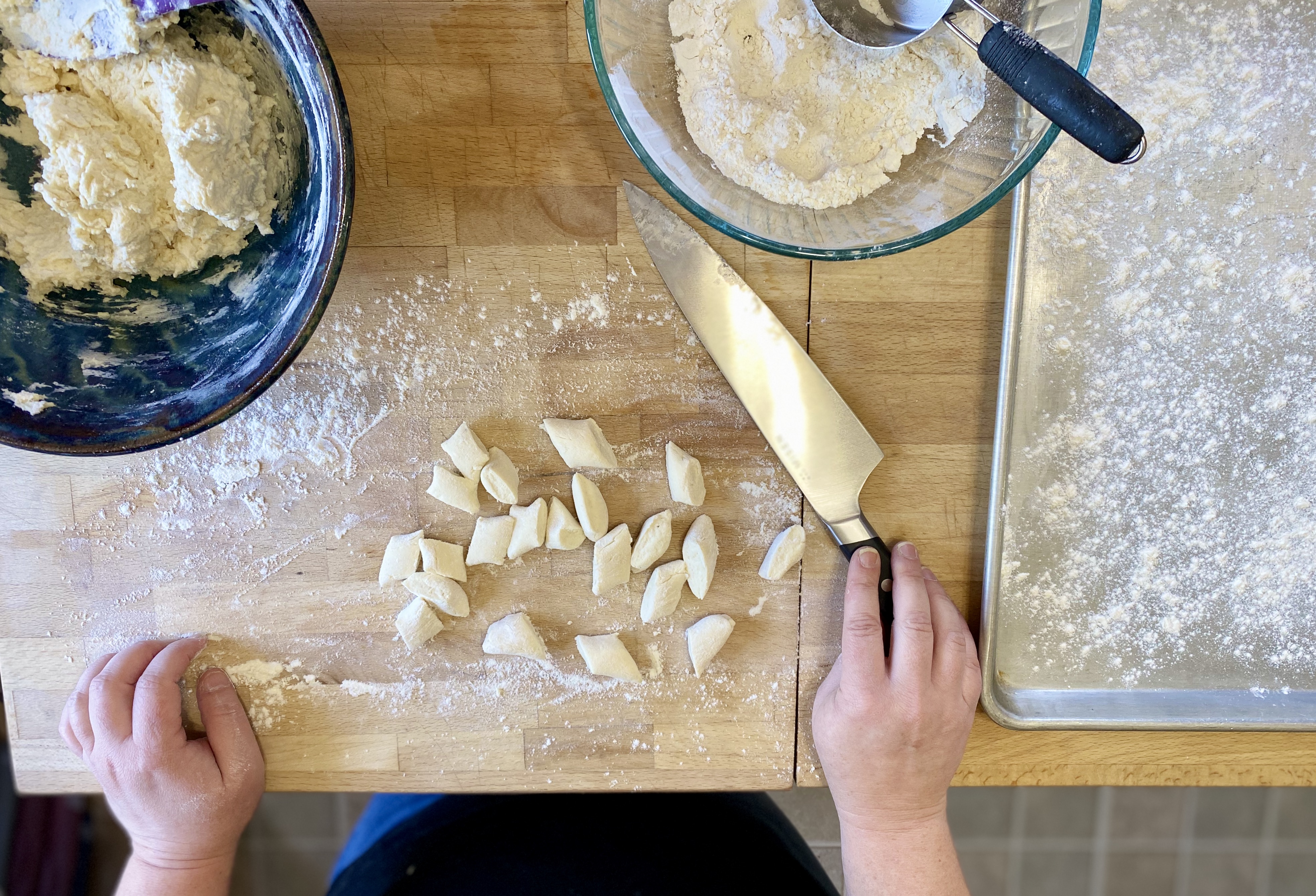 Braise Culinary School, 1101 S. 2nd St., (414) 212-8843

braiselocalfood.com 

Classes run $70 per person

Order gift cards online here.

Chef Pam's Kitchen

280 W. Main St., Waukesha, (262) 271-6121

chefpamskitchen.com

Classes run $59-$100

Order gift cards online here.

Glorioso's Appetito, 1020 E. Brady St., (414) 291-5887

gloriosos.com/appetito

Classes run $75-$150 per person

Order gift cards online here.

Milwaukee Public Market, ​​400 N. Water St., (414) 336-1111

Milwaukeepublicmarket.org

Classes run $35-$90 per person

Order gift cards online here.

Semolina, 2472 S. Kinnickinnic Ave., (414) 249-4472

semolinamke.com

Pasta making classes: $65-$105 per person

Stop by the shop to purchase a gift card

Plants bring life to any home; but edible plants bring even more benefits. Consider these indoor edible garden kits as gifts for anyone who'd appreciate the joy of harvesting something fresh, even during the winter months.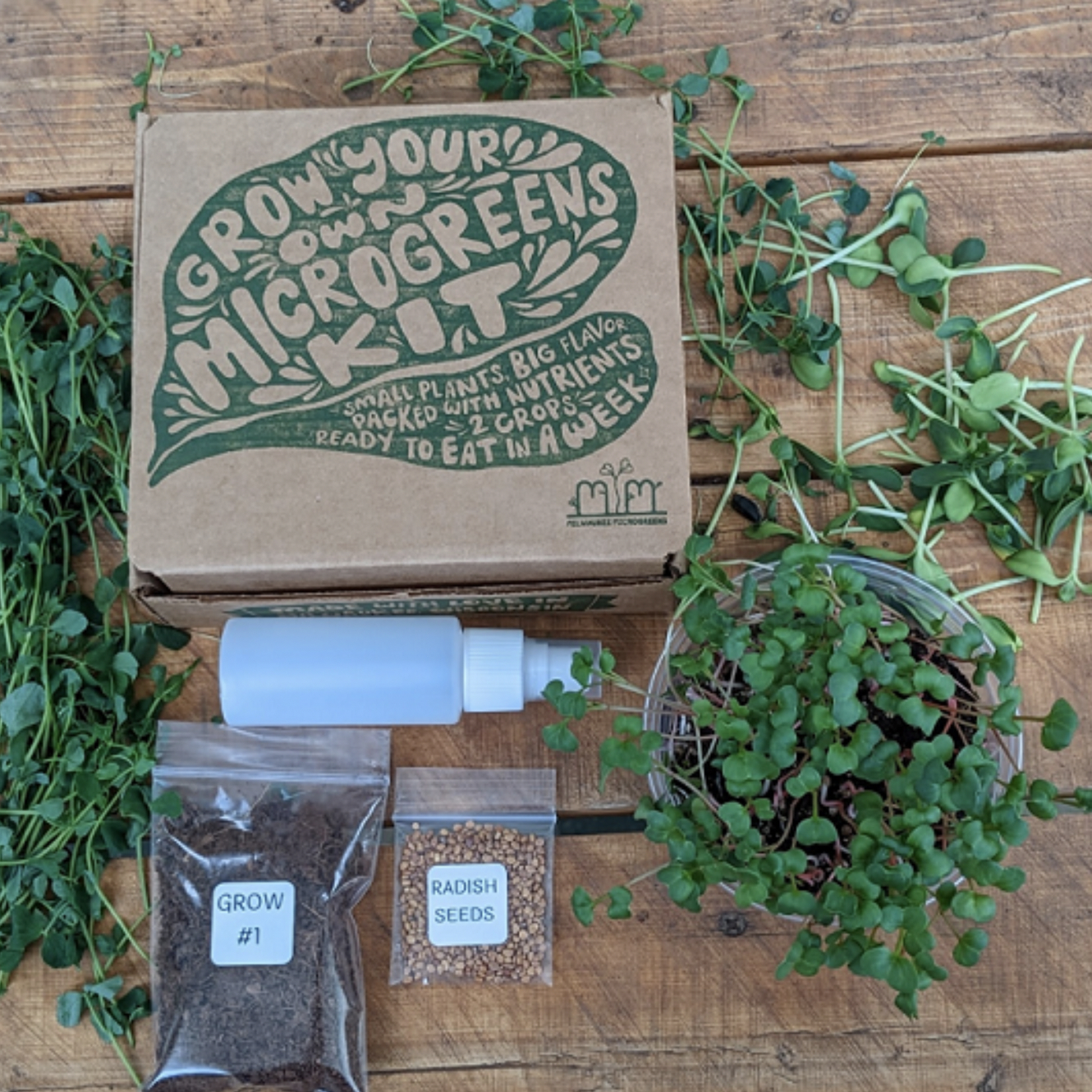 Milwaukee Microgreens growing kit

Microgreens are teeny tiny sprouted greens that are packed with both intense flavor and concentrated nutrition. They're flavorful, versatile and can be added to soups, salads, smoothies, eggs, sandwiches, pizza (and well, just about anything). They're also easy to grow at home, with first harvest in as little as a week after planting. Each kit contains step-by-step instructions, a reusable growing container and mister and enough soil and seeds for two harvests. Grow kits are available in three assortments: broccoli and radish; purple kohlrabi and turnip; or purple cabbage and kale.  Refill kits are also available.

Get it from Milwaukee Farmers United ($15).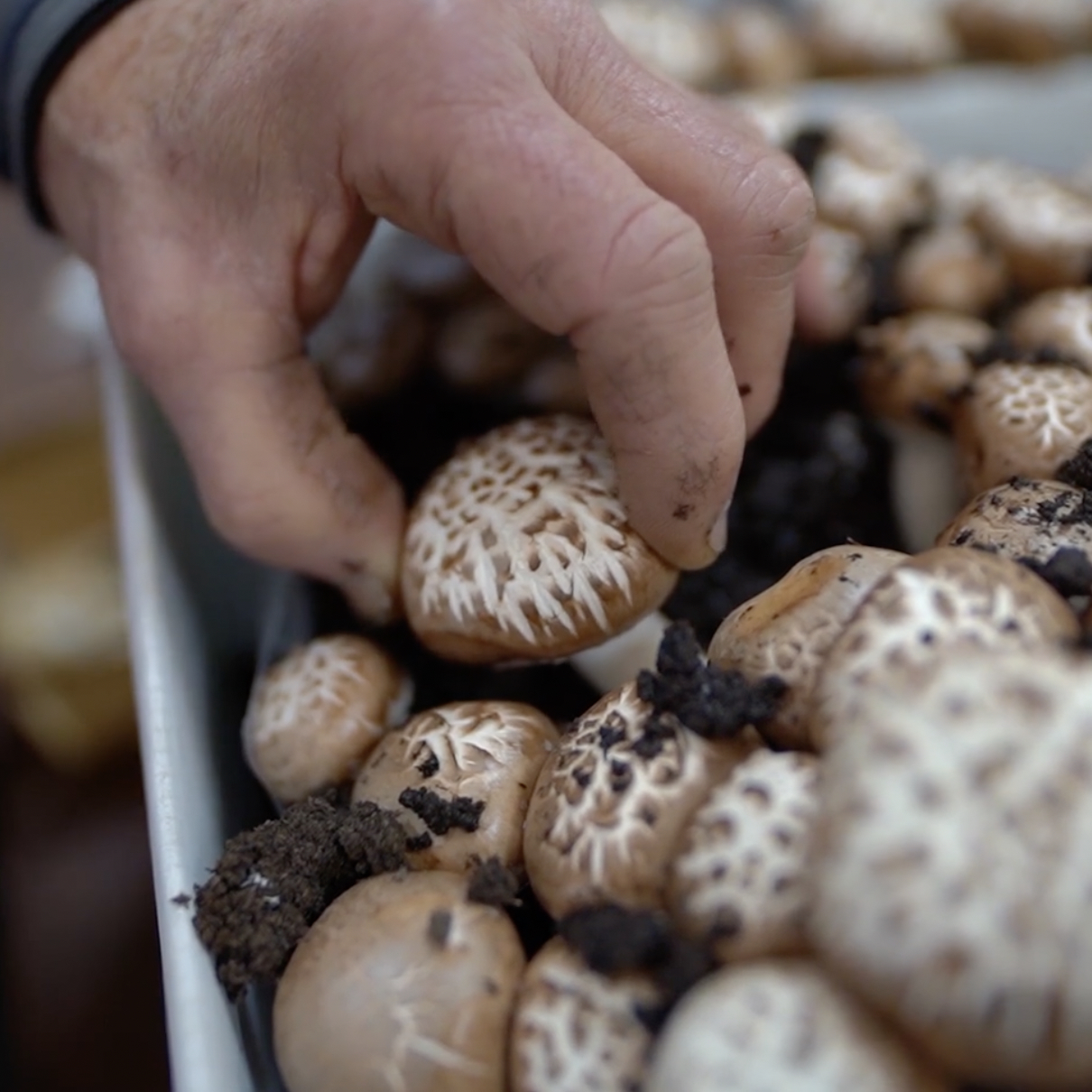 River Valley Ranch mushroom kit

Know a mushroom lover who would get a kick out of growing their own mushrooms at home? River Valley Ranch sells kits which contain everything needed to grow cremini or white button mushrooms.They even provide step-by-step instructions and video tutorials on their site to ensure success. Get them from River Valley Ranch ($22-$32).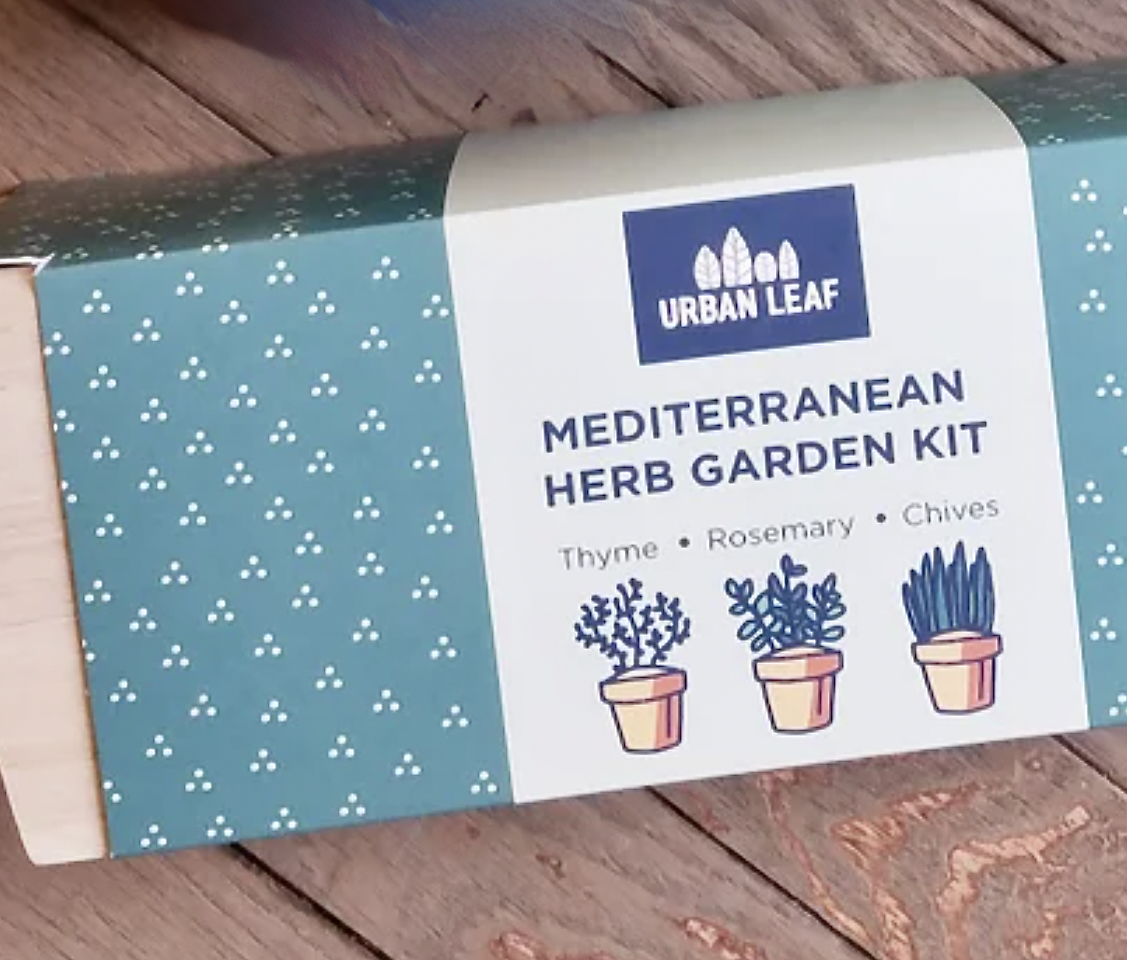 Indoor herb garden kit

This mini indoor herb garden is the perfect gift for a home chef who loves the flavor of fresh herbs all year round. It uses seed cultivars appropriate for indoor use and comes with a timber planter box that's sized well to fit in a bright window. The Mediterranean kit includes thyme, rosemary and chives. The Culinary herbs kit includes parsley, basil and cilantro. They also come with a money-back guarantee.

Get the Mediterranean Kit at Sparrow Collective ($19).

Get the Culinary Herbs kit at Urban Sense ($21).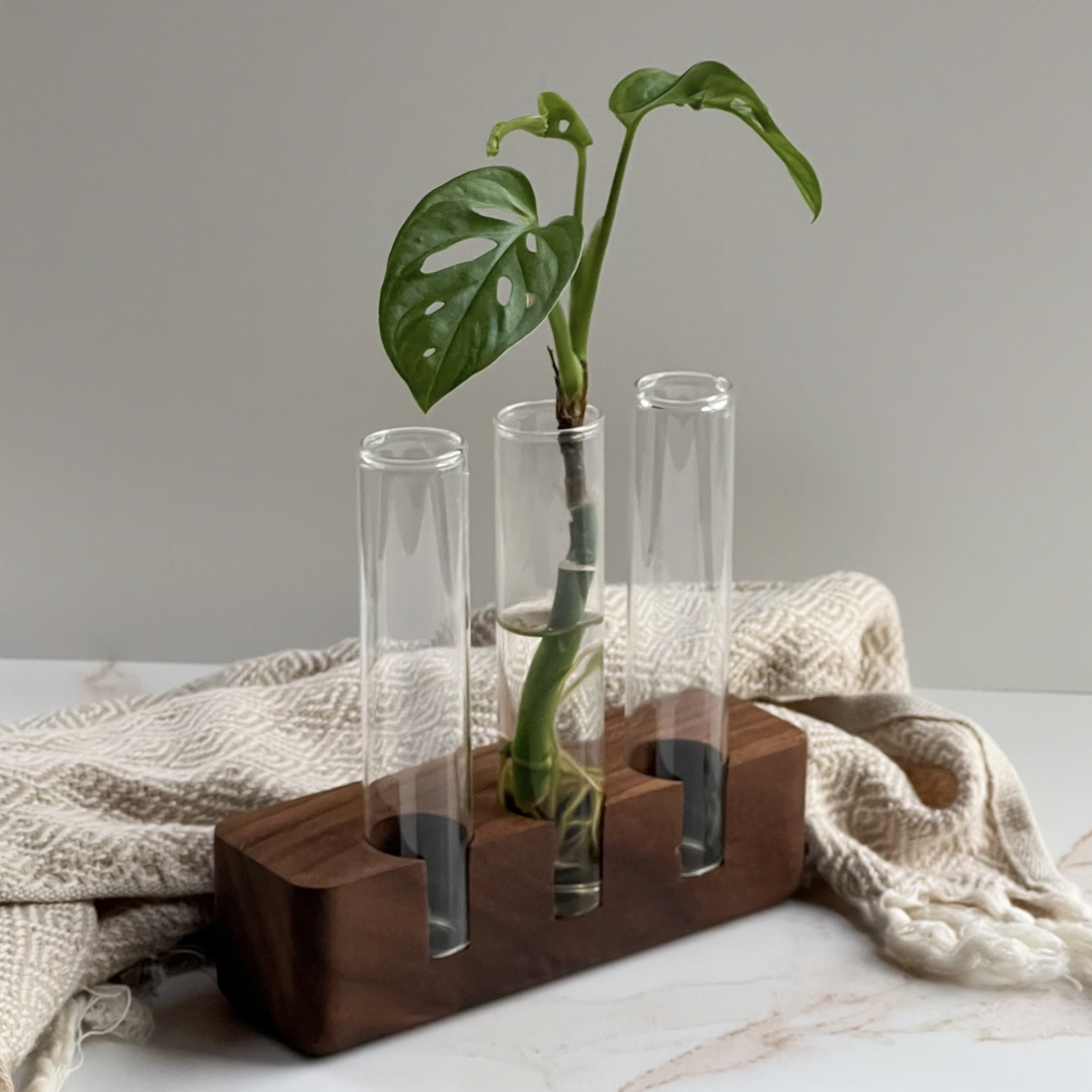 Wooden propagation station

Did you know that you can cultivate an endless supply of winter herbs for the kitchen by taking cuttings? You can. In fact, if you happen to know someone who has both a green thumb and a penchant for cooking, this wooden propagation station is the perfect gift. Choose from various types of wood, as well as the positioning of the glass vases.

Get it from Camino Woodshop ($20-$42).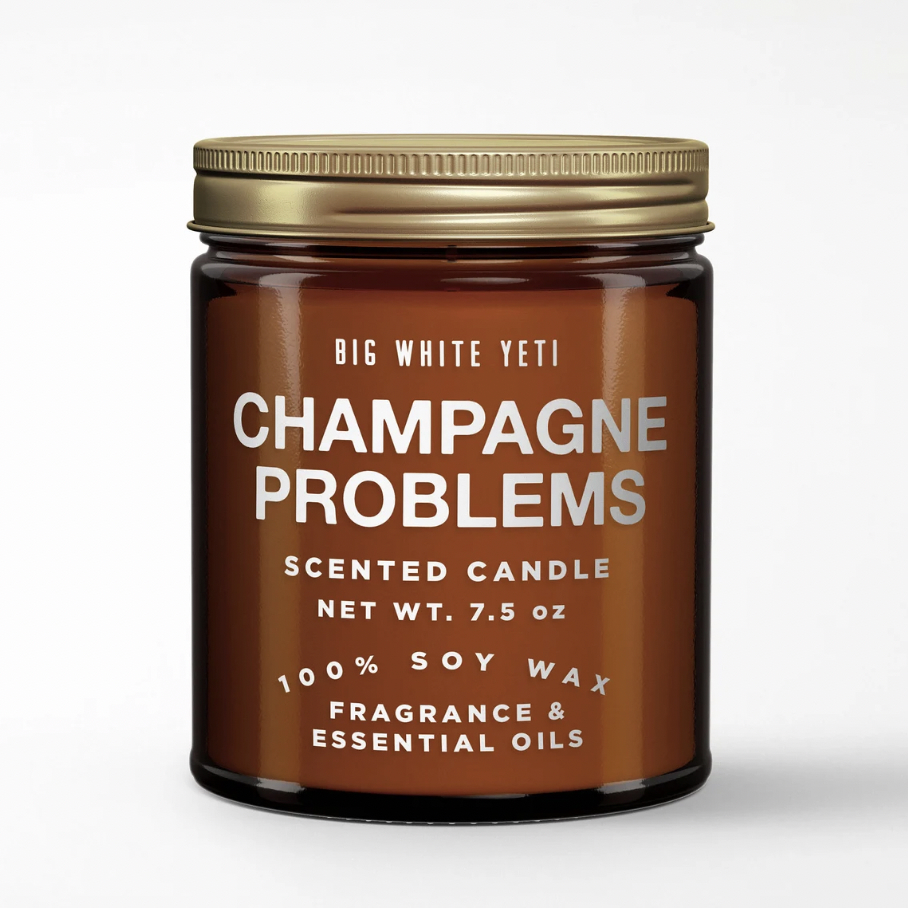 Champagne Problems candle

'Tis the season for burning candles. It's also the season to celebrate. For that reason, I'd argue that this candle is a particularly apt gift. It bears notes of citron, white peach, pineapple, cardamom, jasmine and flint. But, at its core, it smells like a flute of champagne… in other words: delicious. Give this one to your bubbly-loving friend… or anyone who needs a reminder that every day is a reason to celebrate. 

Get it at Big White Yeti ($20).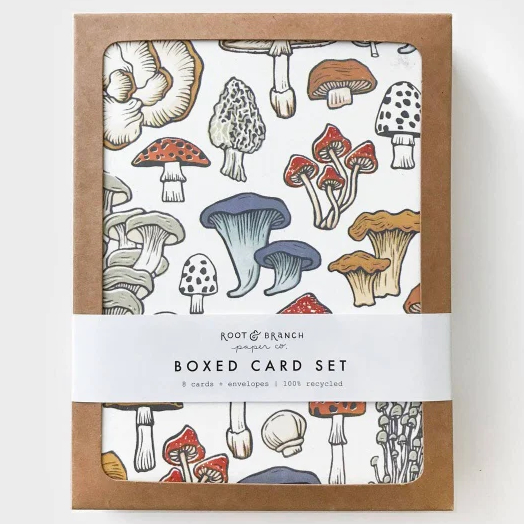 Mushroom & Fungi Cards

These whimsical greeting cards are perfect for the mushroom lover in your life. They'd make the best thank you cards ever… and heck, snail mail is a lost art, so let's bring all the love notes back! While you're there, get them the matching notepad or mini notebook too!

Find them at The Waxwing ($24).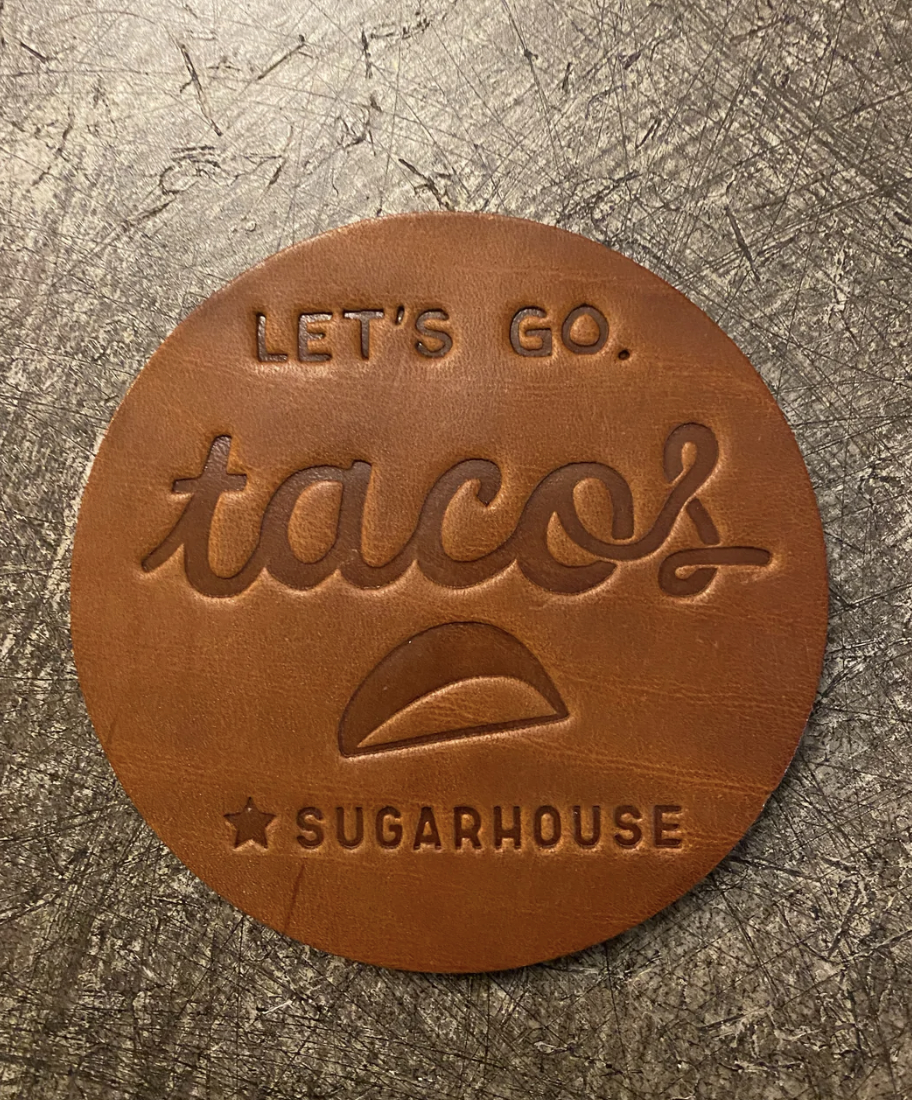 Tacos coaster

Made locally by Milwaukee's Sugarhouse Leather, these "Let's Go. Tacos." coasters are a sure bet for the taco lover in your world. Hand-cut and stamped, these lovely leather coasters develop a lovely patina as they age. Mix up a few of these with the "Shoot it. Tequila." coasters and you've got a set that's certain to garner a smile from the lucky recipient. Get them at Beard MKE ($10 each).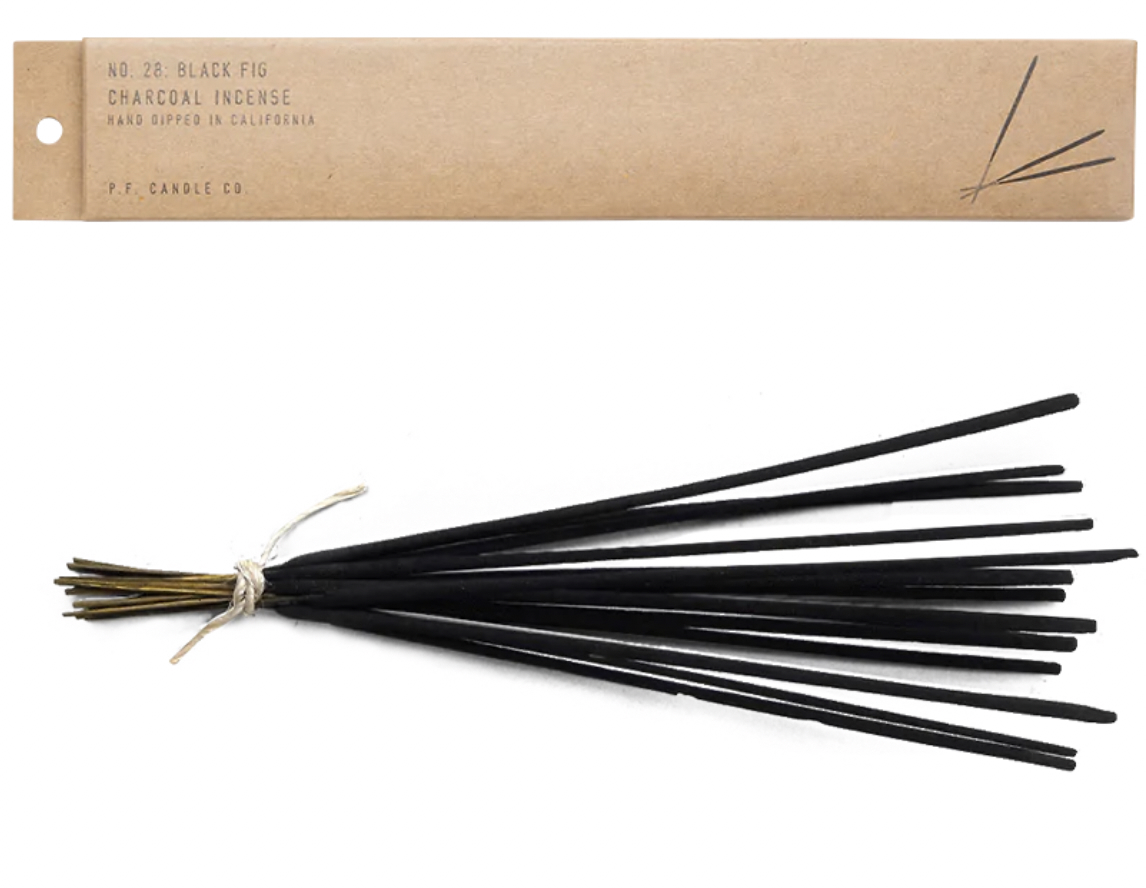 Black fig incense

This fruity, woodsy incense from P.F. Candle Co. blew my mind when I purchased it at a gifty shop in De Pere. So when I ran out and found it locally at Orange and Blue Co., I was pretty excited. It smells of fruit, spice and evergreen trees, so it's perfect for the holidays.  Find it at Orange and Blue Co. ($11).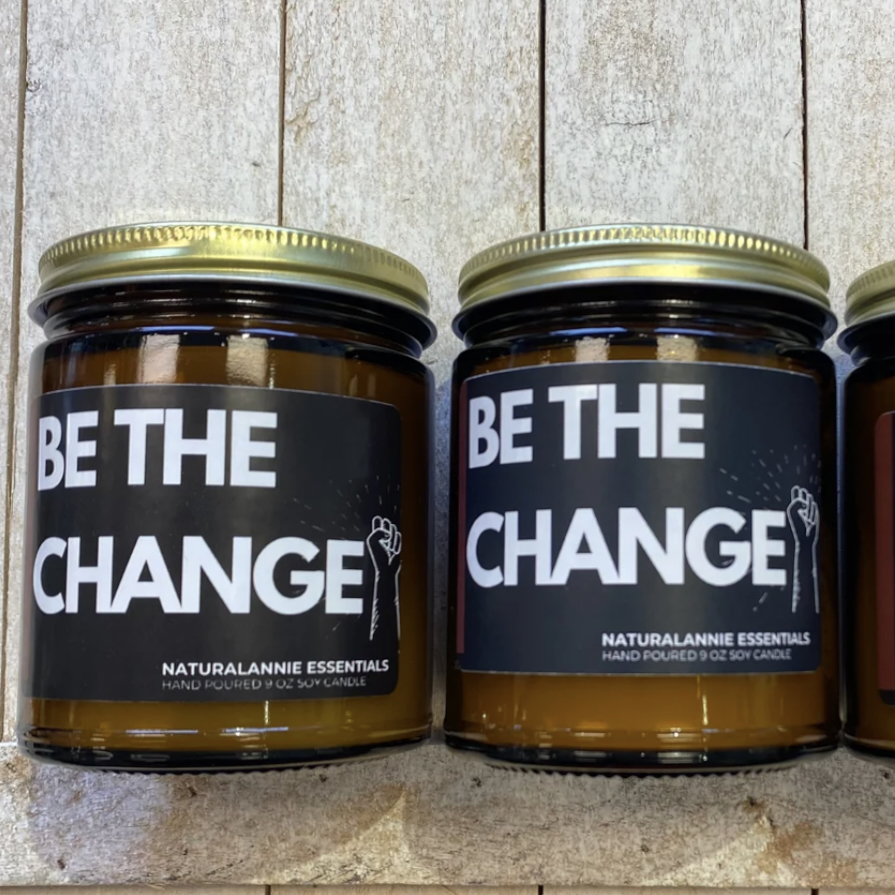 Be the Change candles

Give them a beautiful bold reminder to Be The Change every day, while treating them to a home filled with amazing culinary-inspired scents. Choose from spiced honey, black amber and plum (my favorite), coconut bamboo or chili pepper and mandarin. Find them at FlyBlooms / Bronzeville Collective ($22.50).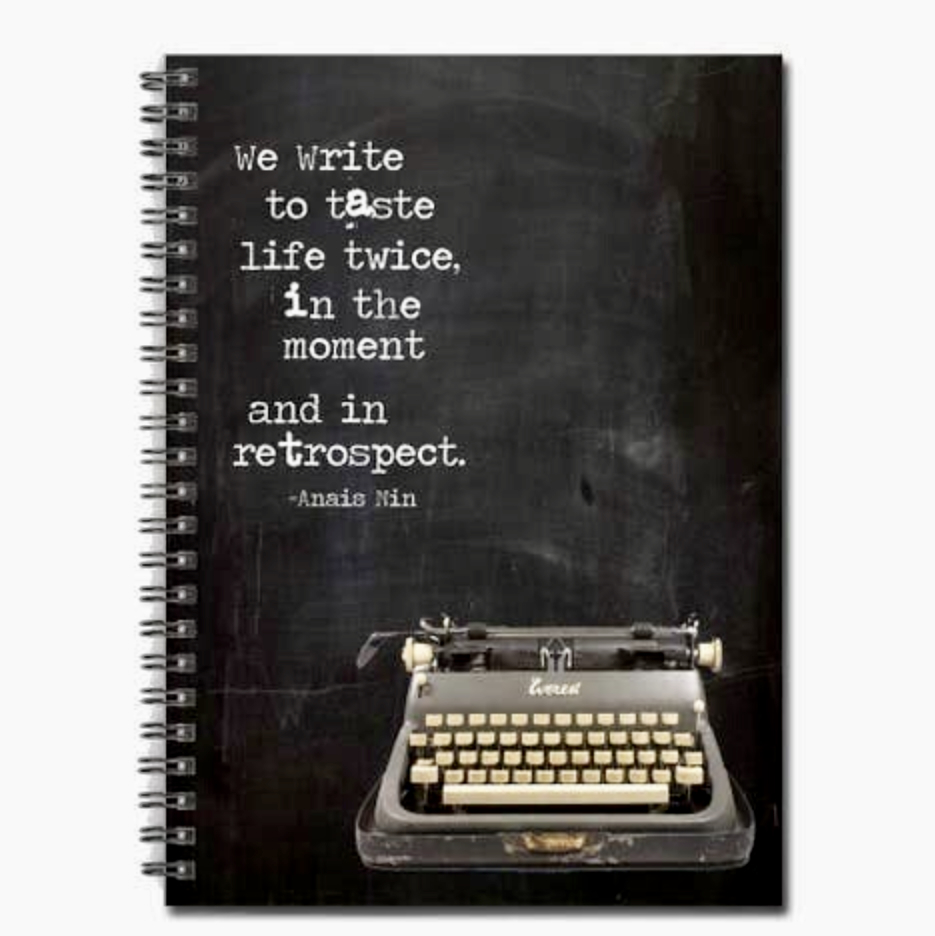 We write to taste life twice notebook

"We write to taste life twice, in the moment and in retrospect" (Anais Nin). Maybe I'm old school, but I often keep a notebook on hand in the kitchen to jot down ideas, refine recipes or jot down items that need to make it onto the grocery list. This one is well-built with a heavy weight cardstock cover and chipboard back and its twin loop binding allows it to lie flat for writing. Find it at Swoon ($13).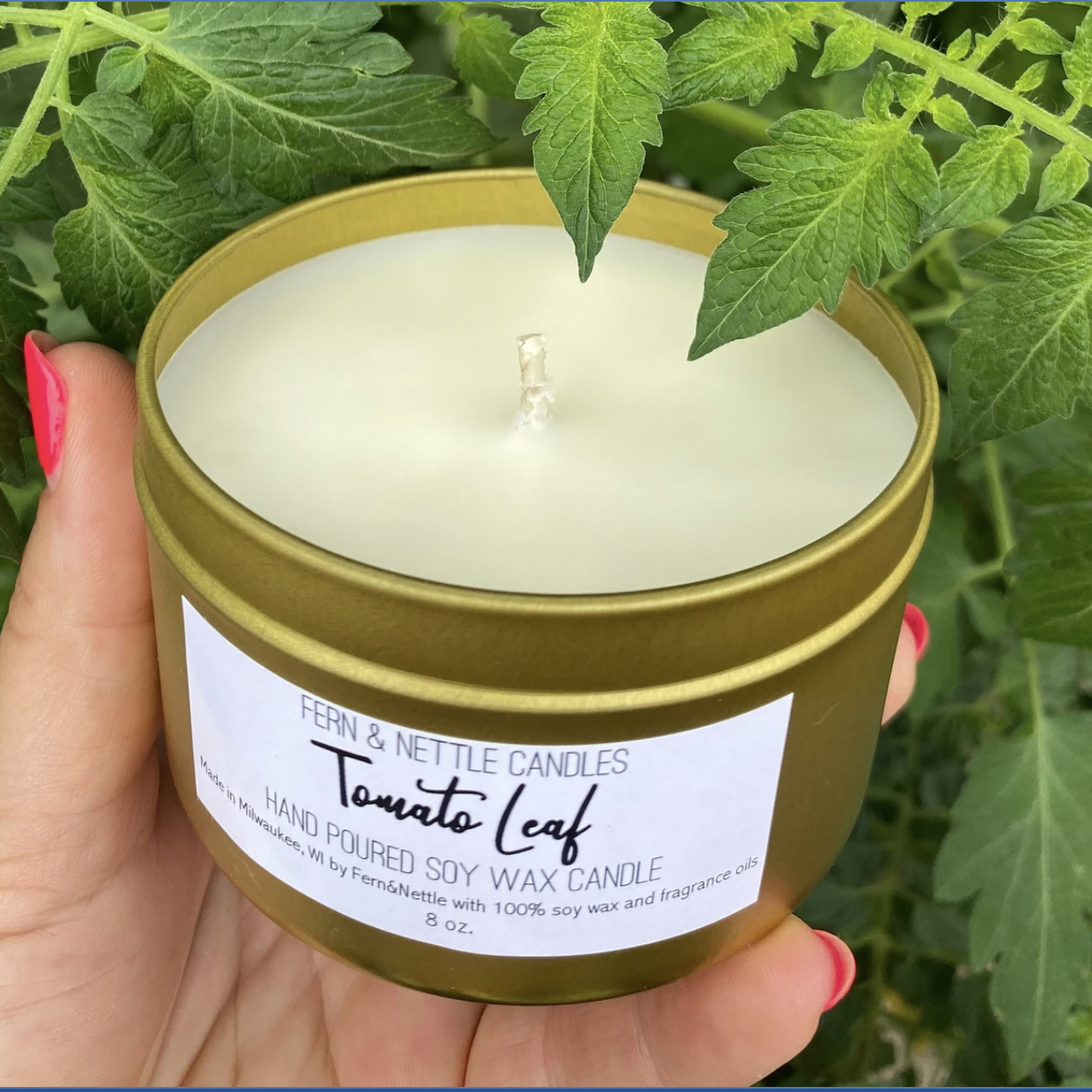 Tomato leaf candle

I don't know about you, but I miss a few things about summer. One of them is the smell of tomatoes picked fresh from the garden.  This soy-based candle from Fern & Nettle burns clean and puts off top notes of lemon peel and tomato leaf, herbal mid-notes and a base of green leaves and moss. Best of all, it's all but guaranteed to fill someone's kitchen with that intoxicating aroma. And that's positively priceless. Get it at Fern & Nettle ($16 for an 8-ounce candle).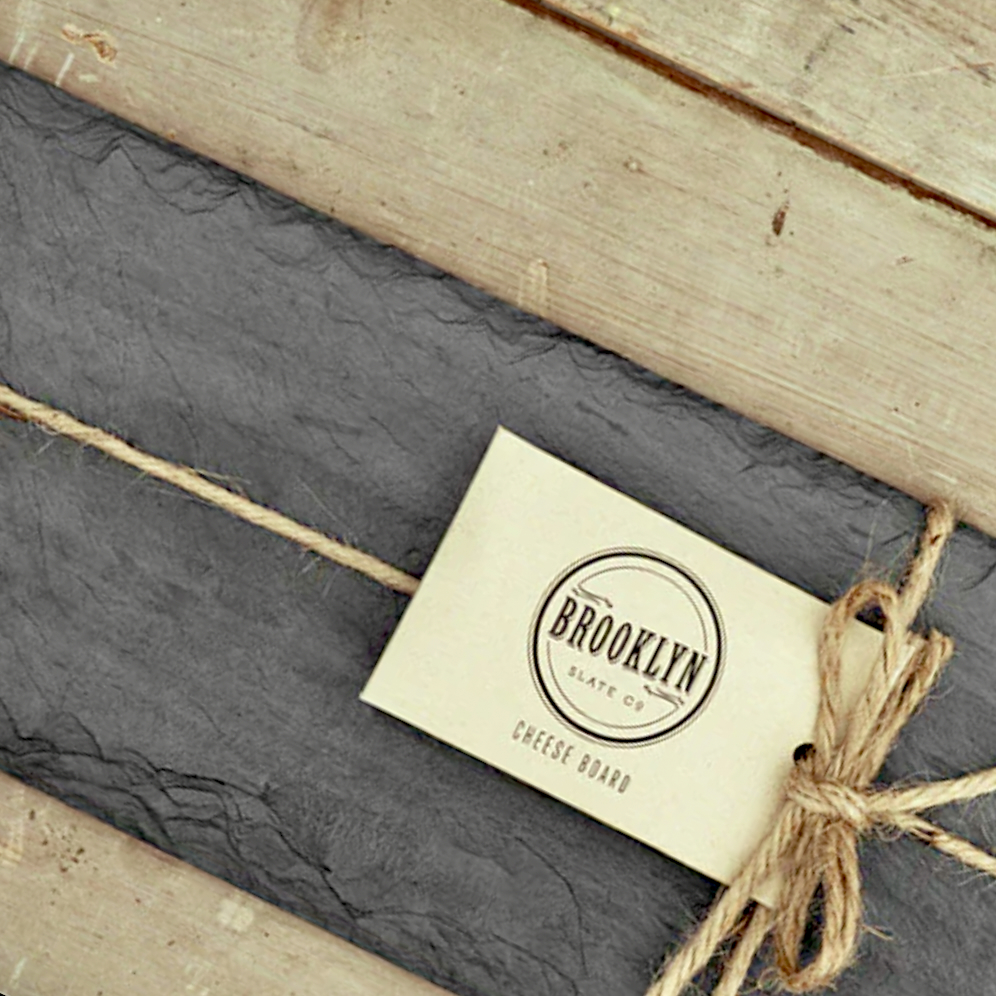 Slate board

Every food lover deserves a gorgeous slate board, which provides a dramatic display (and cool surface) for displaying any number of foodstuffs from fabulous cheeses to appetizers, sushi or sashimi. This gorgeous board made by Brooklyn Slate Co.is lovely and comes in an easy size to store. Bonus? It's dishwasher safe. Find it at Village Cheese Shop ($39).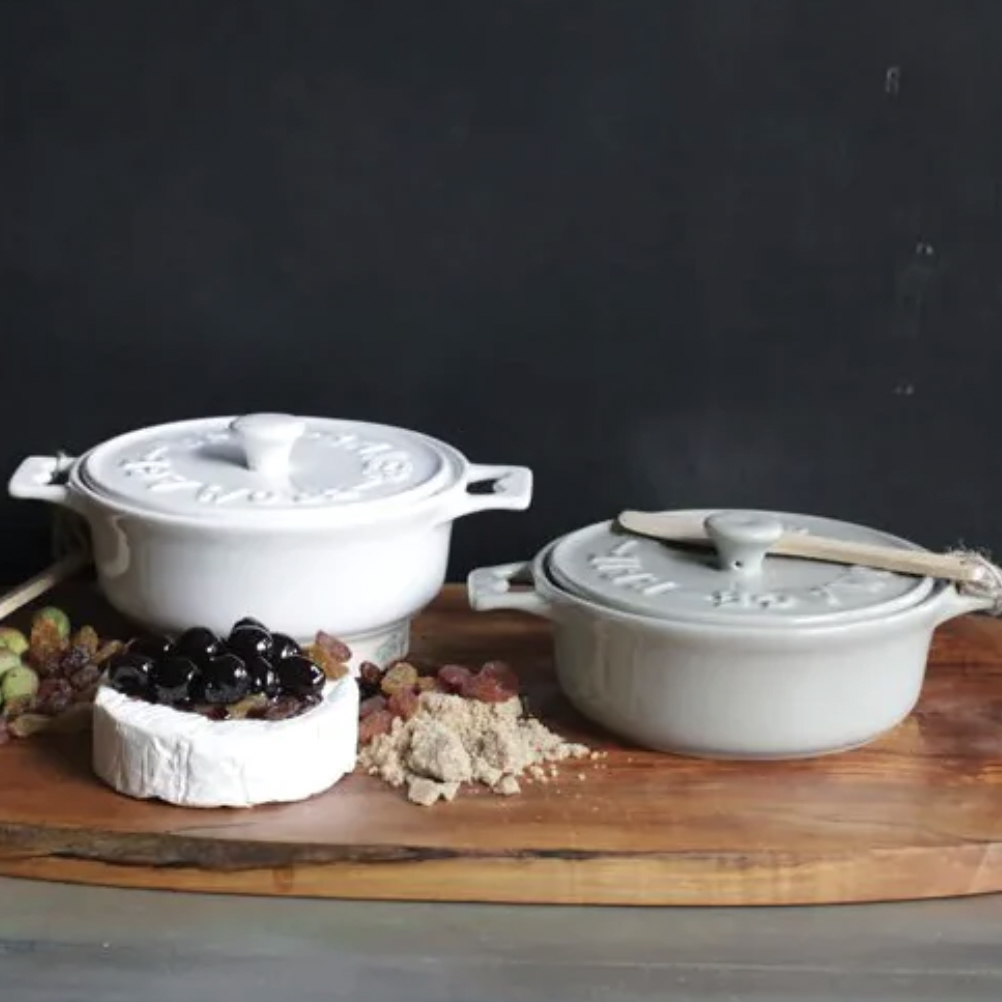 Brie baker

Does anyone really need a brie baker? Well, no. But it's among the little luxury items that make perfect gifts (largely because most people wouldn't bother purchasing one for themselves). These sleek modern bakers would make a lovely gift for anyone who entertains. At 7″ wide, these ceramic dishes will accommodate an average round of brie or camembert (or even a round of glorious Rush Creek Reserve). It also comes with a wooden spreader for serving. Find it at The Home Market ($32).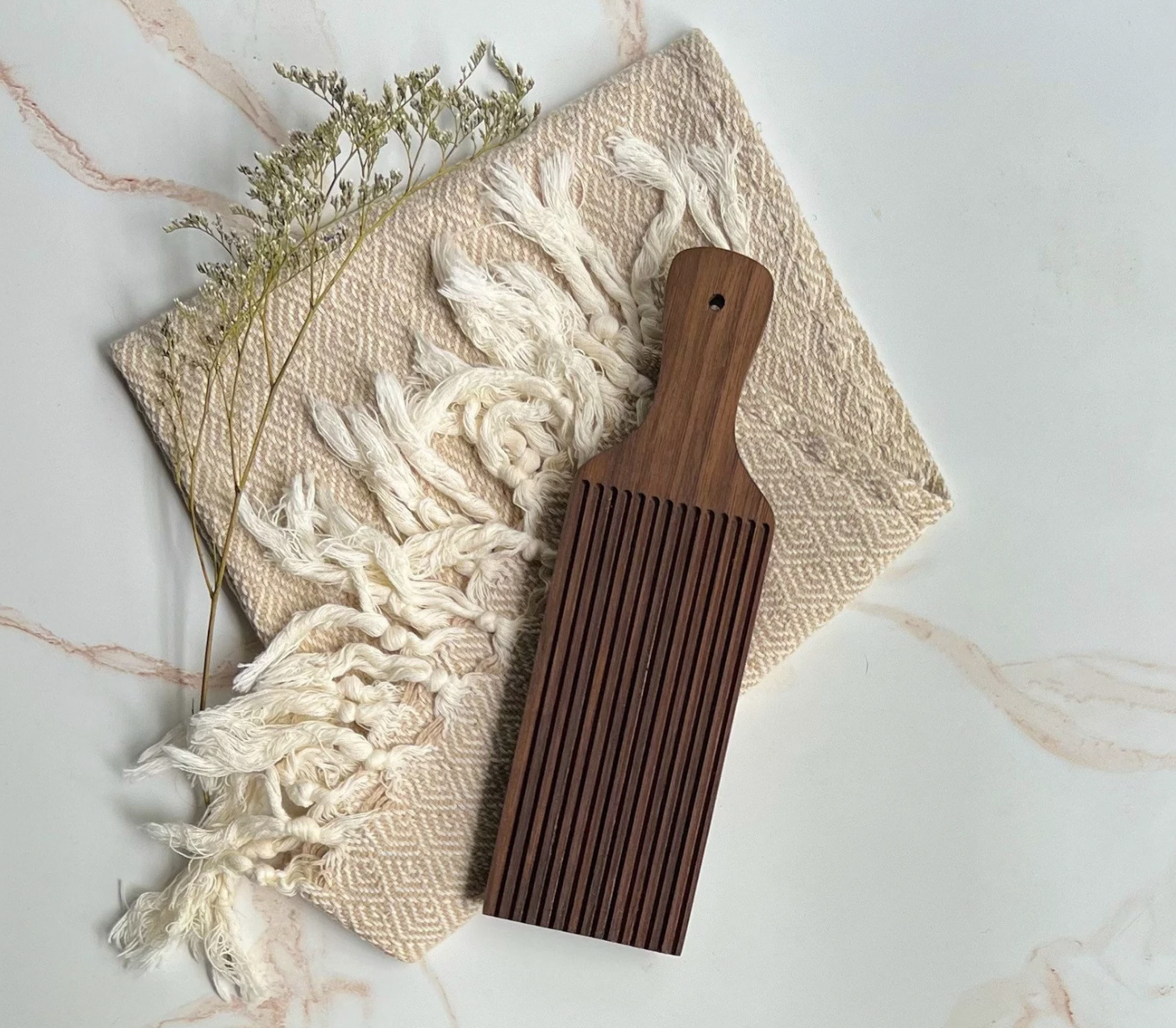 Gnocchi board

Housemade pasta is generally simple to make and it doesn't require a lot of fancy tools. But as you branch out, there are a few gadgets that make the process easier. Take for instance a gnocchi board, which makes it easy to add all those little grooves which help the pasta to pick up all the delicious sauce. This wooden gnocchi board is not only functional, it's pretty enough to hang on the wall in the kitchen.

Get it from Camino Woodshop ($34).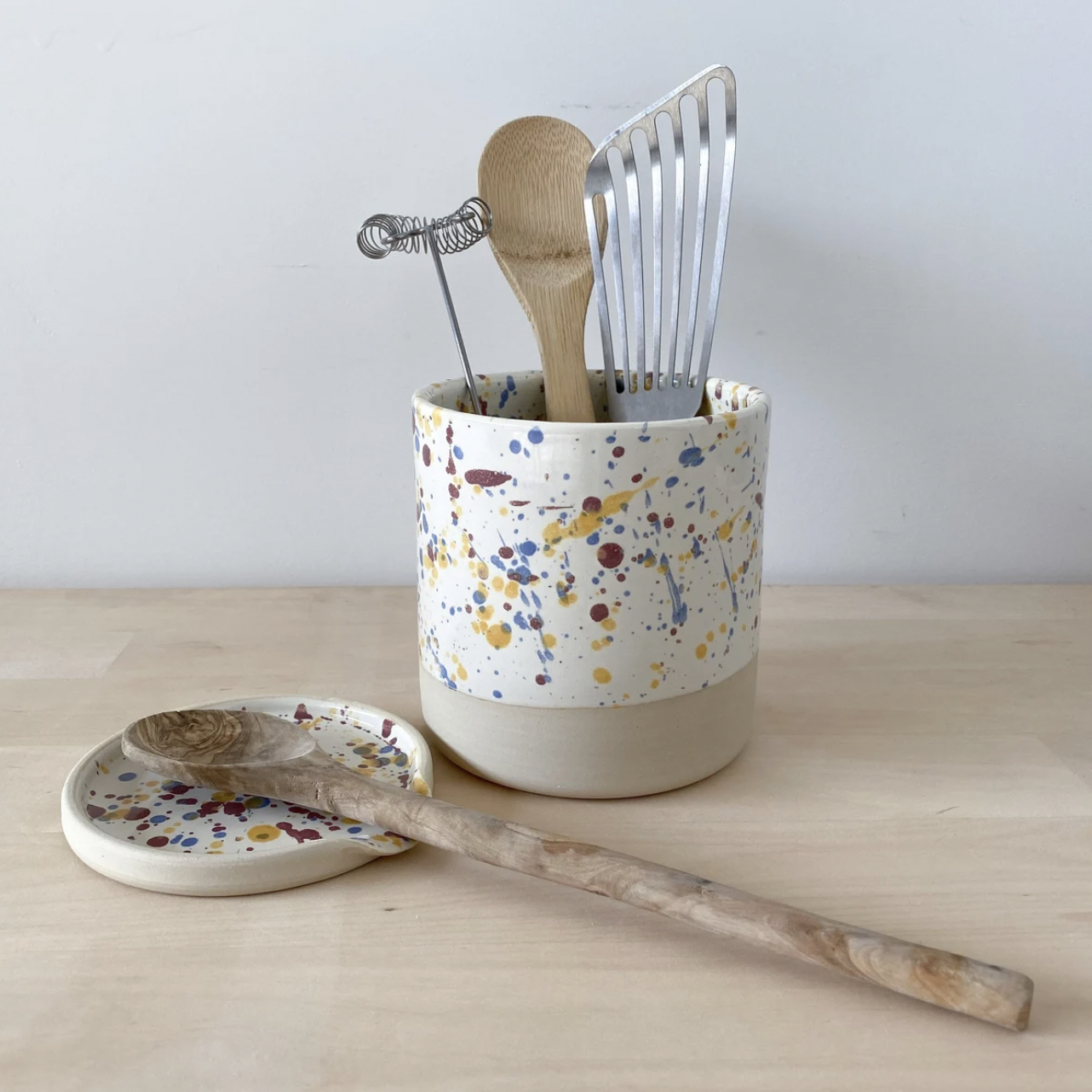 Ceramic spoon rest and/or utensil holder

This cheerful design is bound to instill a bit of joy each time the lucky cook lays down their spoon (or puts it away). The hand-thrown and glazed spoon rest is  5″ x 5.5″, so it accommodates just about any utensil. It's also dishwasher and microwave safe.

Get the spoon rest from Shelby Page Ceramics ($24).

Get the matching utensil crock ($48).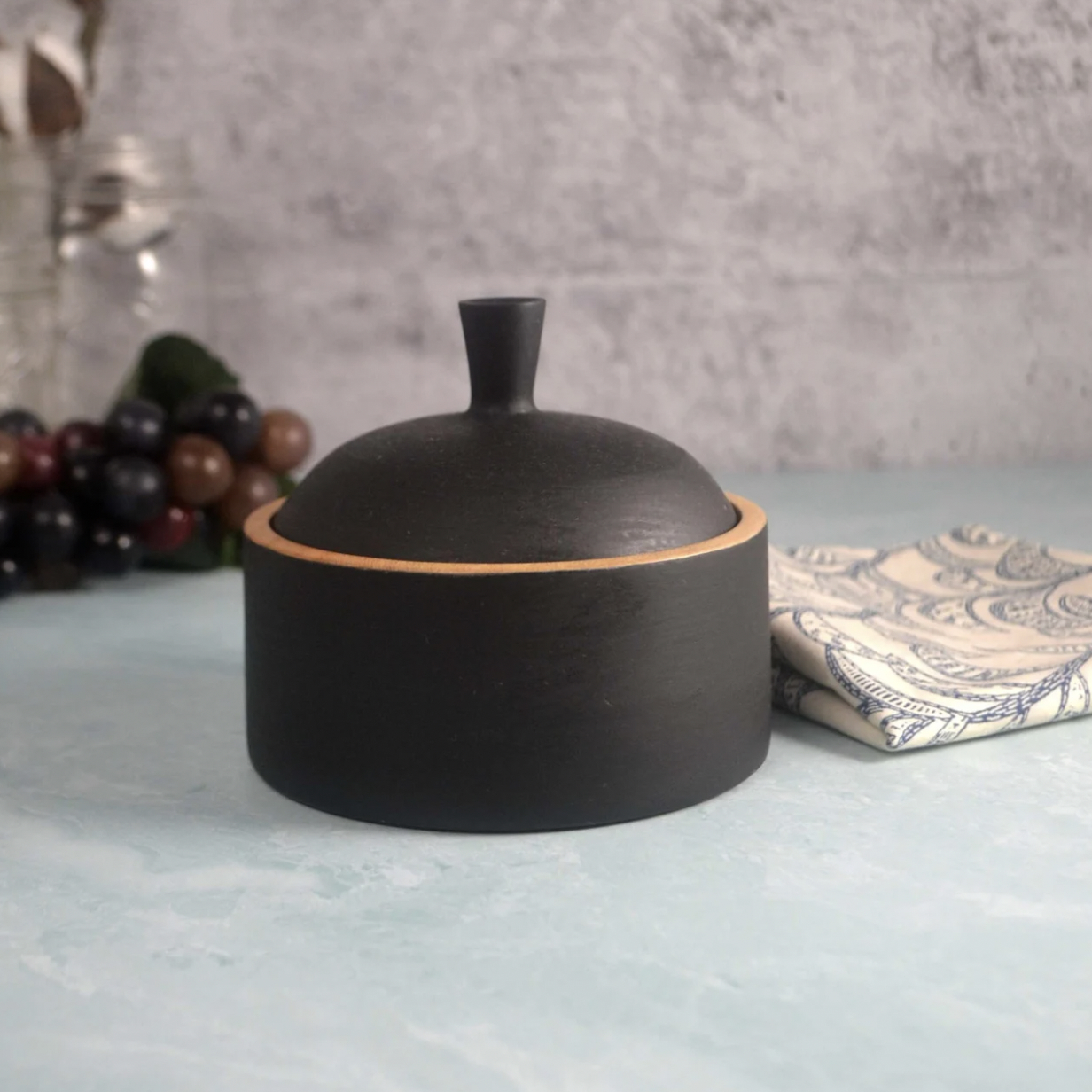 Handmade salt cellar

I've been on the hunt for a great salt cellar for years (currently, my salt resides in a mason jar, which isn't the most efficient set-up). But I recently came across these gorgeous wooden cellars made from painted sycamore wood and I fell in love. They're stylish, appropriately sized and boast an inset lid, so it stays put. Other colors are available.

Get it from Wisconsin-based QH Woodworking ($65).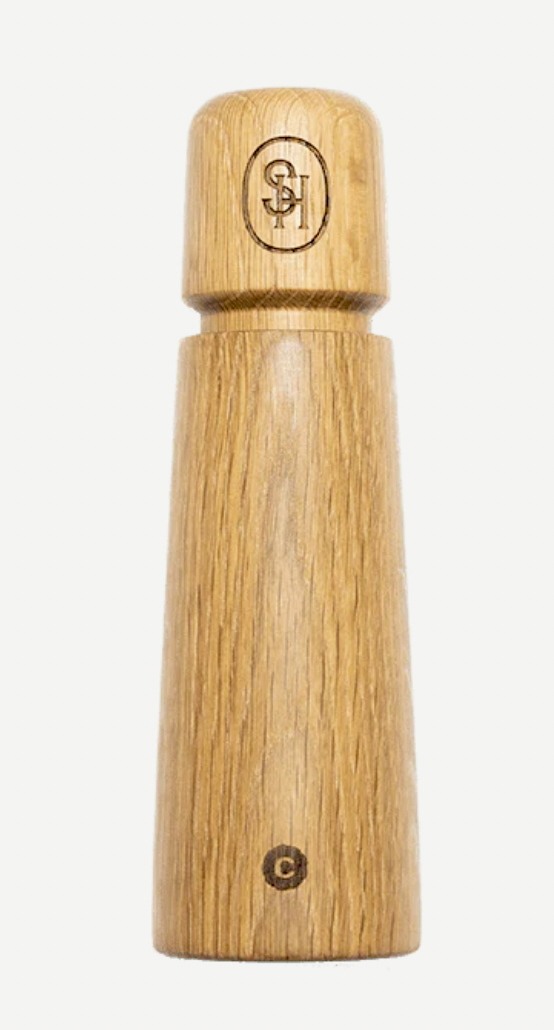 CrushGrind Mill

There's nothing like freshly ground spices. And while I love my mortar and pestle, sometimes I'd prefer to shortcut the process. That's where the CrushGrind Mill comes in handy. It works great for pepper (or salt); but it also accommodates multiple spices for creating custom blends. It produces grinds from coarse to fine and boasts ceramic parts (with a 25-year warranty), so it's a solid investment. It's among the tools every cook should have in their kitchens.  Find it at Spice House ($45); local pick-up is available.

Ceramic mugs

For me, mugs serve multiple purposes. I use them as drinking vessels for just about any type of liquid (they keep cool liquids cooler longer than glass). And when they're filled with coffee, tea or any type of hot liquid, they double as hand-warmers. Handmade ceramic mugs are also a source of joy for me. Every time I pull one out of the cupboard, it makes me smile. I can't be the only one.  Here are some mugs that I think would make remarkable gifts.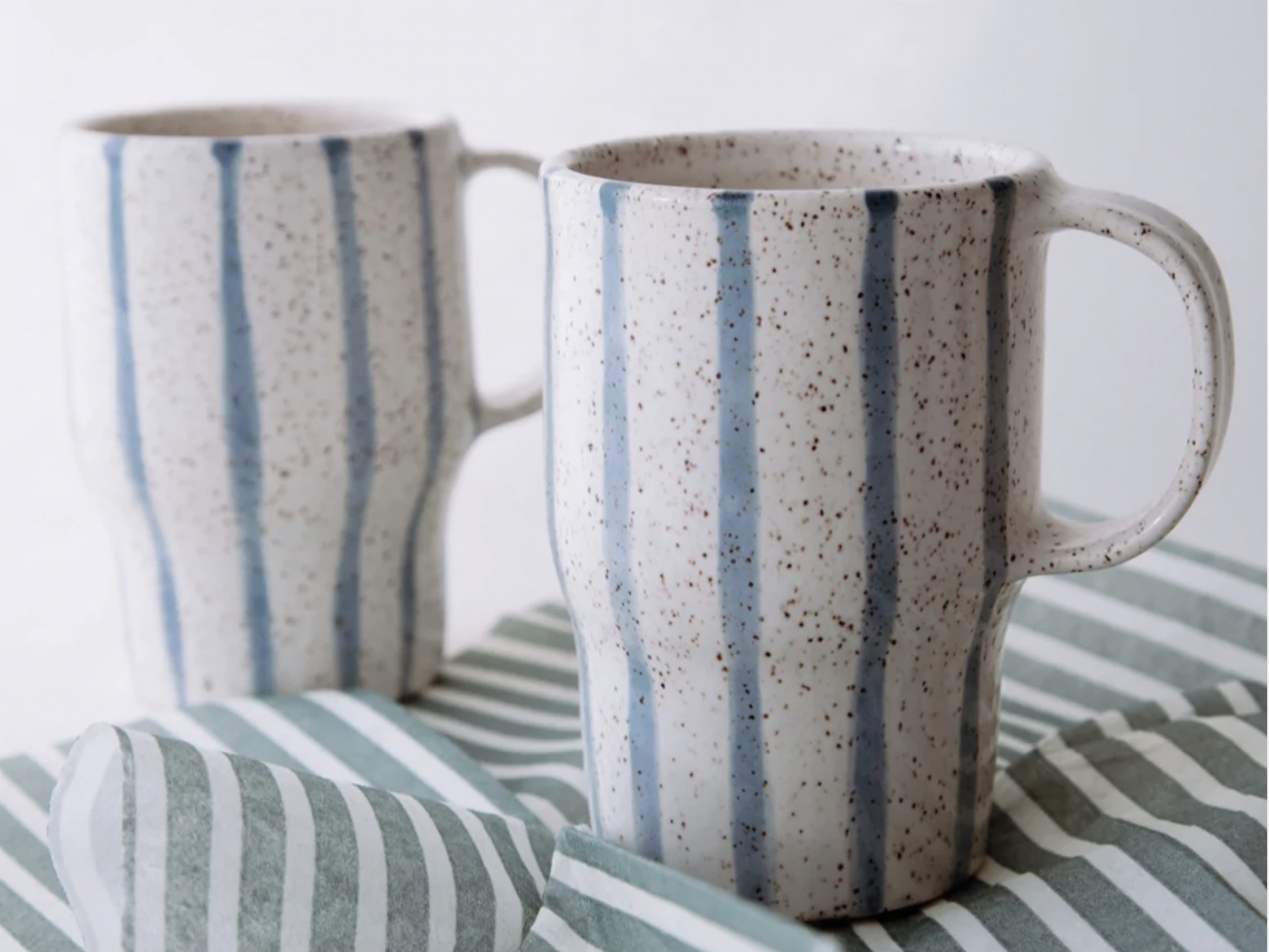 Striped mugs

These gorgeous mugs are tall and attractive, boasting cheerful blue stripes and a sandy glaze. They're made by Milwaukee-based maker Covet and Ginger.  Find them at Orange & Blue Co. ($42); local pick-up is available.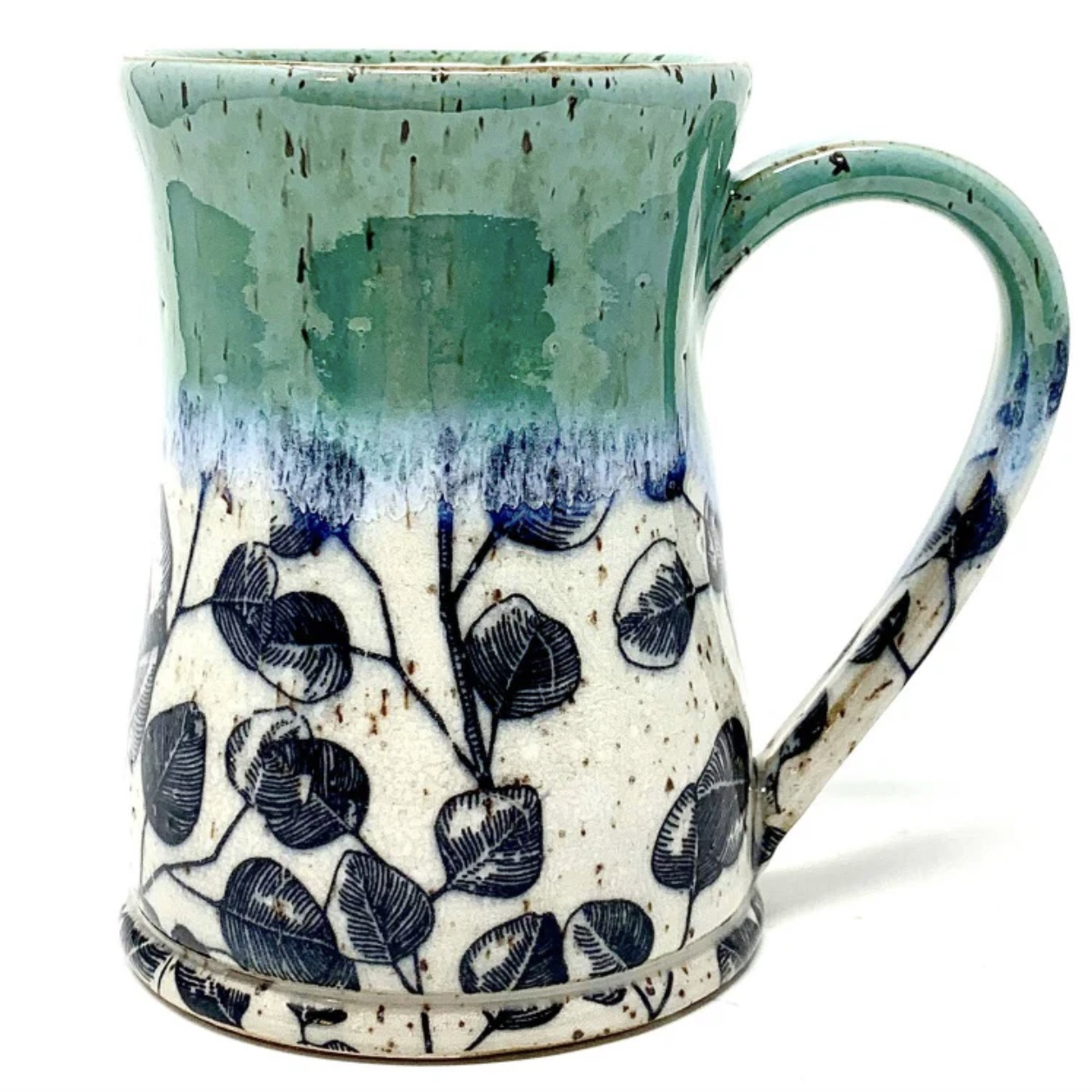 Eucalyptus mug

The contrasting pattern on this Eucalyptus mug made by Indigo Pottery Studio in Georgia is fantastic. The over-sized handle ensures a comfortable grip (and lots of real estate for hand-warming).

Find them at The Waxwing ($30).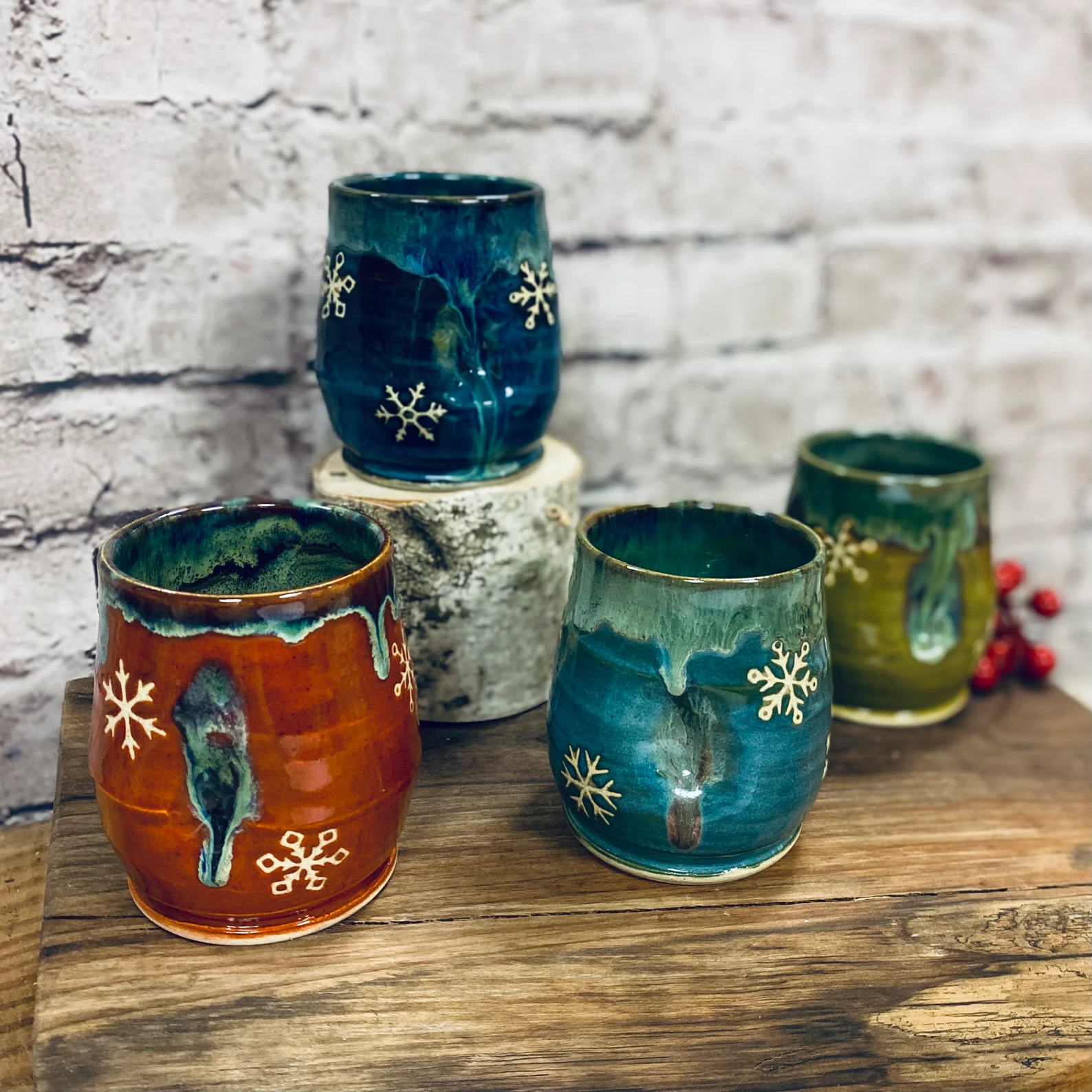 Snowflake tumblers

The best handwarmers are the mugs without handles. These 8-ounce winter-themed tumblers are among my favorites from local ceramicist Pottery by Jessie, based in Mukwonago. They're sure to be a go-to choice for coffee, tea and hot chocolate all winter long. Find them on Etsy (set for $120); local pick-up is also available.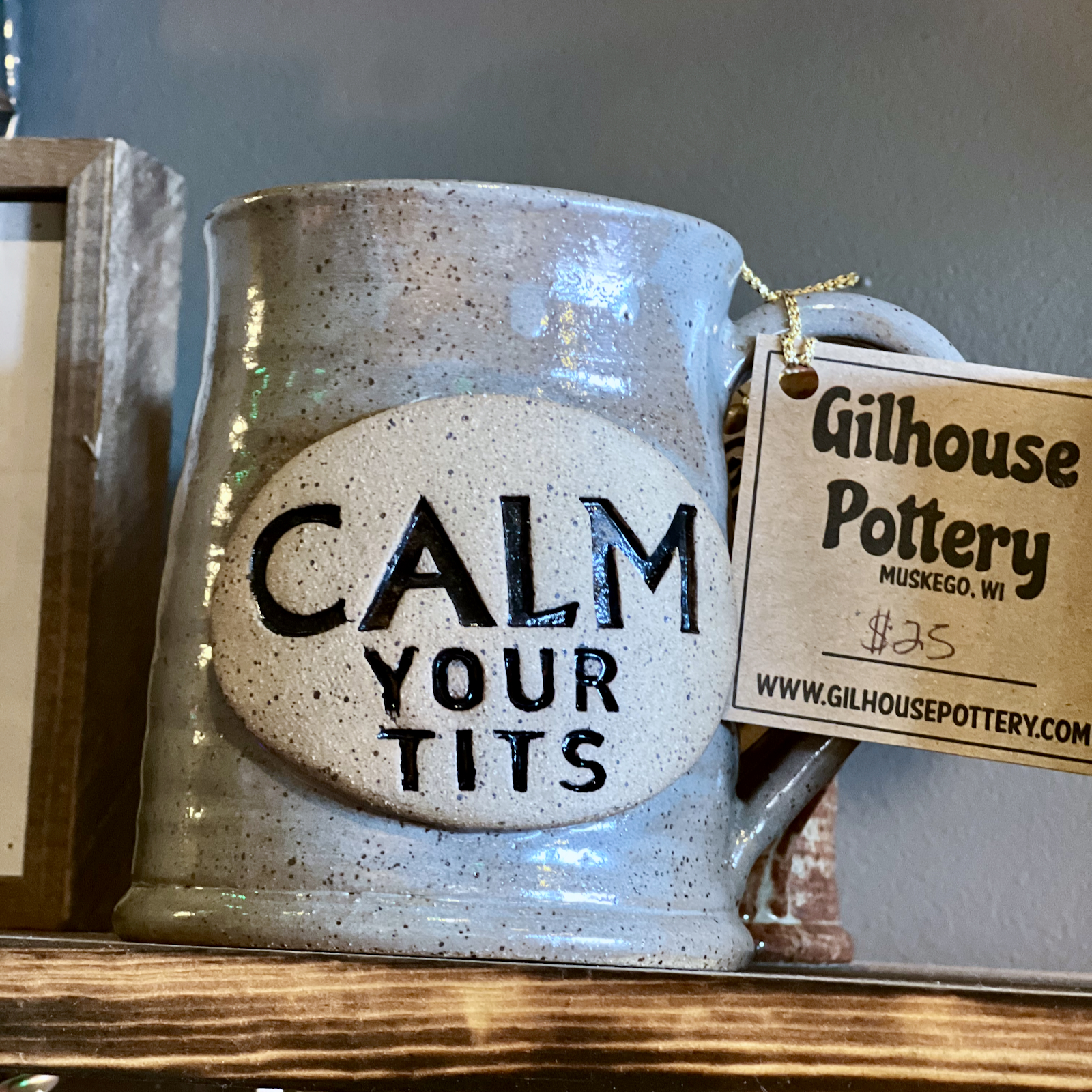 A reminder to calm down

Enjoying each moment is a goal to which we should all aspire. And this mug reminds – albeit with tongue-in-cheek messaging – that few things are important enough to get our undies in a bundle about. Made by Gilhouse Pottery in Muskego, you can find this mug in a few different iterations online at the Gilhouse Pottery site, at Pop's Marketplace or at Vintage Grounds Coffeehouse ($25).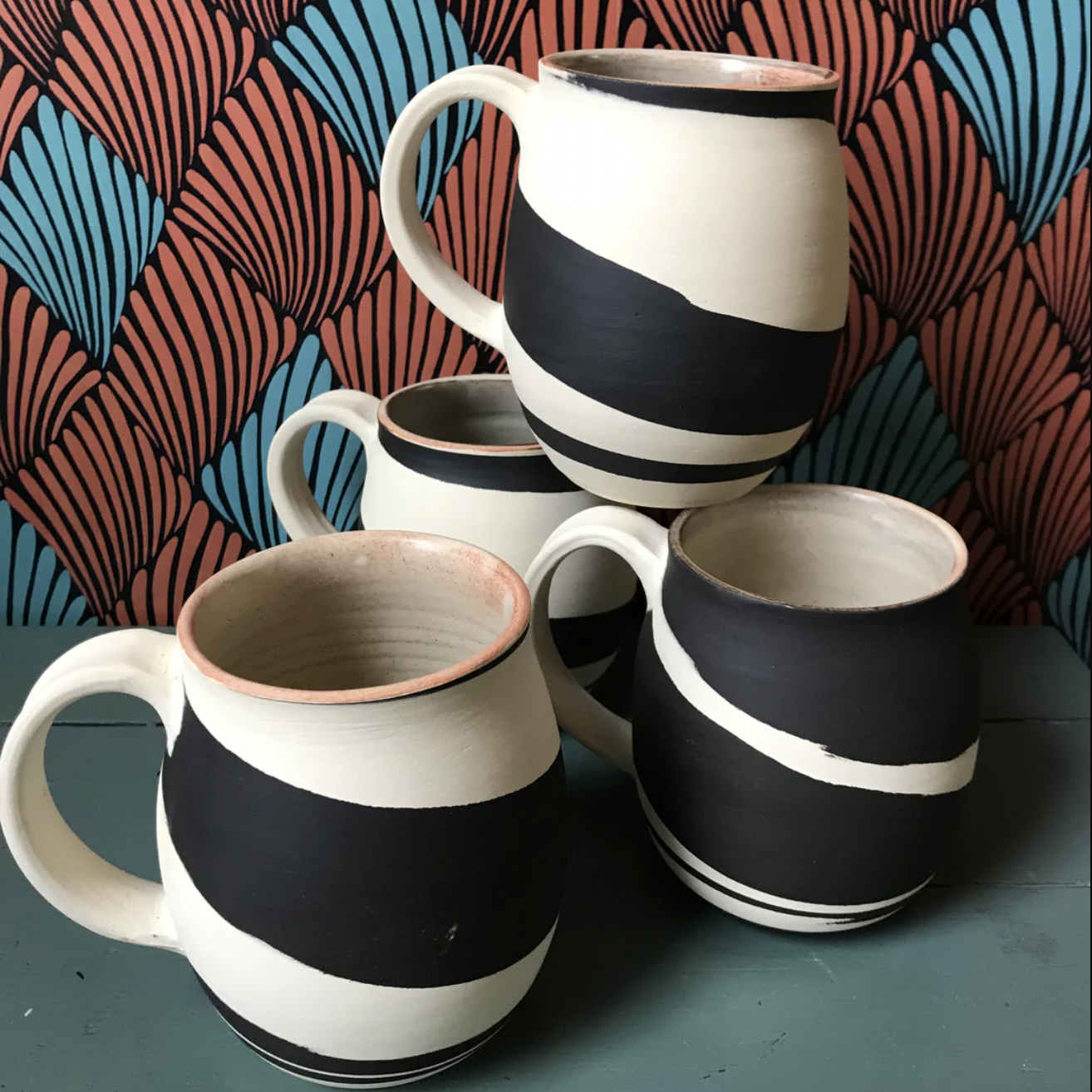 Marbled mugs

These chic black and white mugs made by Milwaukee-based maker Aaron Zeleske are not only eye-catching, but the coloration varies from mug to mug, ensuring you'll have a unique set if you purchase more than one. Find them at The Waxwing ($40).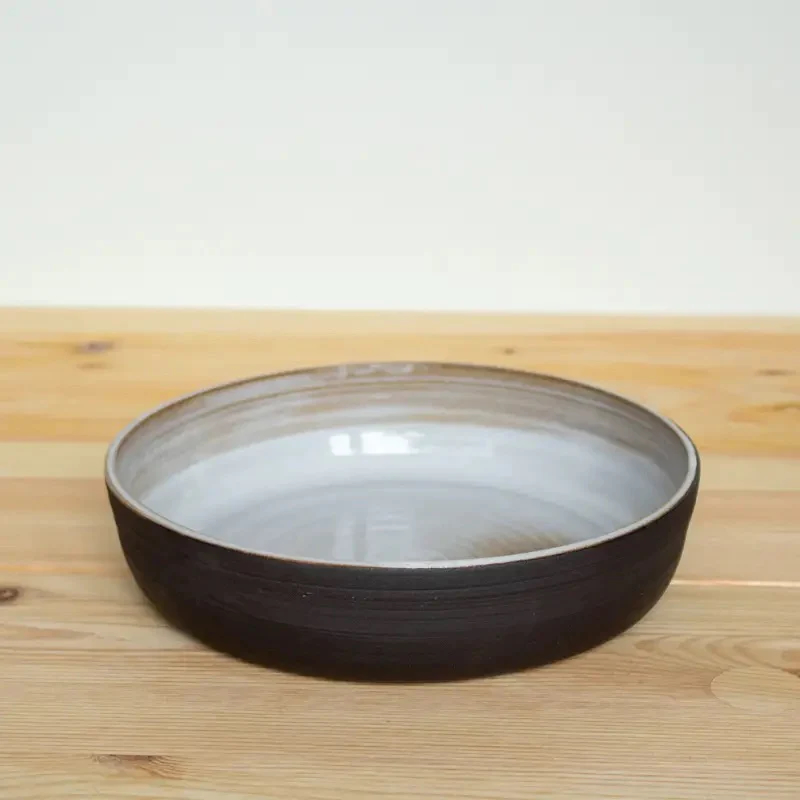 Rustic pasta bowls

These gorgeous bowls are made from dark stoneware clay with a glazed interior and a beautiful rustic unglazed exterior. They're the perfect size for a heartwarming bowl of delicious pasta, but they're shallow enough to make the perfect serving vessel for any number of dishes. Gift them on their own or pair them with a bag of housemade pasta from Semolina pasta shop just down the street. Find them at Ursa ($28).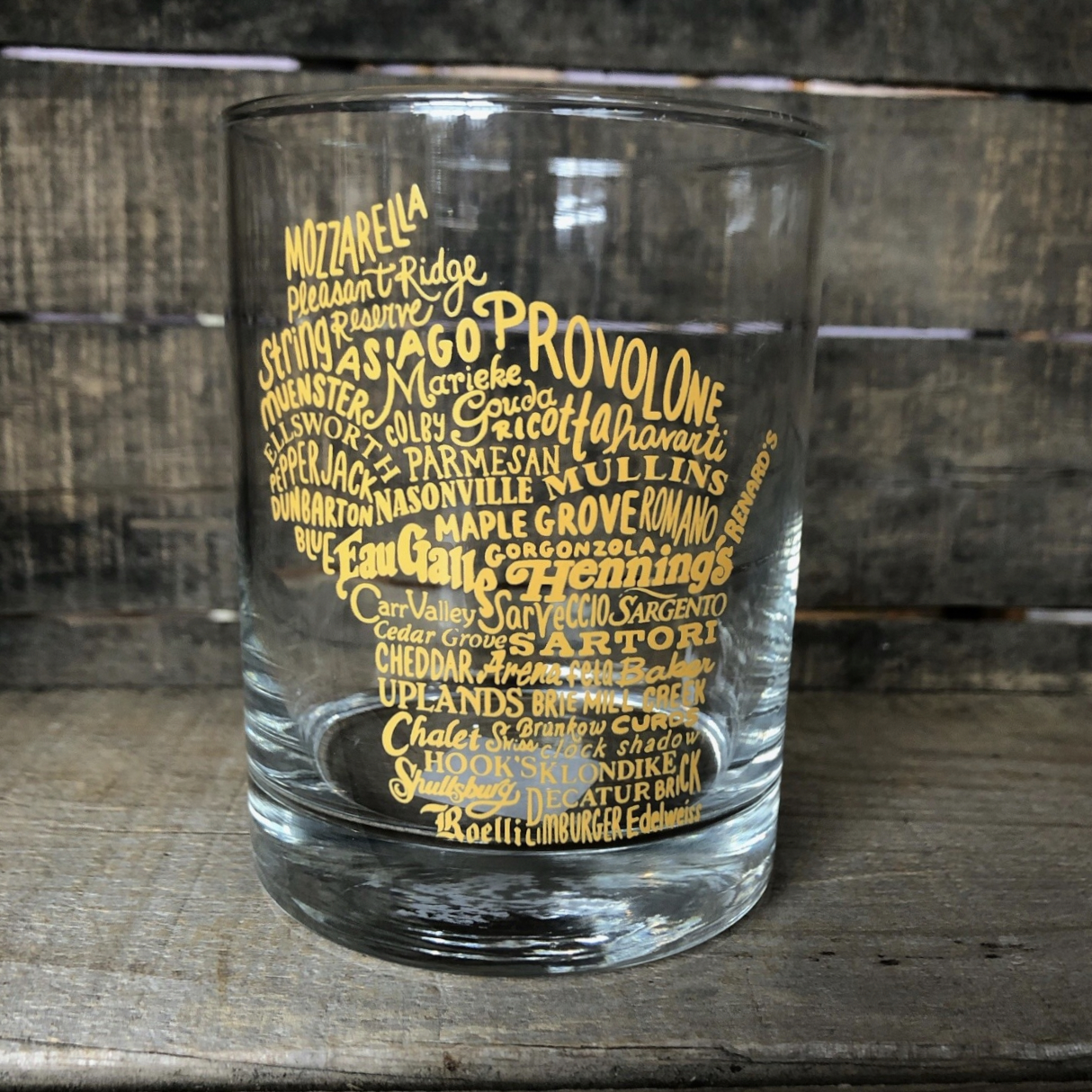 Cheese themed rocks glasses

These handy rocks glasses celebrate Wisconsin's award-winning cheeses and cheesemakers. Printed right here in Milwaukee, they'd make the perfect gift for any cheese-loving spirits or cocktail lover. 

Find them at Swoon ($12 each).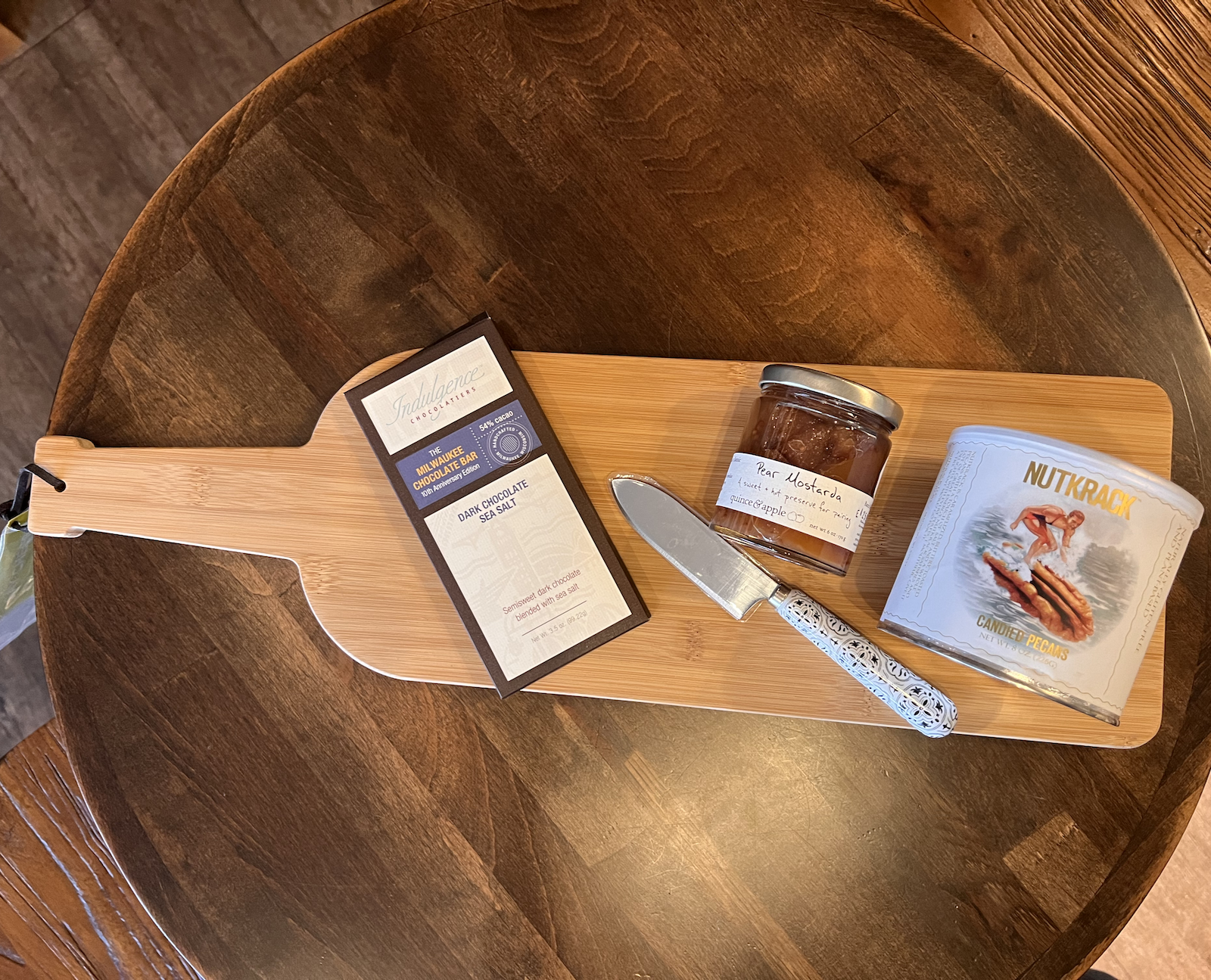 Cheese board & accoutrements

Speaking of cheese… this wine bottle shaped cheese board ($24) would make a great gift unto itself, but it's fun and easy to spiff it up with items that are perfect for unique cheese pairings. Examples include Nutkrack candied pecans ($15); Quince & Apple pear mostarda ($8) and Indulgence Dark Chocolate Sea Salt bar ($7). Include a patterned cheese knife ($5) to round things out!  Find these items at Story Hill BKC Bottle Shop.

These are gifts for the foodies who have everything. They're little indulgences that will make their everyday lives more delicious. Even better, every time they create something delicious using one of these items, they'll think of you.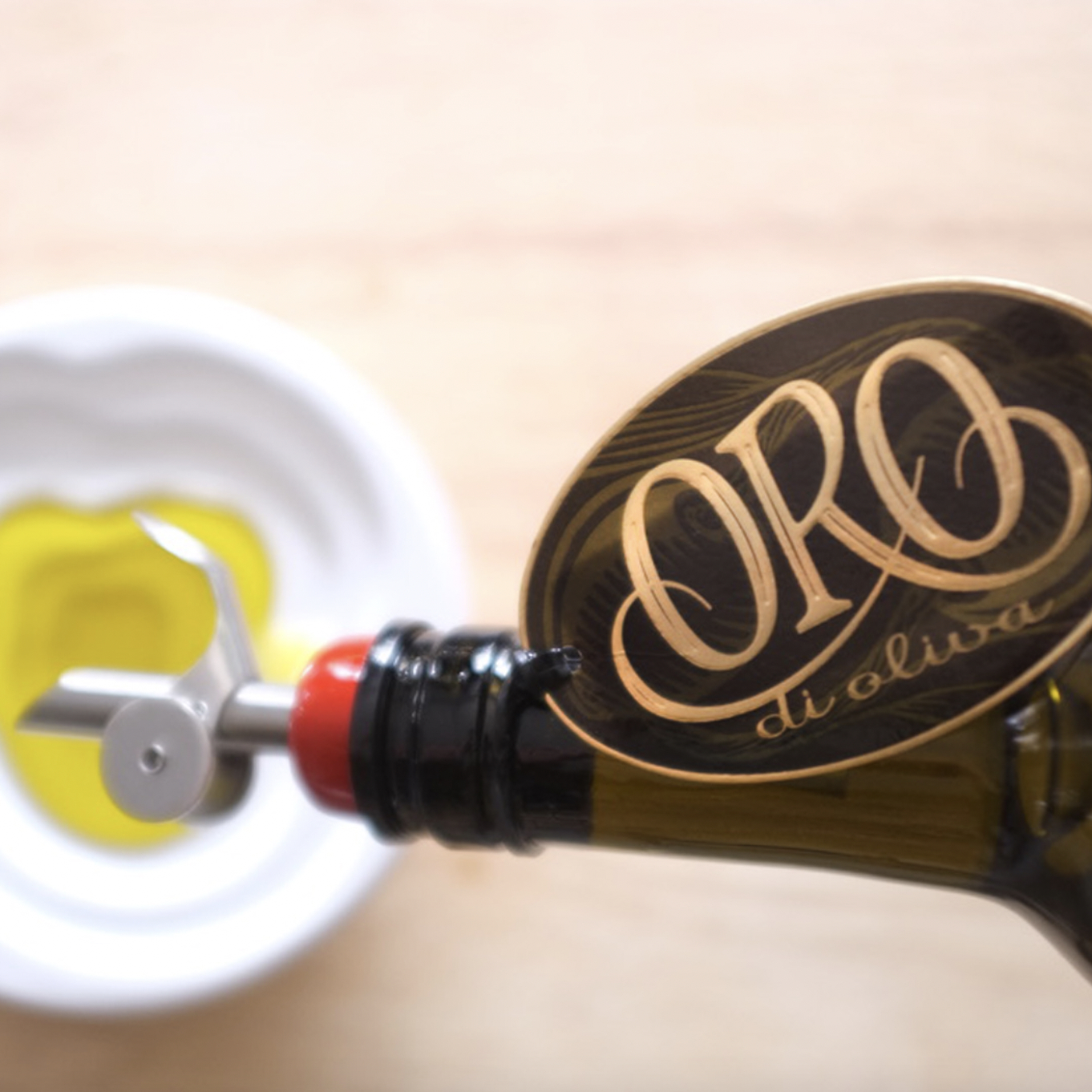 Really good olive oil

I'd argue that good olive oil is an everyday must-have. But it's definitely more costly than the grocery store variety. Fortunately, we have Oro di Oliva, an exceptional locally owned olive oil shop, right in our backyard. Here are some of my favorite Oro olive oils.
As extra virgin olive oils are concerned, I have a love affair with the Picual Spanish olive oil, which is gorgeously grassy and a bit peppery with hints of tomato leaf (375 mL for $21). 

However, if you want to venture into flavored oil territory, I'd highly recommend the harissa oil, which is spicy, slightly smokey and perfect on so many things from potatoes and salmon to roasted chicken; it plays beautifully with orange zest ($15 for 200 mL). Oro's rosemary olive oil is another of my go-to's; it adds an herbal depth to everything it touches, from scrambled eggs to roasted cauliflower ($16 for 200 mL).  I'll also never go back to store bought roasted sesame oil after trying Oro's. It's deep and rich and a little goes such an incredibly long way. Try it on popcorn or drizzled over ice cream. Seriously. ($16 for 200 mL). Get them at Oro di Oliva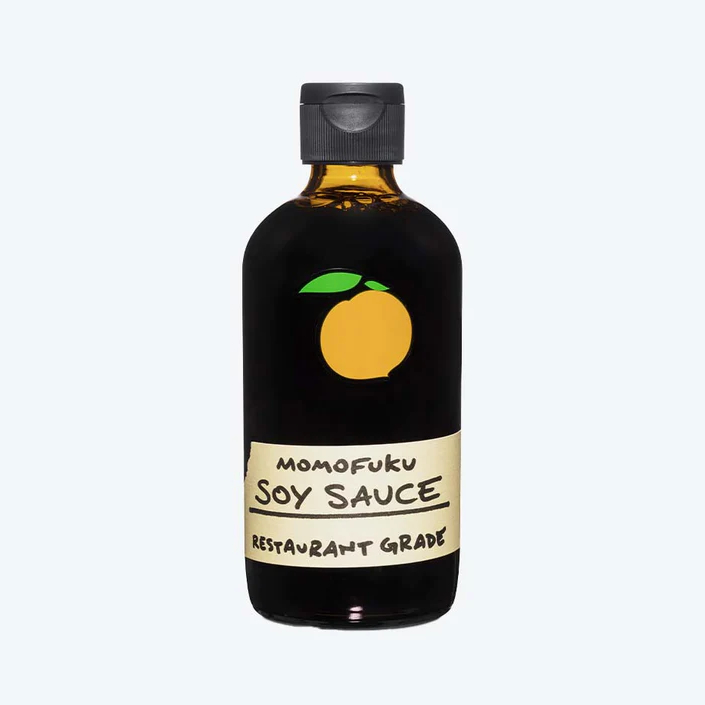 Next level soy sauce

If you have a friend who cooks, they probably want a bottle of this. But I'll let you decide for yourself. Here's what they say about it: "Meet Momofuku Soy Sauce. If you're used to grocery store soy sauce, you've never had anything like this. Our restaurant-grade version is made from organic ingredients and steeped with kombu for 48 hours to unlock a world of depth and flavor."

Find it at Ursa ($14).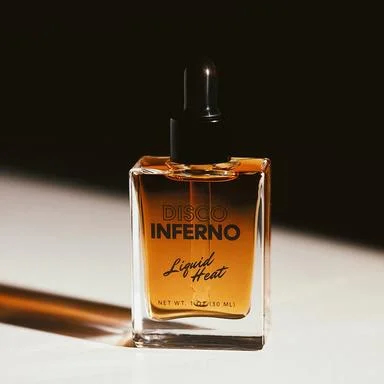 Disco Inferno

Gift the spice loving cocktail lover in your life with this unique flavor enhancer (which can also be used to liven up just about any recipe). Use it to spice up a margarita, negroni, bloody mary or even a cup of hot chocolate. This brandy-based infusion incorporates Bird's Eye, Scotch Bonnet, Aji Panca and Chiltepin chilis along with cinnamon, Euphrates mint, rosewater and sea salt to create a balanced – but very spicy – flavor bomb. Use with caution. Find at Bittercube Bazaar ($18).

Add a bottle of Garden Variety bloody mary mix (it's so good) for $8.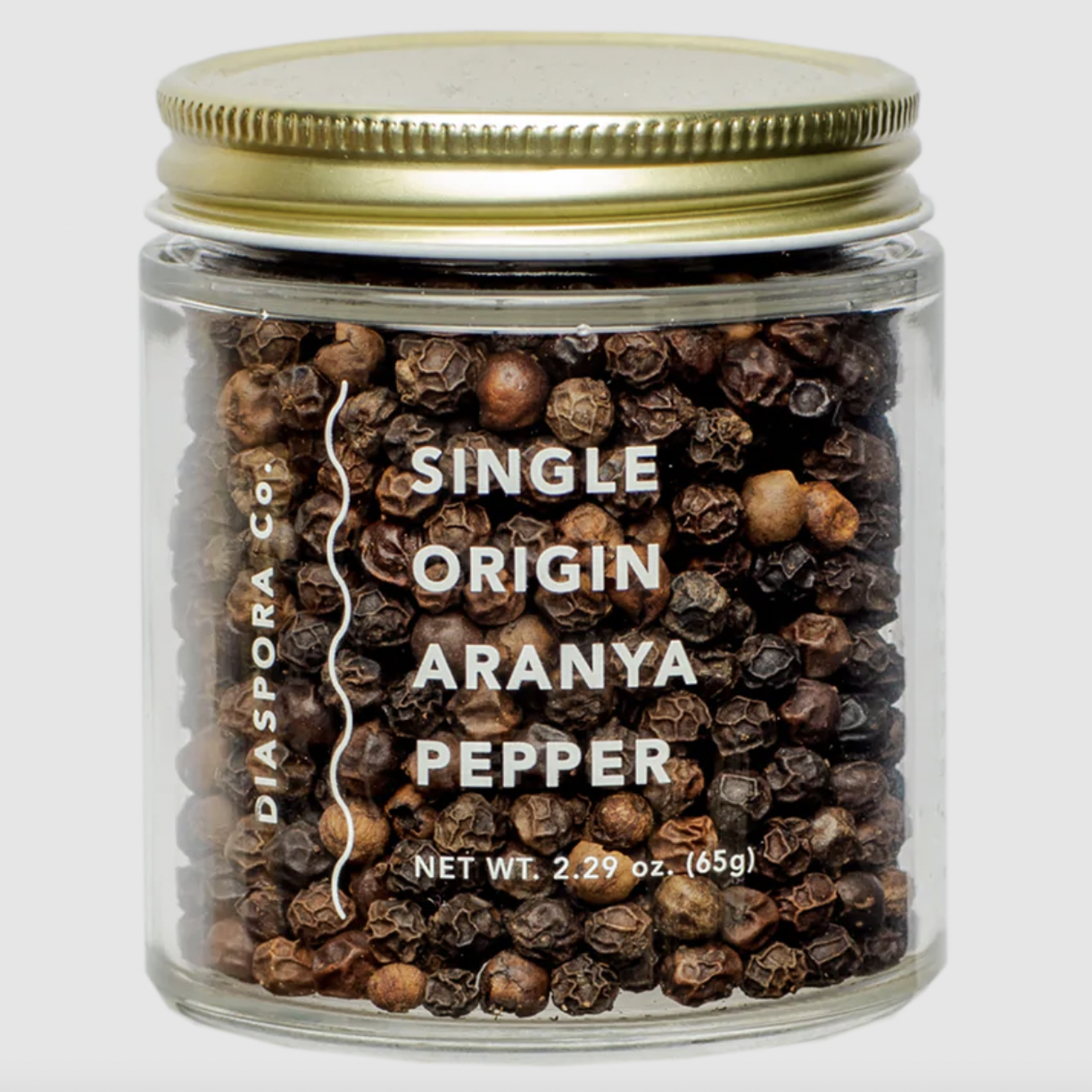 Diaspora Aranya Pepper

Vine-ripened and hand-harvested in southwestern India, this pepper is complex with notes of red wine and nutmeg. It's excellent for simple dishes that showcase its remarkable flavor. Think: steak au poivre or cacio e pepe.

Find it at Scout Wine Merchants ($13).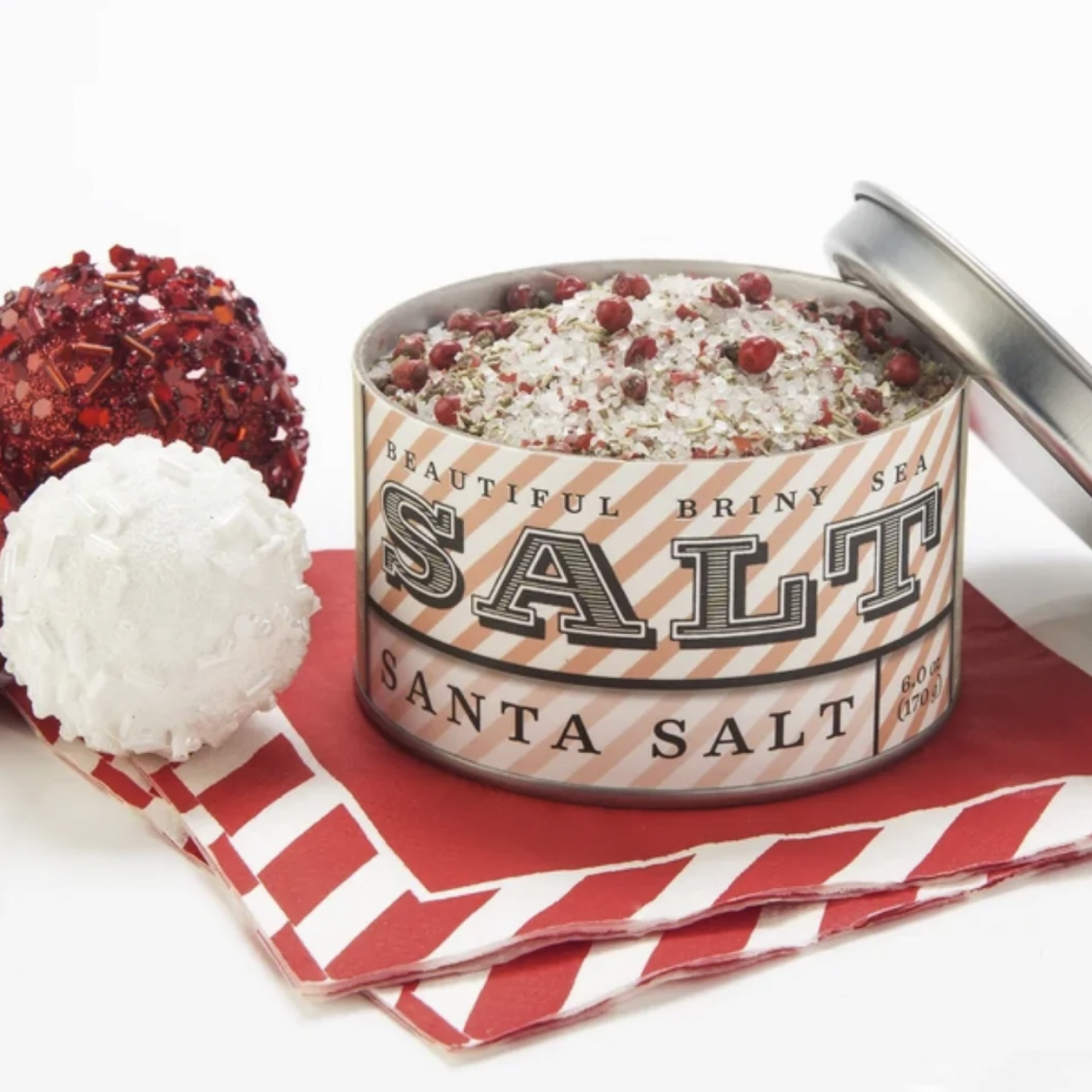 Beautiful Briny Sea's Santa Salt

It looks festive, but it's delicious all year round. Santa Salt, named for the red and green colors in the blend, combines the fruity, floral heat of pink peppercorns with organic rosemary. It's delicious on everything from scrambled eggs and seafood to poultry and pasta. Surprising uses? Try it in a shortbread recipe. Or add some to your next gin & tonic. It's magical. Find it at Scout Wine Merchants ($8).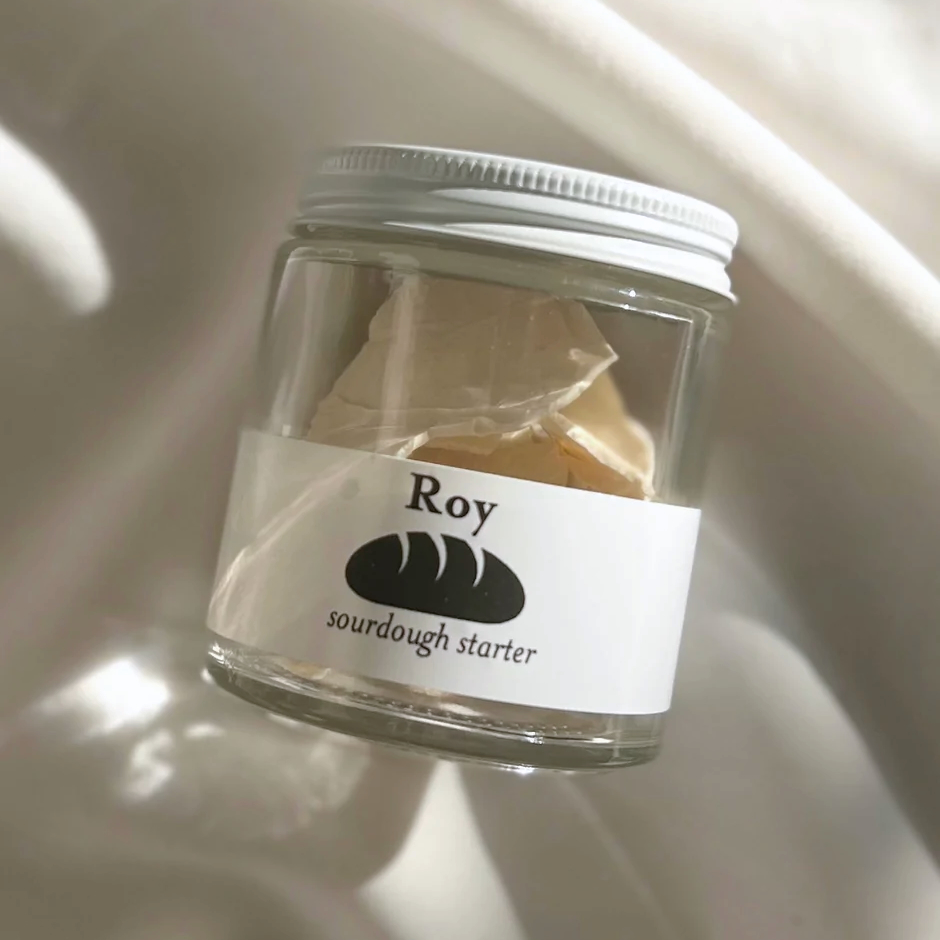 Sourdough starter

The sourdough craze that tipped off in 2020 has made lots of people sourdough curious. This is a gift for that friend who'd love to bake bread (or sourdough pancakes, waffles, English muffins or pizza), but thinks they don't have time. Get them a jar of this dehydrated sourdough starter (yes, its name is Roy) and a copy of "10-Minute Sourdough: Breadmaking for Real Life" by Vanessa Kimbell. Life-changing. Find the sourdough starter at Ursa ($10).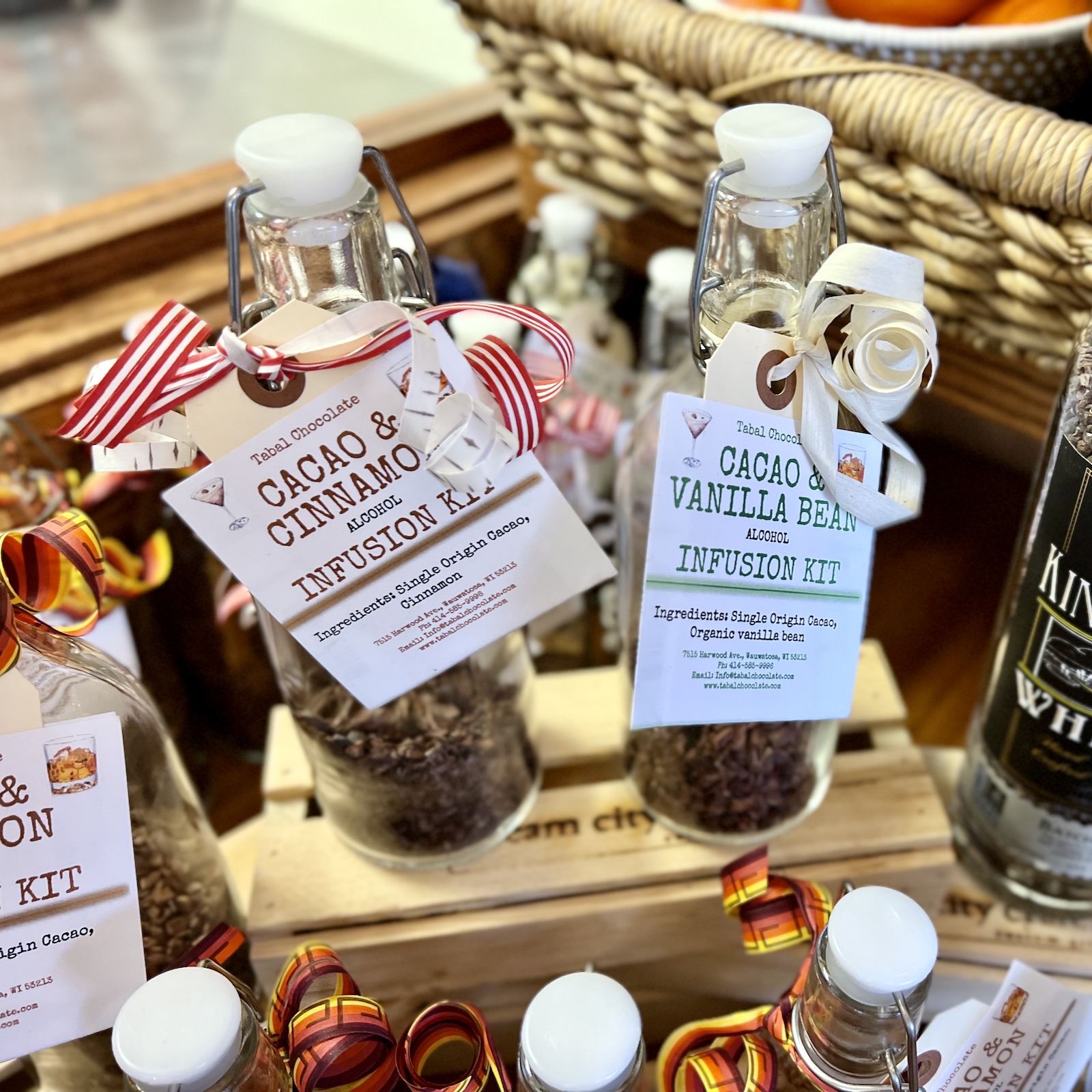 Cacao infusion kits

Know a chocolate lover who also enjoys tinkering with fun DIY projects? These infusion kits from Tabal are available in two sizes in flavors like cacao and cinnamon or cacao and vanilla. They can be used to add flavor to any type of high proof alcohol (vodka, brandy, whiskey, etc) for use in cocktails or baking.  A cacao-vanilla old fashioned?  Yes, please.   Find them at Tabal Chocolate ($10 or $20).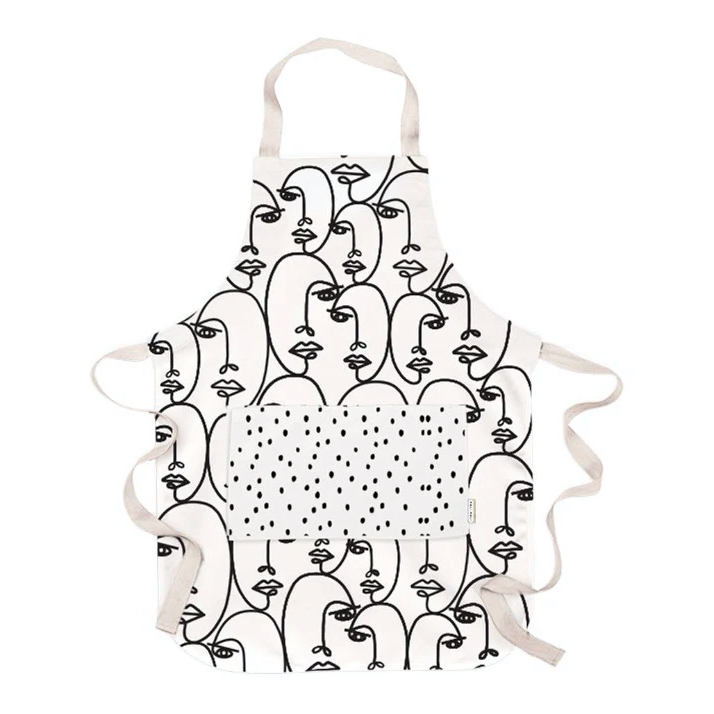 Face to Face Apron

Aprons are utilitarian, but they don't need to be boring. In fact, this gift-worthy apron is a worthy choice for that strong, fashionable female friend who also happens to kick ass in the kitchen. It comes complete with a convenient front pocket for stashing a towel, oven mitt or other useful items.  Get it at The Waxwing ($38)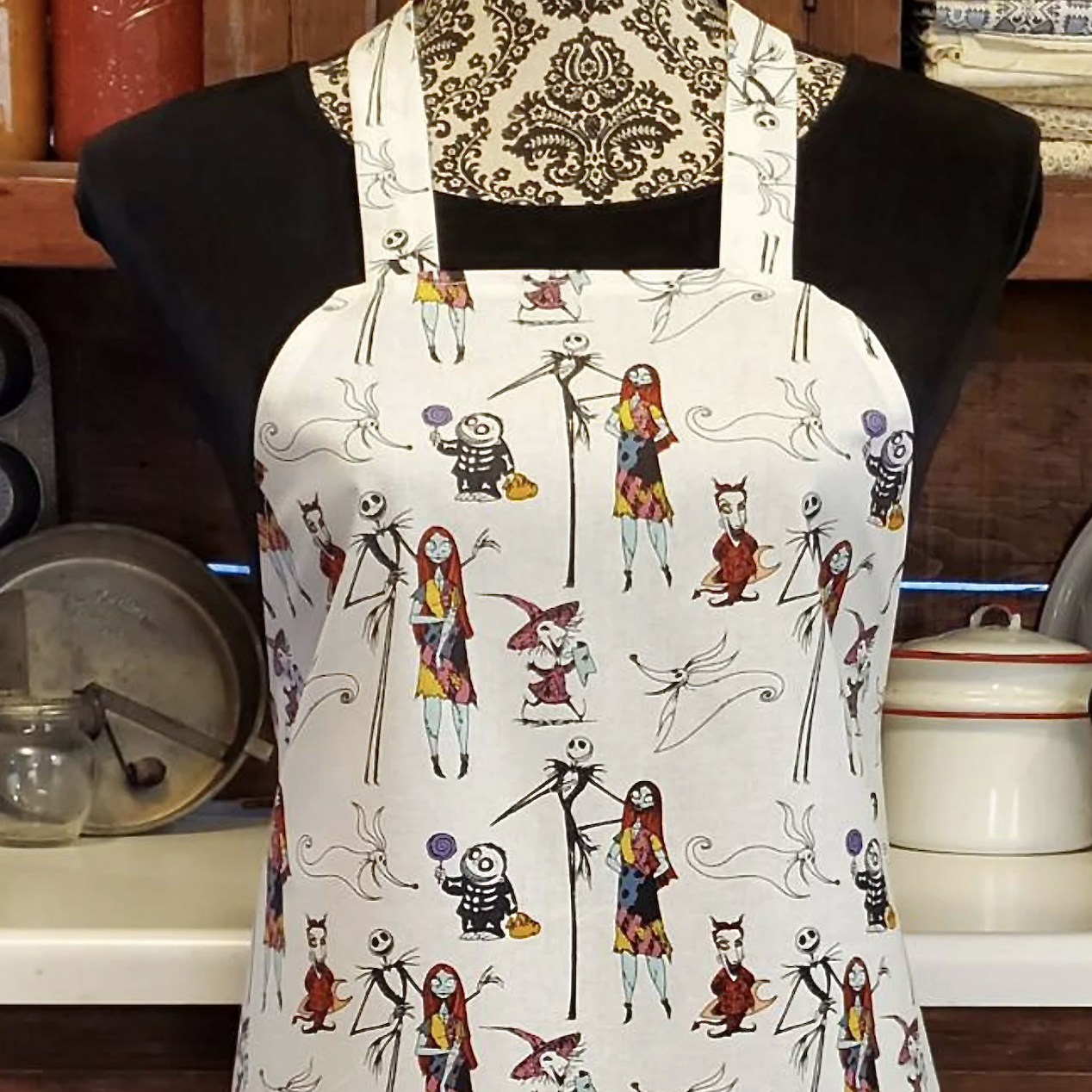 Nightmare Before Christmas apron

I also found this amazing hand-sewn "Nightmare Before Christmas" apron, which is just perfect for any Tim Burton fan. After all, folks like us listen to that soundtrack all year round (or at least between October and January). Fits sizes medium to 2XL. Also available in purple.

Get it from local maker Wicked Sistah ($24).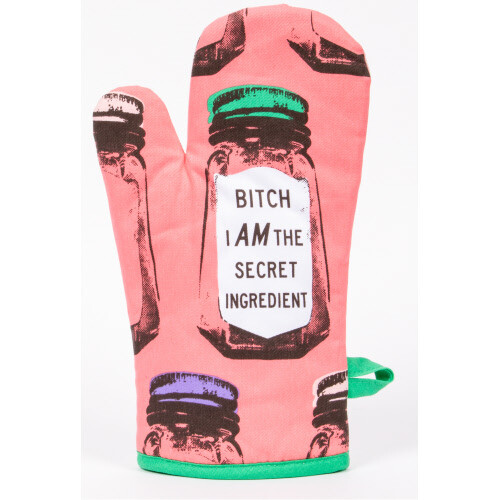 Off color oven mitts

Every cook needs a great oven mitt (or three); and they're typically among the most utilitarian (read: boring) items in a kitchen. So why not liven things up with these hilarious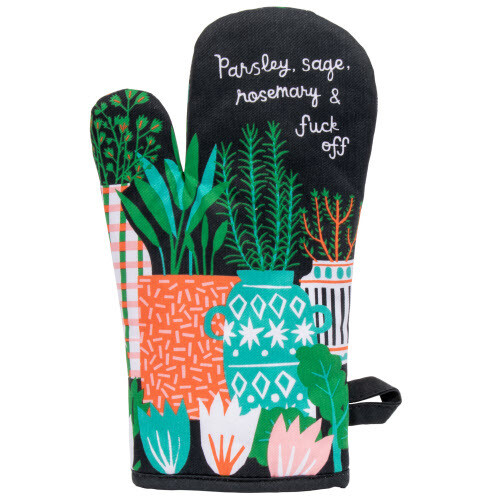 super insulated 100% cotton oven mitts made by Blue Q.

Not only will they elicit a smile every time they're used, 1% of the sale of all Blue Q Oven Mitts is donated to hunger relief throughout the world, including malnutrition programs at Doctors Without Borders.

Get Bitch, I'm the Secret Ingredient mitt at Swoon ($16.99).

Get Parsley, Sage, Rosemary mitt at Swoon ($16.99).

Kitchen towels

If there's one thing that has a tendency to wear out in an active kitchen it's the kitchen towels. That makes them a welcome gift for most cooks. Of course, if you can find towels that are both functional and fun, that's even better. These fit the bill.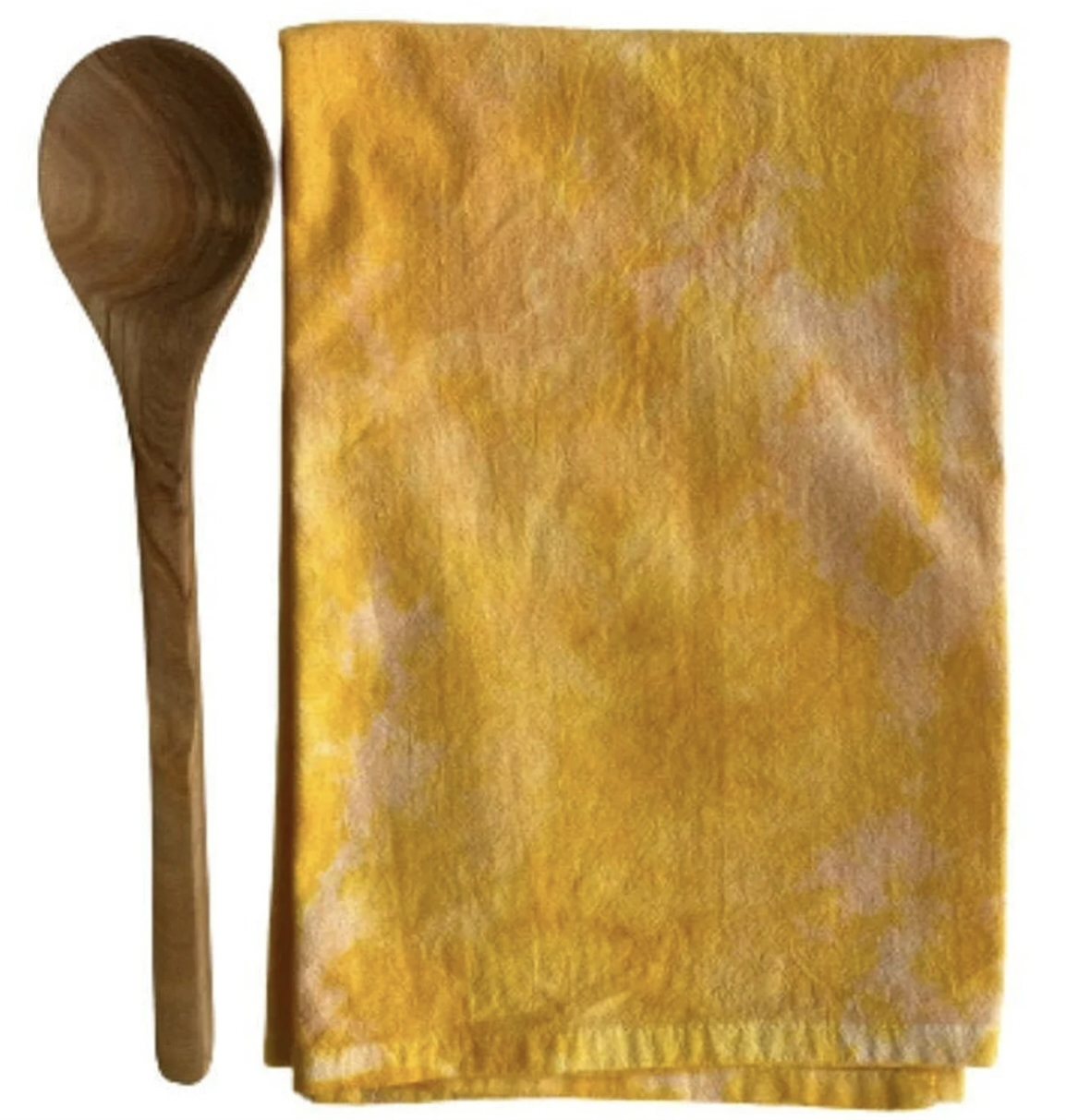 Yellow hand-died towel

I'm in love with the gorgeous color of this hand-dyed flour sack towel. It's 100% cotton and lint-free, so it's perfect for drying glassware. It measures 26" x 26". Additional colors are available. 

Get it from local maker Kilo Delta Designs ($12.50).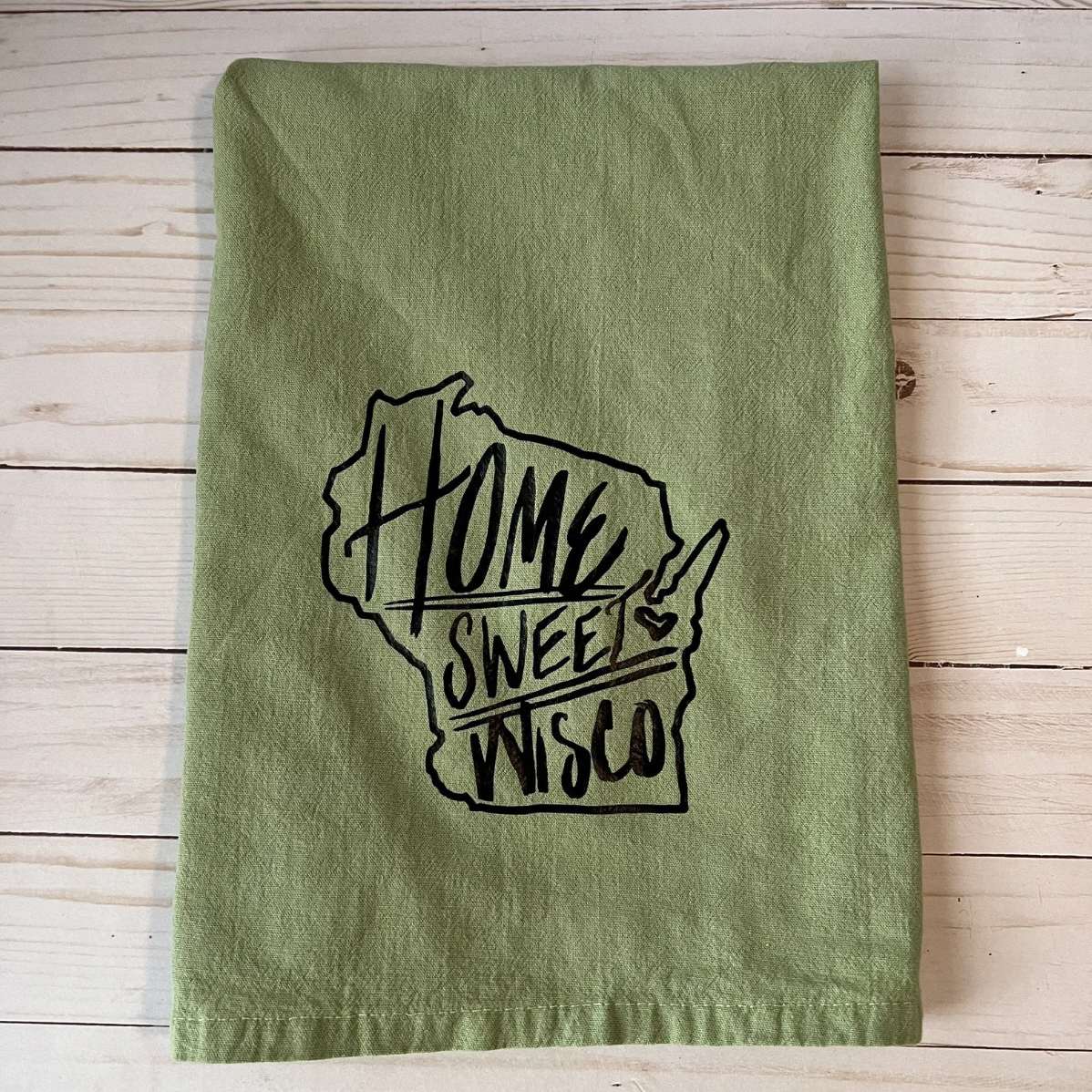 Home Sweet Wisco towel

This towel would be a great fit for any Wisconsin kitchen. This 28" square towel is made of absorbent cotton. Also available in white with green or red print.

Get it from local maker Heather's Craft Hutch ($15.49).

Cloth napkins

These 20" rainbow hued hand-dyed cloth napkins give me an immediate burst of joy. They are made from finely woven 100% cotton. Set of six includes one of each color: fuschia pink, aqua teal, sunshine orange, leaf green, royal blue and golden yellow. Get the set from local maker Kilo Delta Designs ($48).

link