Calling Arnold Palmer Iced Tea Lemonade 'Lite' Is Misleading, Class Action Claims
3 min read
A proposed class action claims Arizona Beverages USA has misleadingly labeled "Lite" Arnold Palmer Half & Half Iced Tea Lemonade given the product is not as low in calories or sugar as consumers might expect.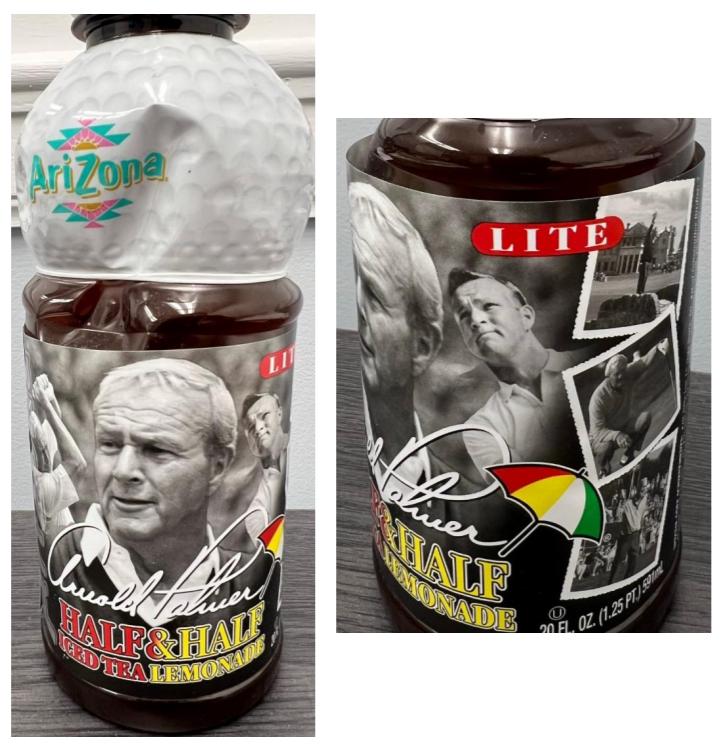 The 19-page case out of Illinois contends that consumers understand the term "lite" to mean that a product is low in sugar, or contains lower amounts of sugar, than comparable items. Per the lawsuit, "Lite" Arnold Palmer iced tea lemonade is misleadingly labeled in that, for one, it is not low in calories, and its label makes no mention of a reference food to which the calorie claim is being compared. The suit says that a reference food for the "lite" drink "likely does not exist" given it contains almost as many calories and more sugar than a can of soda.
The case contends that defendant Arizona Beverages USA has sold more of the "Lite" Arnold Palmer drink than it otherwise would have had the product been truthfully advertised and labeled.
Many consumers seek out foods that are low in calories and sugar given a reduction in calorie and sugar intake can help prevent numerous health problems, including weight gain, type 2 diabetes, cavities, metabolic syndrome, heart disease and even cancer, the lawsuit relays. The case claims that Arizona's labeling of its half-lemonade, half-iced tea beverage as "lite" is an attempt to appeal to consumers looking to reduce their calorie and sugar consumption.
The suit alleges, however, that federal food labeling regulations prohibit the use of "low sugar" claims such as "lite." At any rate, the Arnold Palmer product is anything but low in sugar, as sugar is the drink's second-most predominant ingredient by weight and makes up 62 percent of a person's daily value, the case says.
According to the suit, although the FDA has not precisely defined what it considers "low" or "high" amounts for sugar, the Arnold Palmer beverage, when compared with the standards set for other foods, contains well above the amount of sugar considered to be "high" by the agency. The lawsuit argues that a drink represented as "lite" yet that contains roughly 38 percent of the daily value for added sugars per reference amount customarily consumed "poses a specific risk" to those looking to reduce their sugar intake for health reasons.
The case goes on to allege that Arizona's "lite" representation is also misleading with respect to the iced tea lemonade's calorie content. As the suit tells it, the "lite" label indicates to consumers that the food will "contribute substantially" to a reduction of caloric intake as compared to similar foods in its class. The lawsuit says, however, that the Arnold Palmer label contains no reference to a similar food to which it is being compared, likely because one does not exist.
"The absence of a reference food may be because a single-serving bottle has almost as many calories as a can of soda, and more sugar," the complaint states. "In other words, a reference food likely does not exist for the Product because it contains an absolute, high number of calories per [reference amount customarily consumed]."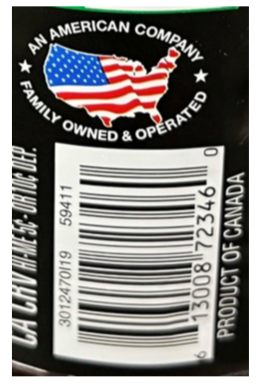 Further still, although the Lite Arnold Palmer beverage's nutrition facts label contains information for both a 12-ounce serving size and the full 20-ounce container, research suggests that consumers will most likely consume the entire bottle instead of only the 80 calories in one serving. Per the suit, the defendant's listing of nutrition information in two columns is "inconsistent with the information required to maintain healthy dietary practices" because it falsely implies that it is reasonable for consumers to consume only 80 calories of the drink. 
Finally, the lawsuit claims the defendant's depiction of a map of the United States on the product label with the statement "An American Company – Family Owned and Operated" is misleading because the drink is actually a "Product of Canada."
The suit looks to cover anyone in Illinois, Iowa, Louisiana, West Virginia, Michigan, Texas, Arkansas, Georgia, Montana, Ohio, Indiana, Nebraska, Alabama, Virginia and Oklahoma who purchased the Lite Arnold Palmer product within the applicable statute of limitations.
Get class action lawsuit news sent to your inbox – sign up for ClassAction.org's newsletter here.

link