FDA looks into UPenn student's death after drinking Panera Charged Lemonade
4 min read
The Food and Drug Administration said Wednesday that it is "gathering information" about the death of a young woman with a heart condition who a lawsuit alleges died after she consumed a highly caffeinated lemonade from Panera Bread.
Sarah Katz, 21, an Ivy League student, died in September 2022 after she drank Panera's Charged Lemonade, a large cup of which contains more caffeine than a standard can of Red Bull and Monster energy drinks combined, according to a lawsuit her family filed this week.
The lawsuit, which was first reported by NBC News, calls the beverage a "dangerous energy drink" and alleges that Panera failed to properly warn consumers about its ingredients. In addition to caffeine, it has guarana extract, another stimulant, and the large size contains the equivalent of almost 30 teaspoonfuls of sugar.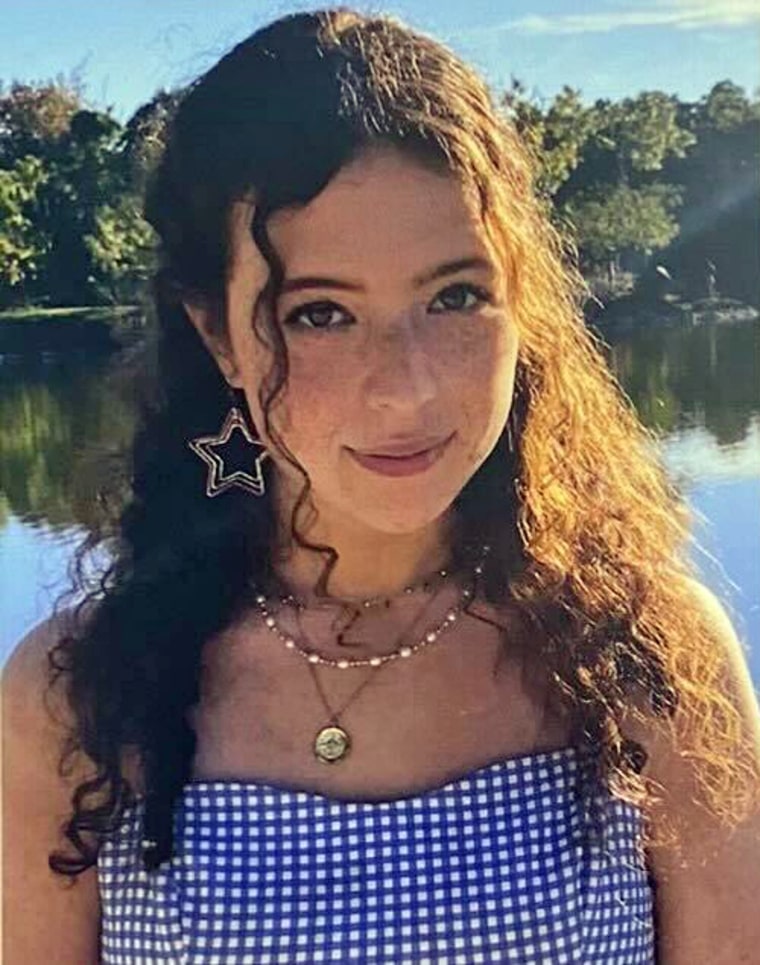 "The FDA is saddened to hear of the passing of a consumer and as always, takes seriously reports of illnesses or injury from regulated products. At this point, we are gathering information about this event," an FDA spokesperson said in a statement provided exclusively to NBC News. 
The agency added that it "monitors the marketplace of FDA-regulated products and takes action as appropriate, including collaborating with the Federal Trade Commission regarding marketing claims."
The FTC wrote in an email that it does not comment on allegations against companies or consumer complaints or "confirm nor deny the existence of investigations." 
Panera, which is headquartered in St. Louis, Missouri, did not immediately respond to a request for comment on the FDA's statement.
Katz, a University of Pennsylvania student who had taught CPR in underserved communities and had been a research assistant at a children's hospital, had a heart condition called long QT syndrome type 1 and avoided energy drinks based on her doctors' recommendation, according to the legal complaint, filed Monday in the Philadelphia Court of Common Pleas. 
In a statement Monday afternoon, a Panera spokesperson said: "We were very saddened to learn this morning about the tragic passing of Sarah Katz, and our hearts go out to her family. At Panera, we strongly believe in transparency around our ingredients. We will work quickly to thoroughly investigate this matter."
The suit said Katz bought the Charged Lemonade from a Panera location in Philadelphia on Sept. 10, 2022. She went into cardiac arrest hours later, said Victoria Rose Conroy, her roommate and friend.
"She was very, very vigilant about what she needed to do to keep herself safe," Conroy said. "I guarantee if Sarah had known how much caffeine this was, she never would have touched it with a 10-foot pole."
On its website, Panera refers to Charged Lemonade as "the ultimate energy drink," while in-store, the legal complaint says, it was "offered side-by-side with all of Panera's non-caffeinated and/or less caffeinated drinks." Photos of the menu and the beverage dispensers in the store included in the wrongful death lawsuit show it was advertised as "plant-based and clean," containing as much caffeine as the restaurant's dark roast coffee.
But at 390 milligrams, the large Charged Lemonade has more caffeine in total than any size of the company's dark roast coffee, the complaint adds — numbers that appear to line up with the nutrition facts on Panera's website. Katz had bought the large cup, which is 30 fluid ounces, according to Elizabeth Crawford, a partner at the Philadelphia-based law firm Kline & Specter PC, who is representing Katz's family. 
The beverage dispenser listed the amount of caffeine in the drink, Crawford said, but it did not put the 390 milligrams of caffeine into context. According to the FDA, healthy adults can safely consume up to 400 milligrams of caffeine daily.
Crawford said Katz's parents have made it their mission to raise awareness about the drink's ingredients.
"If the FDA is going to look into this, then the FDA may make changes, and if it prevents this from happening to someone else, then the family is going to feel like they've done the right thing here," she said in a phone interview Wednesday. "That is the only thing that I think is getting them through day in and day out, is knowing that they are saving lives." 
Others say they have had adverse reactions to the Charged Lemonade, too. Lisa McAllister, 67,, who has Type 2 diabetes, said she had heart palpitations after she bought a Charged Lemonade last year.
"I knew it had an elevated amount of caffeine. It's just, I didn't think it had that much caffeine in it,"  said McAllister, of Clear Spring, Maryland. "Usually when something has those beyond-normal ranges, there's a sign posted."
She said her heart started racing and she started feeling "fluttery" after she sipped the drink. 
"It made me think I was having a heart attack, and it scared me," McAllister said. 
Katz was diagnosed with long QT syndrome at age 5 and controlled it with medication and regular doctor visits, Crawford said. Long QT is a disorder of the heart's electrical system that can cause abnormal heart rhythms as a result of exercise or stress, according to the American Heart Association.
The lawsuit says Katz bought an Unlimited Sip Club membership from Panera, which allows customers to pay a fee for unlimited drinks, about a week and a half before she died. Conroy said that Katz had bought at least one other Charged Lemonade in the days before her cardiac arrest and that on the day she died she bought a Charged Lemonade before she collapsed several hours later.
Crawford said she hoped the FDA would examine the safety of Panera's Charged Lemonade, especially given that it is included in the restaurant's Unlimited Sip Club drinks.
"Is the FDA going to let an establishment have a drink that has 390 milligrams, and then people can get unlimited refills of it? I mean, that seems crazy," she said. "Do the math."
link