Vegan Lunch Meat: A Deli Sandwich Lover's Guide to Eating Plant-Based
7 min read
Whether it's bánh mì or BLTs, heroes or hoagies, paninis or po' boys, subs or sliders, or just about any ingredient enveloped in bread, sandwiches have existed in various forms for thousands of years. According to the legend, this popular and versatile finger food got its famous name in the 18th century after John Montagu—the 4th Earl of Sandwich—asked his valet to bring him some meat tucked into two pieces of bread, which allowed him to eat while playing cards. 
Not all sandwiches call for meat, of course, but even those that do can now be prepared using an ever-growing selection of vegan alternatives or from plant-based substitutes made at home. 
What is vegan lunch meat?
Vegan lunch meat is an animal-free sandwich stuffer that comes in a wide range of varieties, from classic cold cuts such as bologna, ham, and turkey to fancy flavors like lentil sage and chipotle chili. Plant-based versions of other meats are also delicious in sandwiches, including tempeh bacon, vegan meatballs, and vegan meatloaf. Many of these products are available wherever traditional lunch meats are sold.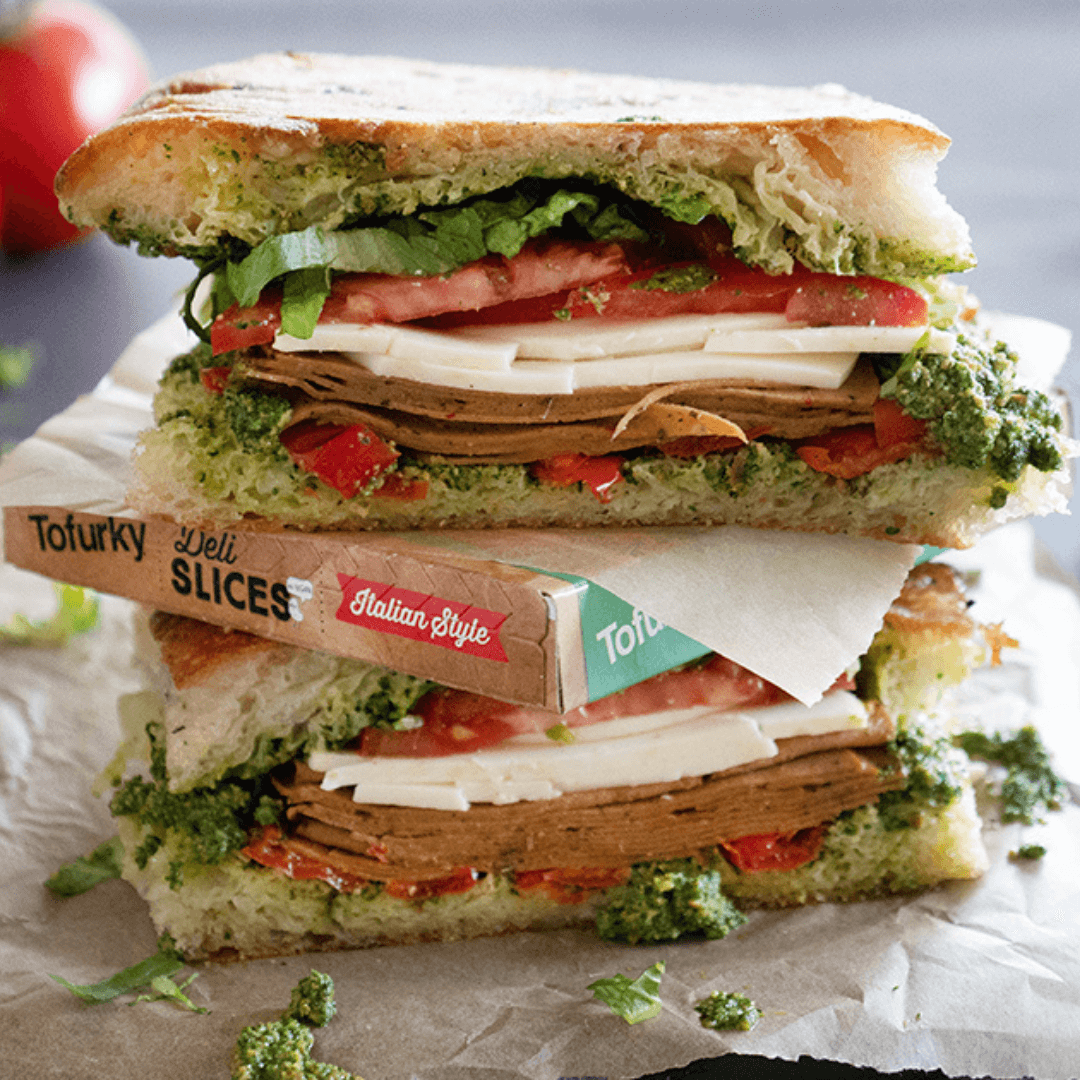 Tofurky
Arguably the largest player in the vegan-lunch-meat space is Tofurky, which was founded in 1980 by Seth Tibbott as a vegan answer to the traditional Thanksgiving turkey roast. "I was pleasantly surprised in 1997 when I thin-sliced the first Tofurky roast on a borrowed meat slicer," Tibbott tells VegNews. "It sliced down to about half the thickness of any other deli slice on the market. This ultra-thin slice led to a better texture and flavor, I thought." The following year they introduced their Oven Roasted, Hickory Smoked, and Peppered flavors of deli slices, which were an instant hit. "Today, along with our Smoked Ham, Italian, Bologna, and Roast Beef flavors, Tofurky Deli Slices account for about 80 percent of all vegan deli meats sold in the USA. That said, as new technologies become available, we continue to follow the path of continuous improvement, making tweaks to make our slices better and better."
How is vegan lunch meat made?
Plant-based meat is made with ingredients and processing techniques intended to replicate the appearance, flavors, and mouthfeel of animal flesh. Naturally, each maker of vegan meat has their own recipe, but sources of protein commonly used in these products include soy, vital wheat gluten, chickpeas, pea protein flour, beans, and rice. They may also contain canola oil, beets, sunflower oil, coconut oil, seaweed extract, cocoa butter, and a host of seasonings, as well as methylcellulose, a thickener that binds ingredients.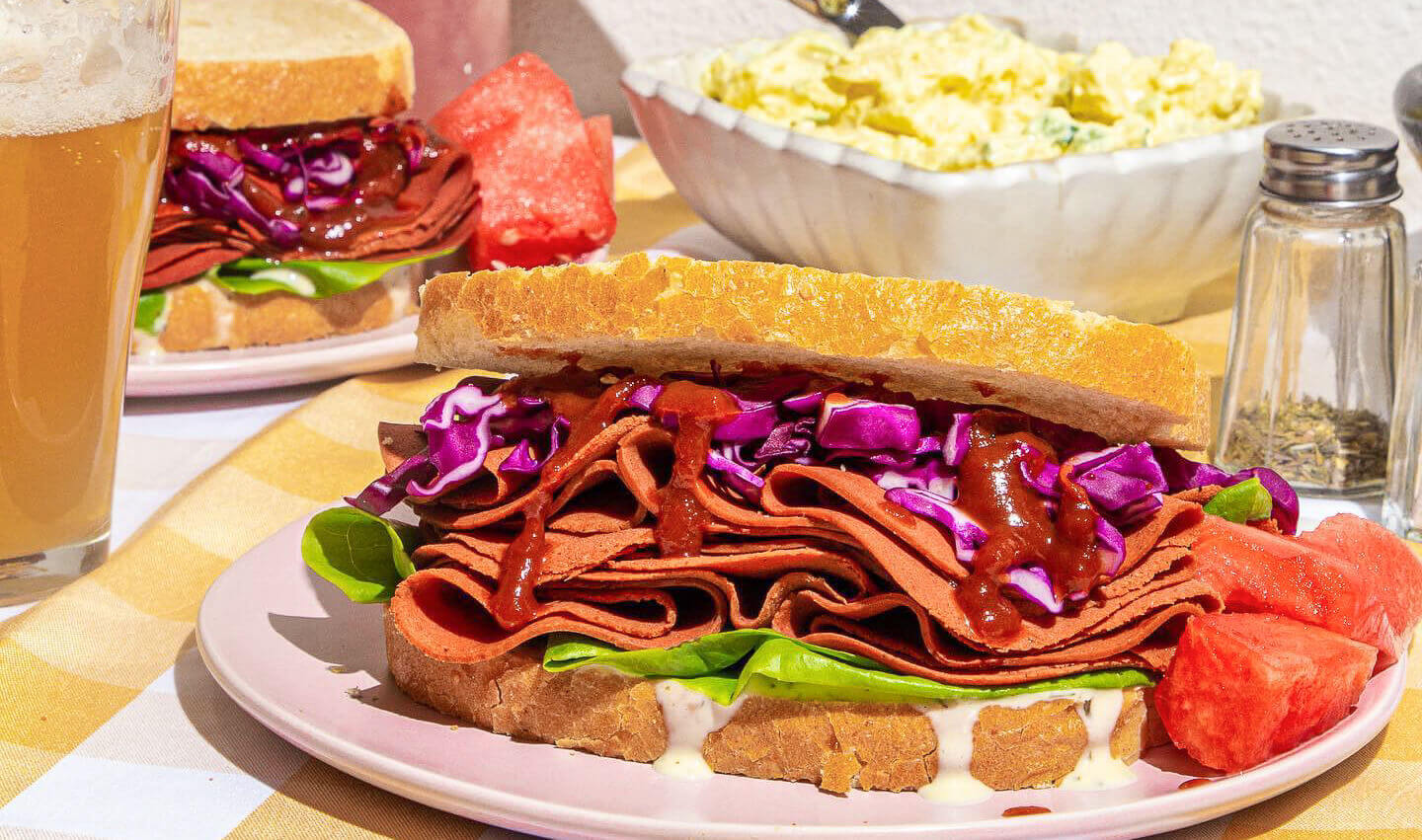 Plant Provisions
"Like our other seitan meats, we mix wet and dry ingredients together in a stand mixer, and for a couple of the deli meats—Capicola ham, Cuban pork, and roast beef—we'll add vegan fat for marbling," Laura vanZandt of The Herbivorous Butcher says. "Once the 'dough' is divided into round stainless-steel pans, we'll steam them, and then they're ready to slice on the meat slicer."
Vegan lunch meat nutrition 
Registered dietitian Anya Todd says that vegan deli slices are low in fat, a good source of protein, and can be found in gluten- and soy-free varieties. "I also think it's worth mentioning that the nutrition profile of these products can be maximized by pairing them with nutrient-dense fillings and toppings, such as a vegan lunch meat wrap filled with slices of peppers and tomatoes with a smear of hummus."  
"I personally like soy- and seitan-based meats because they're rich in protein, which makes the sandwich more satiating," Taylor Wolfram, RD, says. "As with all vegan meats, some can pack quite a bit of sodium, so if this is something you need to minimize due to a health condition, be sure to check the sodium content on the Nutrition Facts label. Most vegan sandwich meats are not rich in fiber, but that's okay! You can make your sandwich on whole-grain bread and load it up with fiber-rich veggies."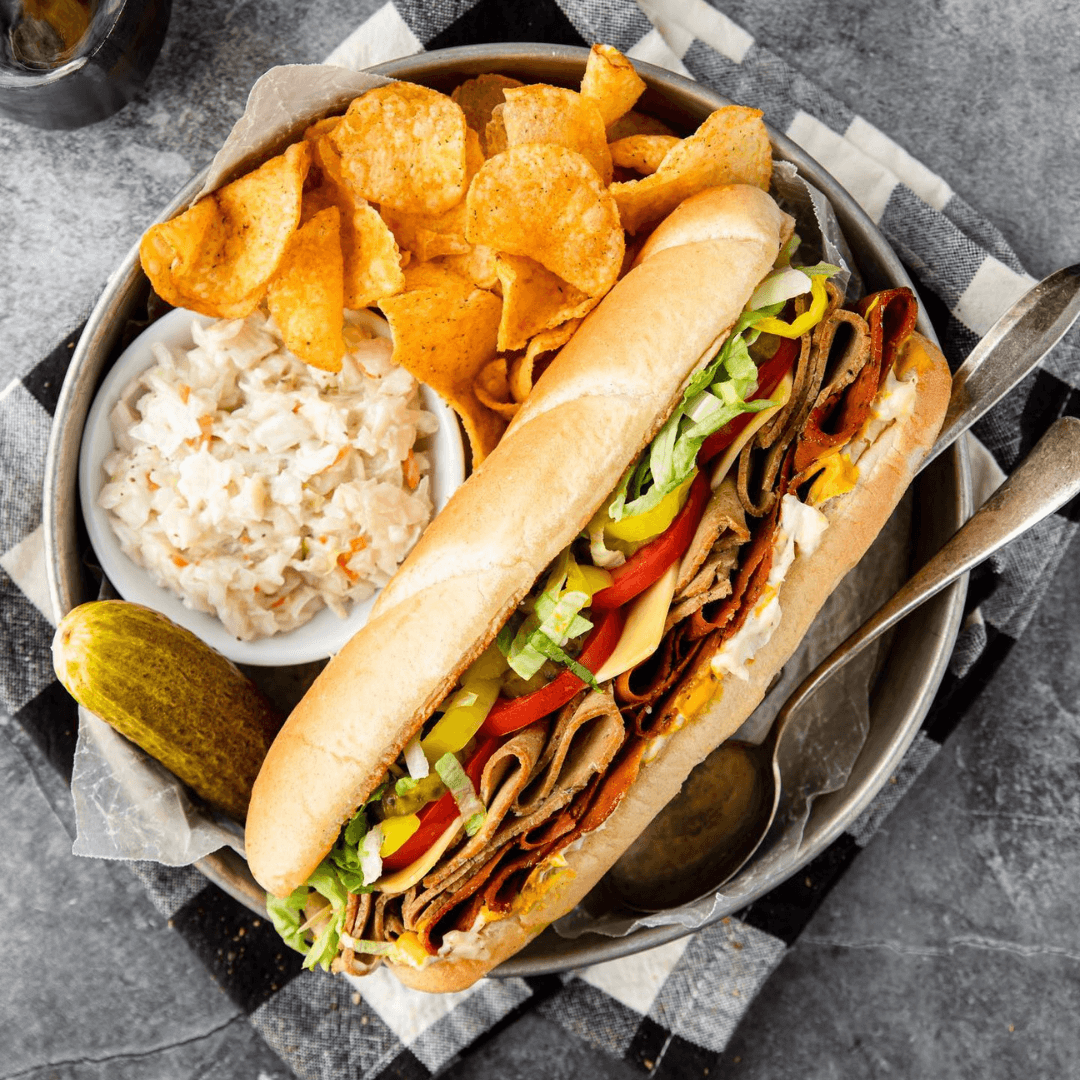 Unreal Deli
Todd adds that vegan deli slices can help meet the nutritional needs of a growing child, especially when it comes to protein and iron. "It's important to eat a variety of foods to ensure adequate nutrition," she says. "I encourage children to be exposed to a wide range of protein-rich foods, including beans, tofu, and plant-based meats."
Karla Moreno-Bryce, a registered dietitian who specializes in vegan nutrition for children, agrees that plant-based lunch meats are a great option for school lunches. "From a social aspect, it helps kids assimilate and consume similar meals as that of their peers," she says, while from a nutritional aspect, vegan lunch meats can help them meet protein, iron, and calorie needs. Like other dietitians, she notes the high sodium content of vegan lunch meats, so it's important to be mindful of what other high-sodium foods children may be eating. "I like to emphasize to parents to focus on providing a variety of plant-based foods throughout the day and week from legumes, grains, vegetables, fruits, nuts, and seeds. This not only helps kids meet their nutritional needs but also learn to be adventurous eaters later in life."
How does vegan lunch meat taste?
Like so many plant-based products, vegan lunch meats have vastly improved in recent years, with flavors and textures that resemble their animal-based counterparts.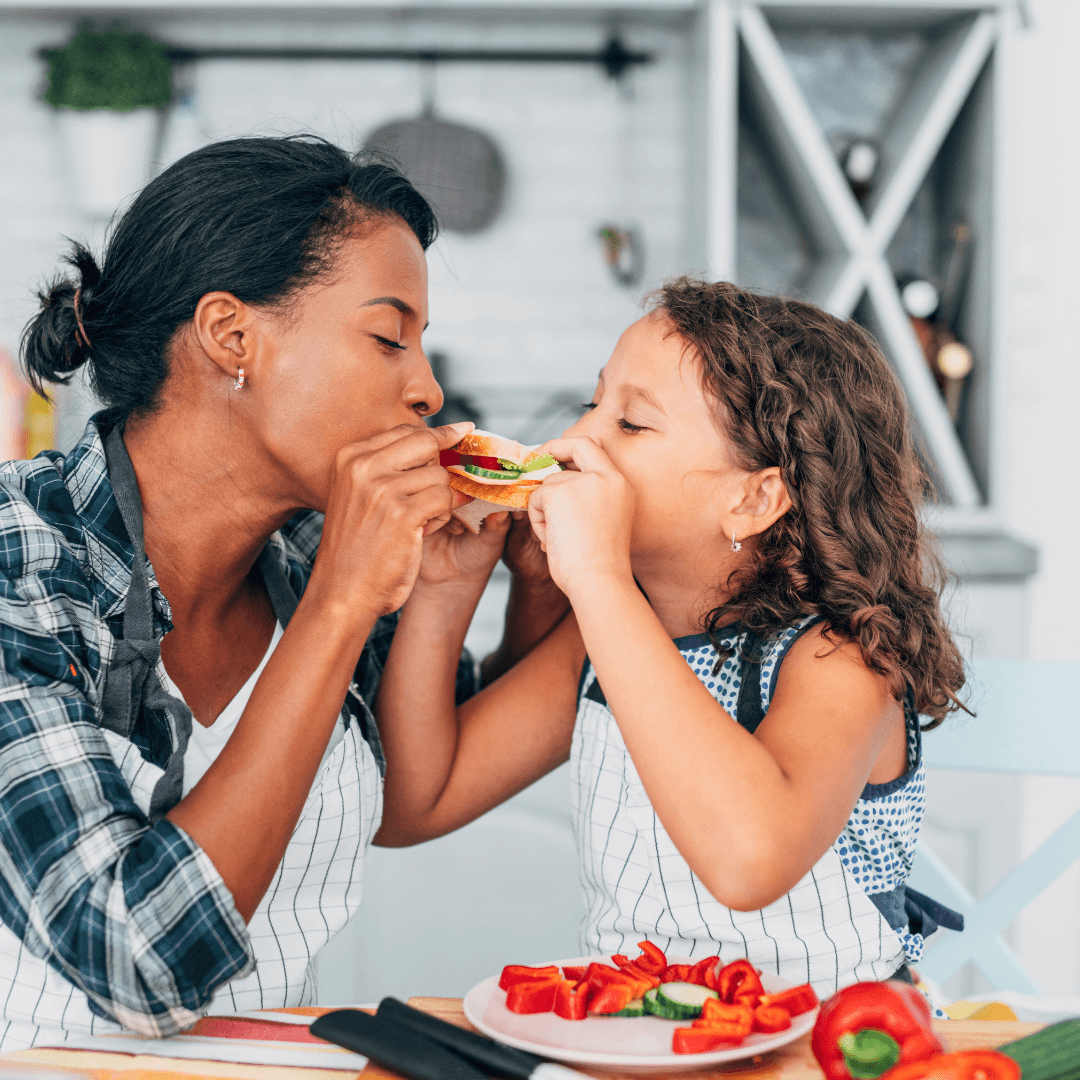 Canva
The Herbivorous Butcher's vanZandt says that their deli meats are one of the top sales categories, both at their Minneapolis store and for shipping, so people clearly enjoy the taste. "Several of our customers who still eat animal meat will stop in exclusively for the deli meats," she says. "Our two most popular flavors, pastrami and turkey, are included in our ready-to-eat sub sandwiches, so they're an easy gateway into purchasing the deli meats separately. We've even been able to satisfy the cravings of pregnant people who can't safely eat animal lunch meats."
Best vegan lunch meat brands to try
The availability of vegan lunch meat has come a long way since the days when the chances of finding something in your local market were about as slim as mushroom bacon. Fortunately, there are now many brands and an expanding assortment of varieties to choose from. Although not all of the following will be on offer at your favorite grocery store (at least not yet), they are worth asking the store manager about.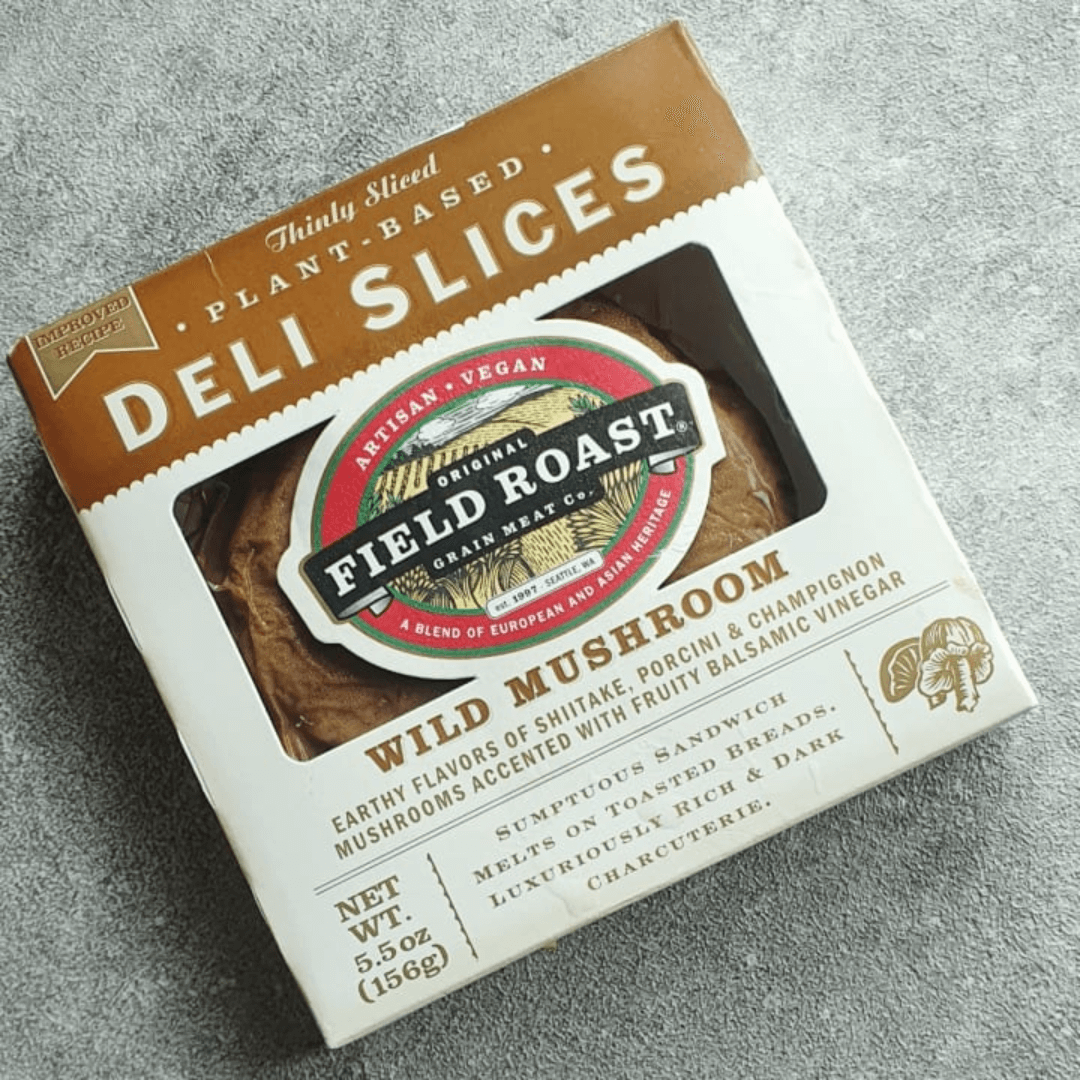 Field Roast
1 Field Roast 
Unlike many other makers of vegan deli slices, Field Roast doesn't try to replicate any specific cold cut but instead creates sandwich fillers with bold flavors, including Lentil & Sage, Mushroom & Balsamic, and Smoked Tomato Plant-Based Deli Slices. These are all non-GMO-verified, and each serving provides 17 grams of protein.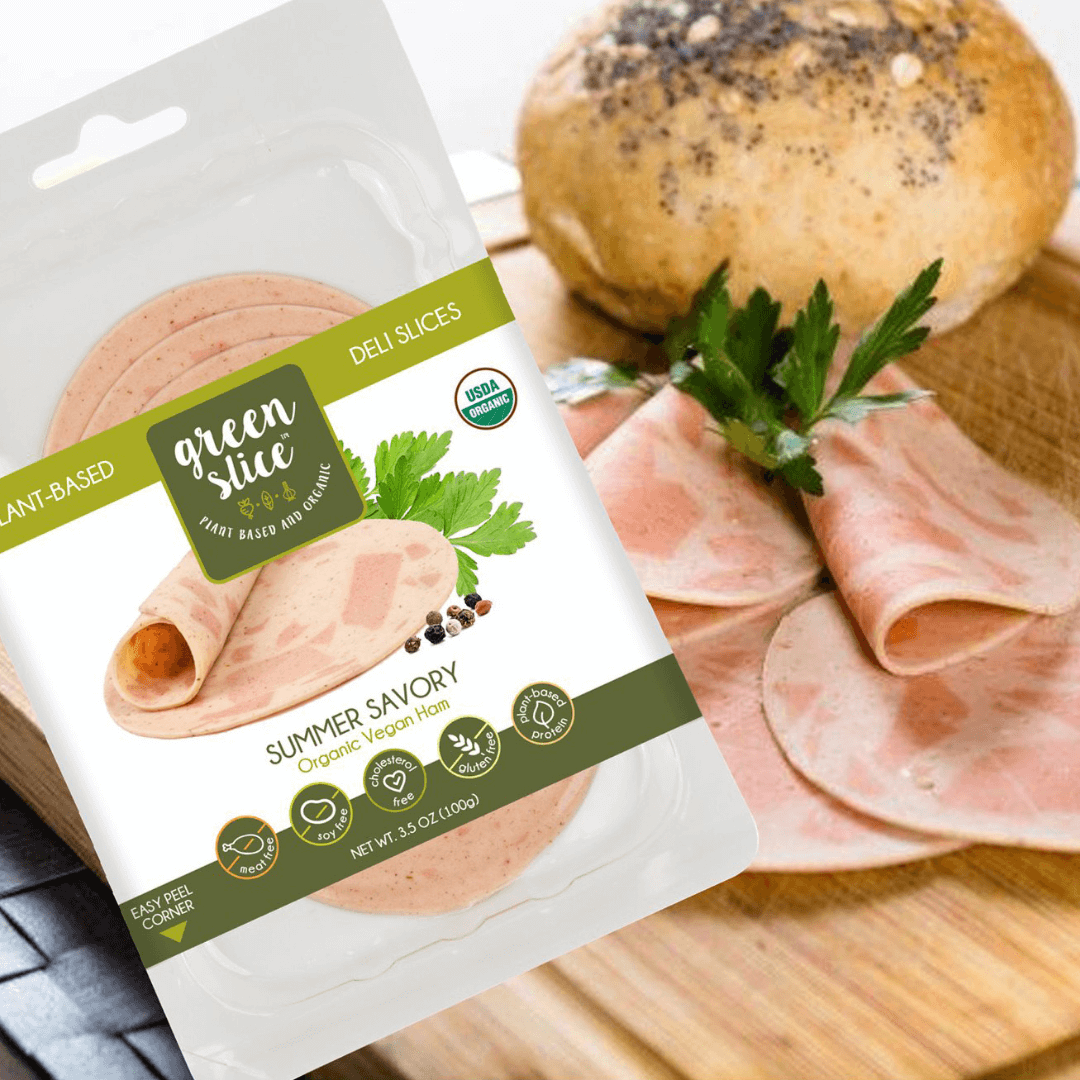 Green Slice
2 Green Slice
Made from organic ingredients and generally lower in sodium and with fewer calories than their competitors, Green Slice vegan meats feature tasty twists on traditional deli slices, including Applewood Smoked ham, Mixed Garden roasted turkey, and Veggeroni pepperoni slices.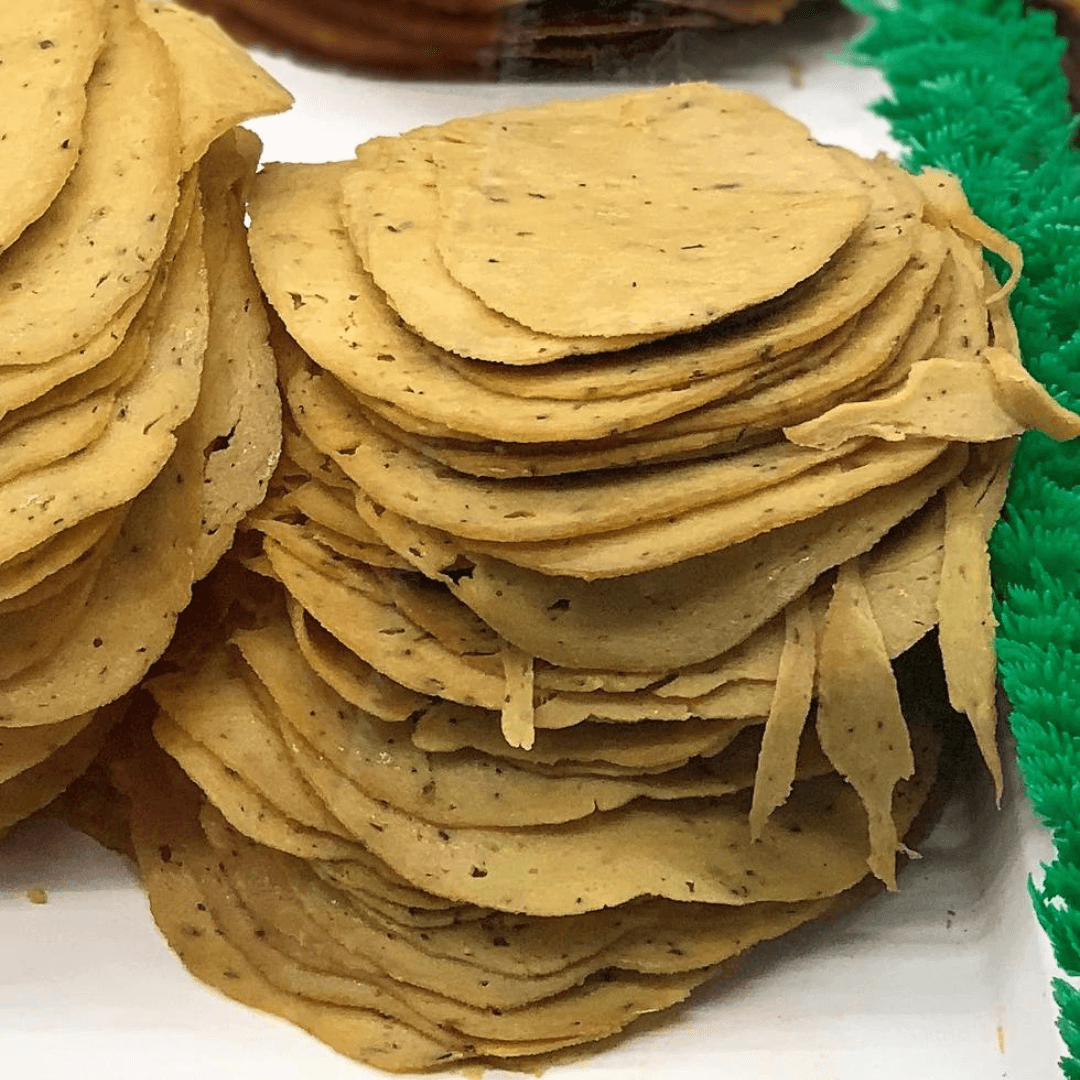 The Herbivorous Butcher
3 The Herbivorous Butcher 
Ready-to-eat vegan sandwich slices delivered to your home is a pricier option, but the results are undeniably delicious and an ideal indulgence. Varieties from The Herbivorous Butcher include Ham, Pastrami, and Turkey—as well as a wide assortment of other vegan meats.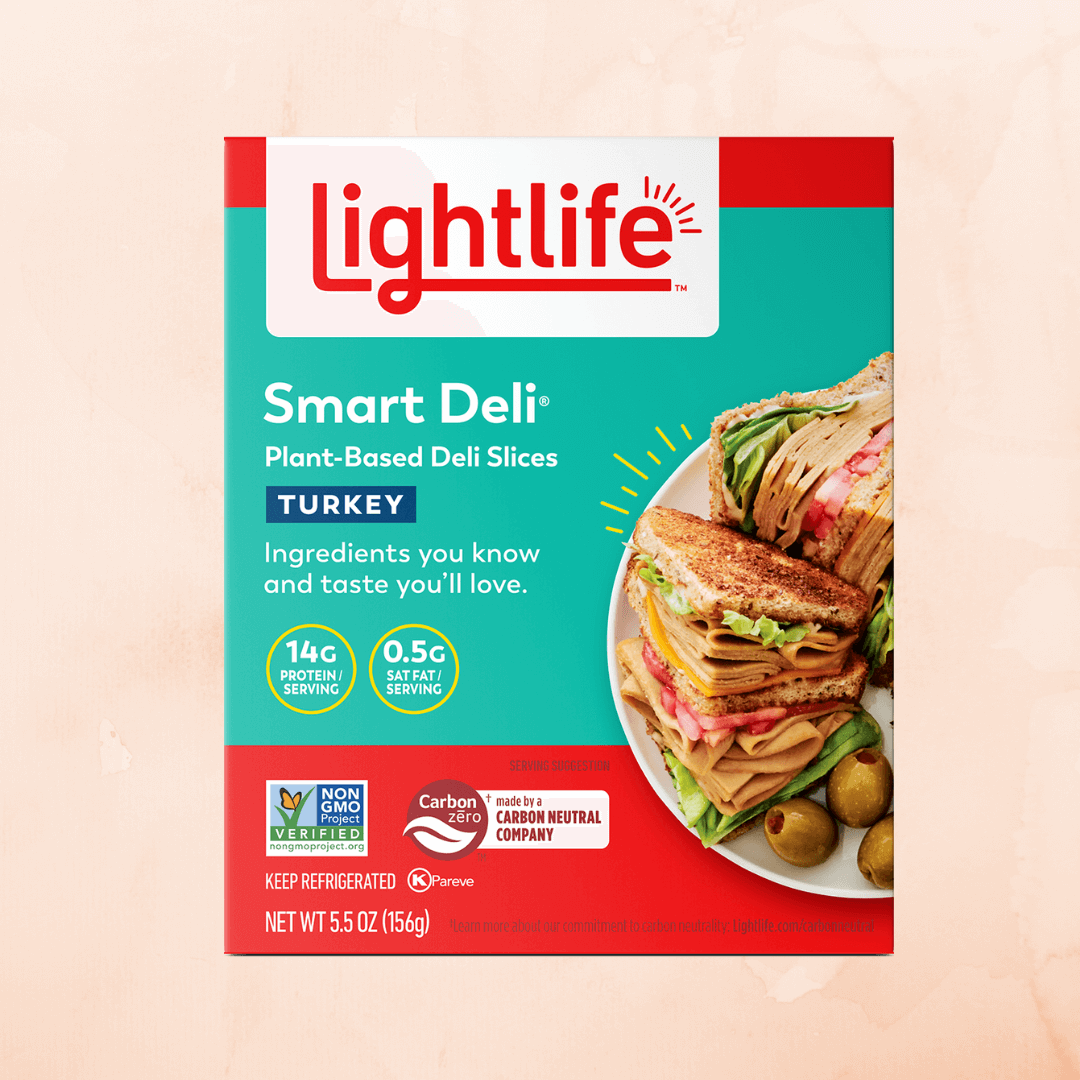 Lightlife
4 Lightlife 
Founded in 1979, Lightlife was one of the first makers of vegan sandwich slices, and they offer Bologna, Ham, and Turkey varieties.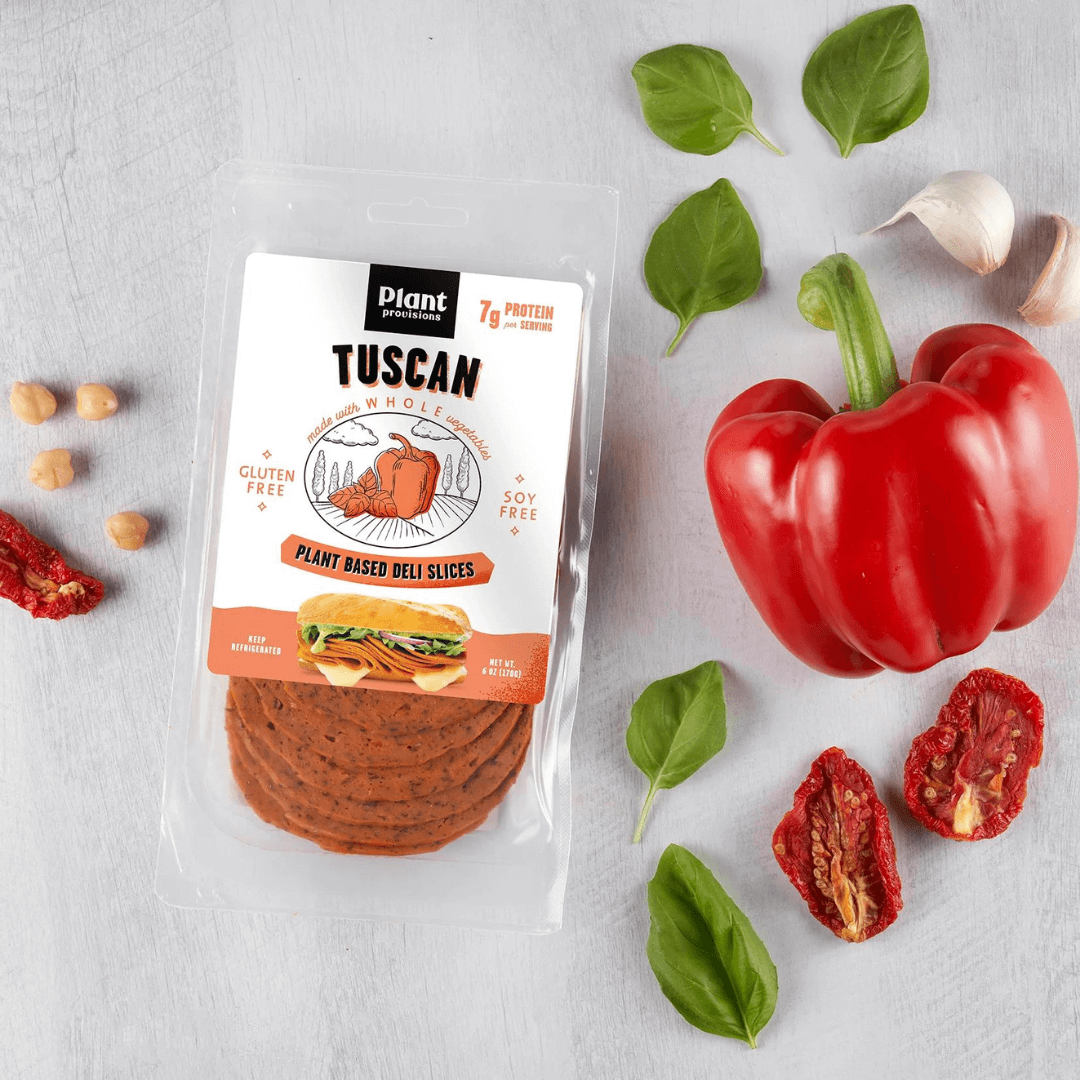 Plant Provisions
5 Plant Provisions
With five gluten-free and soy-free varieties—Chipotle Chili, Mesquite BBQ, Smokehouse, Tuscan, and Wild Truffle—Plant Provisions makes vegetables the focus of their vegan deli slices. They are perfect for those with food allergies.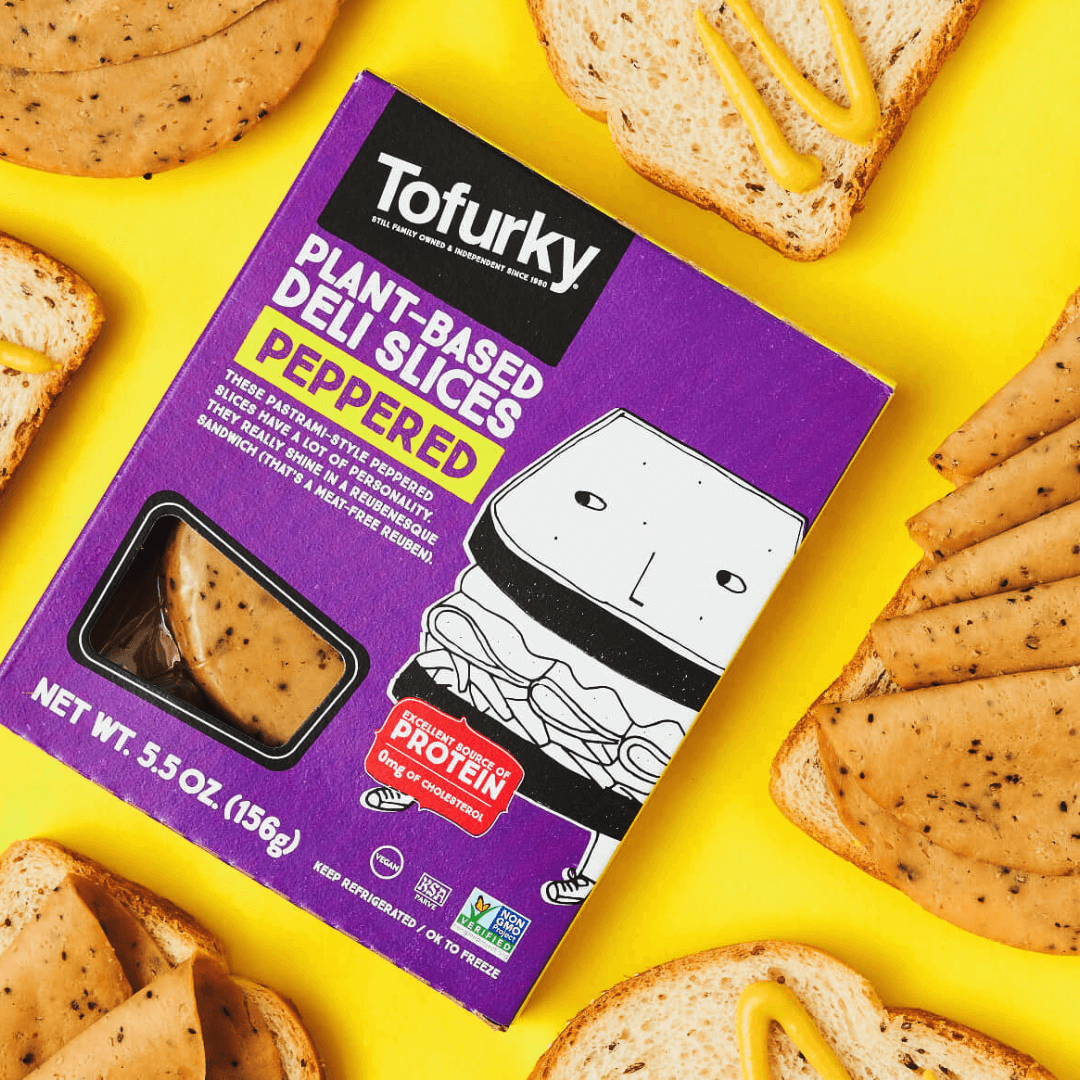 Tofurky
6 Tofurky
Tofurky's Hickory Smoked and Oven Roasted deli slices are a variation on their signature turkey roast alternative. They also offer Bologna, Roast Beef, Smoked Ham, pastrami-style Peppered slices, and the Italian variety, which is infused with sun-dried tomatoes and herbs.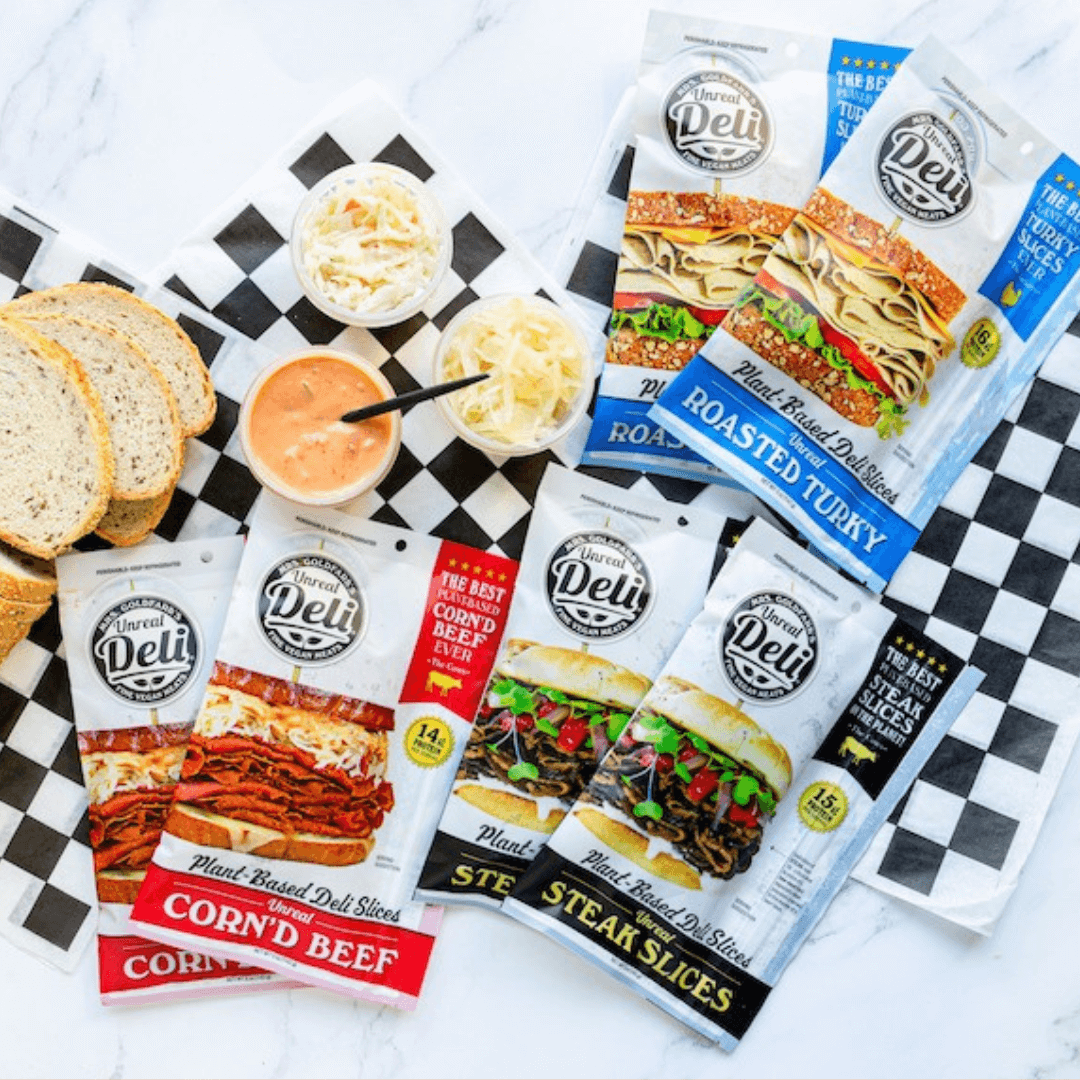 Unreal Deli
7 Unreal Deli 
Also known as Mrs. Goldfarb's Unreal Deli, the company offers three varieties: Corn'd Beef, Roasted Turk'y, and Steak Slices. They are sold in markets as well as several restaurant chains, including Veggie Grill and Quiznos.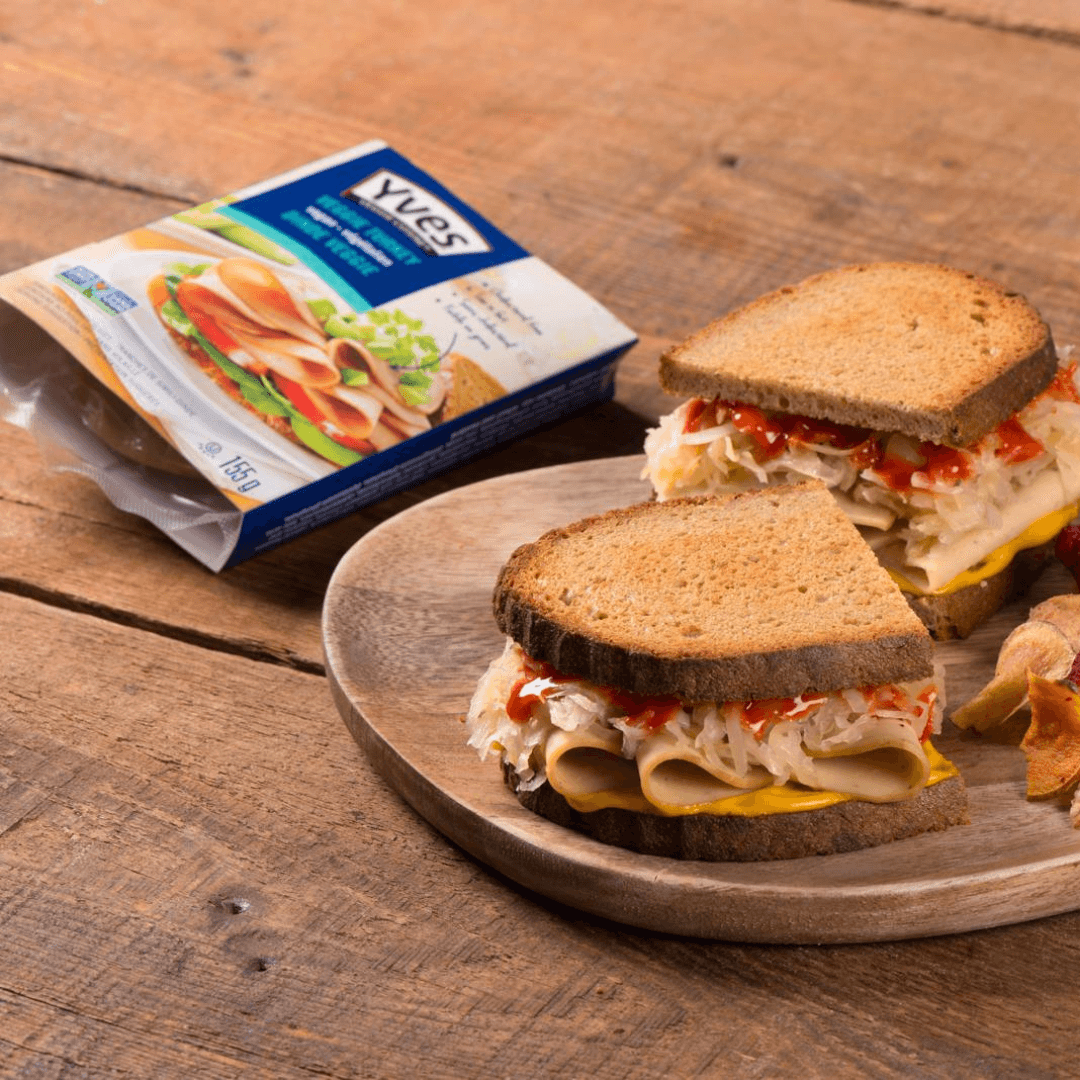 Yves Veggie Cuisine
8 Yves Veggie Cuisine
Another old school favorite with a number of varieties to choose from is Yves Veggie Cuisine. Go for Bologna, Ham, Pepperoni, Salami, or Turkey.
Can you make your own vegan lunch meat? 
Yes! With some pretty basic ingredients, including gluten flour and tofu, and a blender or food processor, making vegan lunch meat at home is easy. Indeed, you may never go back to store bought once you've created some in your own kitchen. (Check out this video on how to make vegan ham slices.) 
The easiest homemade vegan lunch meat is chickpea-based tuna. It can be as simple as mashing a can of drained chickpeas and mixing it with your favorite plant-based mayo and some salt and pepper or as elaborate as adding celery, red onion, nori, and other ingredients, as in this vegan tuna recipe. 
Other vegan lunch meats you can make at home:
For more vegan meat guides, read:
What Is Beyond Meat? A Plant-Based Meat-Lover's Guide
We Have the (Plant-Based) Meats: Best Vegan Butcher Shops
18 Vegan Jerkies That Prove Plants Are the Ultimate Protein   Snack
Happy birthday, VegNews! To celebrate, we're having a mega subscription sale—complete with incredible vegan prizes.
Happy birthday, VegNews! To celebrate, we're having a mega subscription sale—complete with incredible vegan prizes.

link