Why Celebrities Like Cameron Diaz and Serena Williams Are Investing In These 18 Vegan Businesses
6 min read
We feel indebted to celebrities. Not only do they provide us hours of entertainment and titillating gossip, they've also provided significant funding for our favorite vegan brands. In today's economy, a solid investment can breathe new life into a fabulous product; without proper funding, even the best ideas can fail or never reach nationwide distribution. We thank those celebrities who put their faith and funds in the capable hands of innovative vegan entrepreneurs, for without these investments, we may never have tried a crunchy double-chocolate Partake cookie or a savory Good Catch crab cake. From Rihanna and Jay-Z to Serena Williams and Bobby Flay, here are 18 vegan businesses with investments from these celebrities.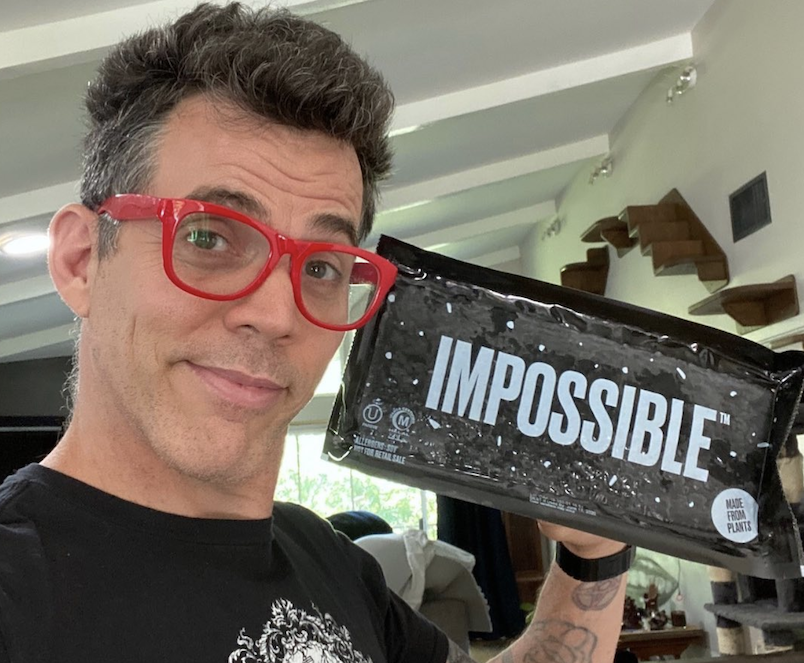 Steve O
1 Impossible Foods
Vegan or not, it seems like most celebrities have a stake in either Beyond Meat or Impossible Foods. Some have invested in both. Impossible's burgers, grounds, and now chicken nuggets have been financed in part by celebrities including Jay-Z, Trevor Noah, Katy Perry, Phil Rosenthal, Jaden Smith, Ruby Rose, Serena Williams, and more. As it turns out, celebrities are like us in at least one way—they love burgers and nuggets.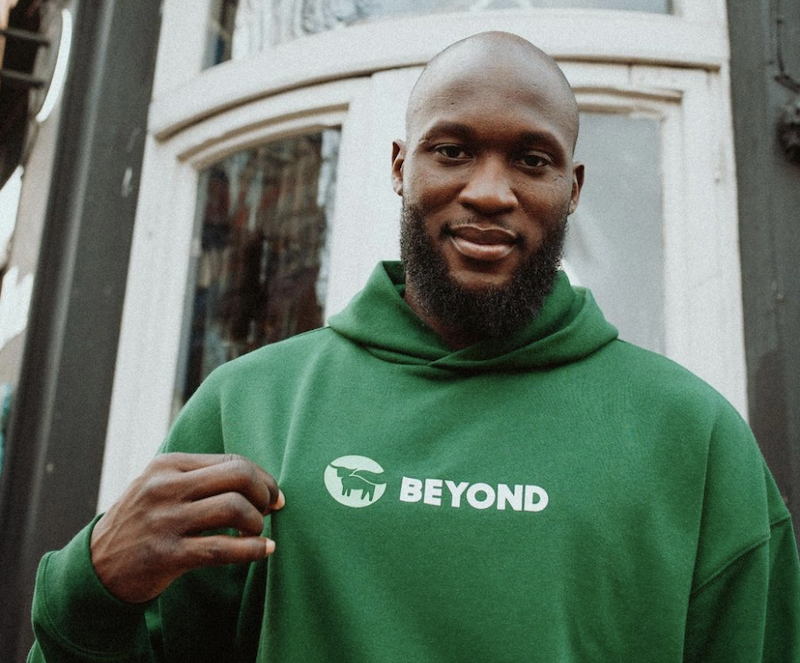 Romelu Lukaku
2 Beyond Meat
Like Impossible Foods, Beyond Meat could fill a large conference room with its list of celebrity investors. From the purely financial supporters such as Leonardo DiCaprio and Bill Gates to the more public investments of Snoop Dogg, Chris Paul, and DeAndre Hopkins, this vegan meat company has earned its spot on the red carpet and the ESPN Zone. While Beyond Meat and Impossible Foods' product launches seem tit-for-tat, the former has garnered more of a reputation amongst pro athletes.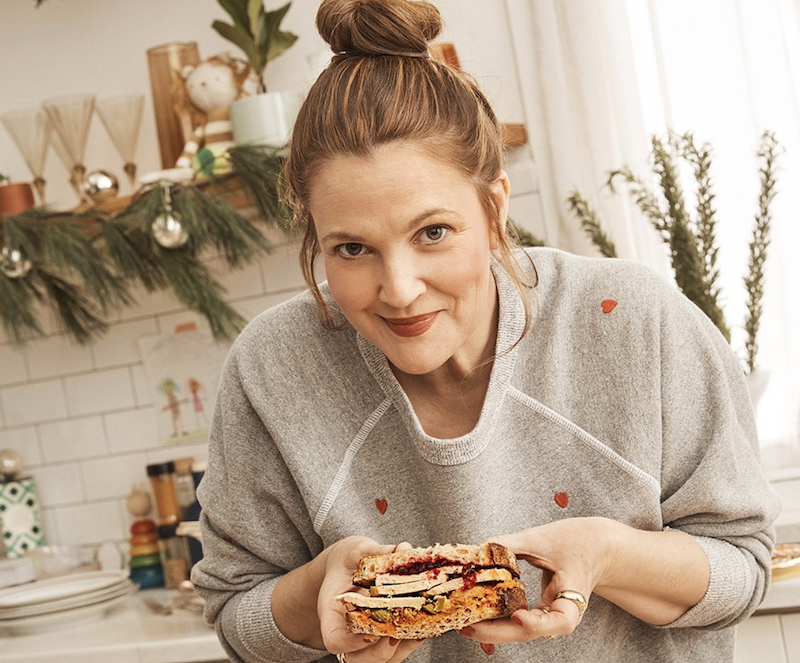 Quorn
3 Quorn
This UK-based vegetarian brand is working on reformulating several of its chicken products to remove the eggs and dairy. Drew Barrymore became the CMO—Chief Mom Officer—of the company to publicize Quorn in the US. Vegan options are clearly labeled and include meatless filets, cutlets, dippers, and grounds.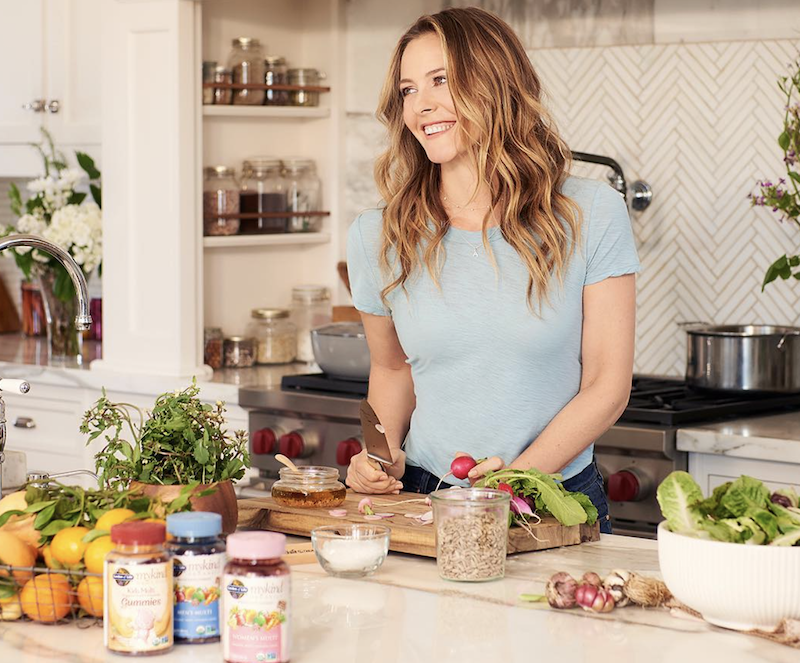 MyKind Organics
4 MyKind Organics
Under the Garden of Life megabrand, myKind Organics is the first USDA Certified Organic, Non-GMO, certified vegan, and certified gluten-free supplement brand. Actress and animal advocate Alicia Silverstone developed the line of vitamins alongside Garden of Life to align with her Kind brand (which includes a book and website). The products range from herbals to gummies to multivitamins, but vegans will particularly benefit from the targeted supplements including a vitamin B12 spray and vegan D3.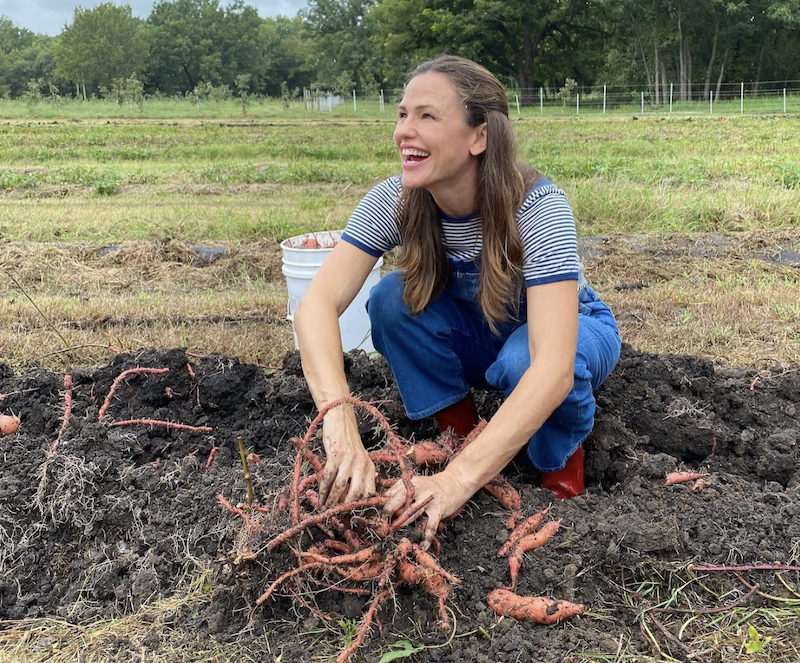 Once Upon a Farm
5 Once Upon a Farm 
Actress Jennifer Garner co-founded this produce-in-a-pouch company specifically for babies and toddlers. The brand condenses farm-raised fruits and veggies (some from Garner's own family farm) into squeezable pouches designed for little vegans. But parents, no one will judge if you take a sip of your kid's Go-Go-Greens Dairy-Free Smoothie. Adults need nutrients, too!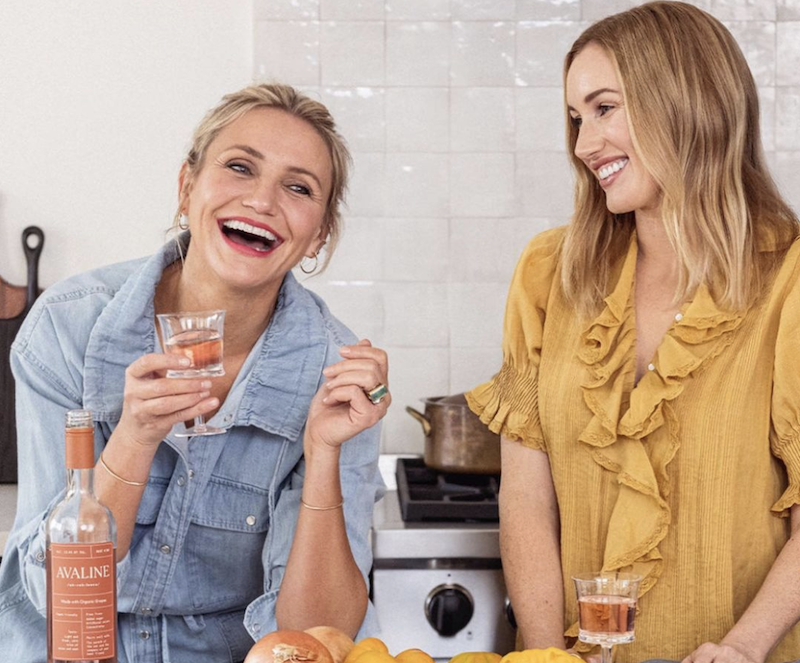 Avaline
6 Avaline
Launching a private wine label is very much a celebrity thing to do, but what differentiates Cameron Diaz's label from the rest is that all of her wines are organic and vegan. The condensed selection of whites, reds, and bubbly range between $24-26 per bottle and lean toward light-to-medium in body with fruity and citrus flavors.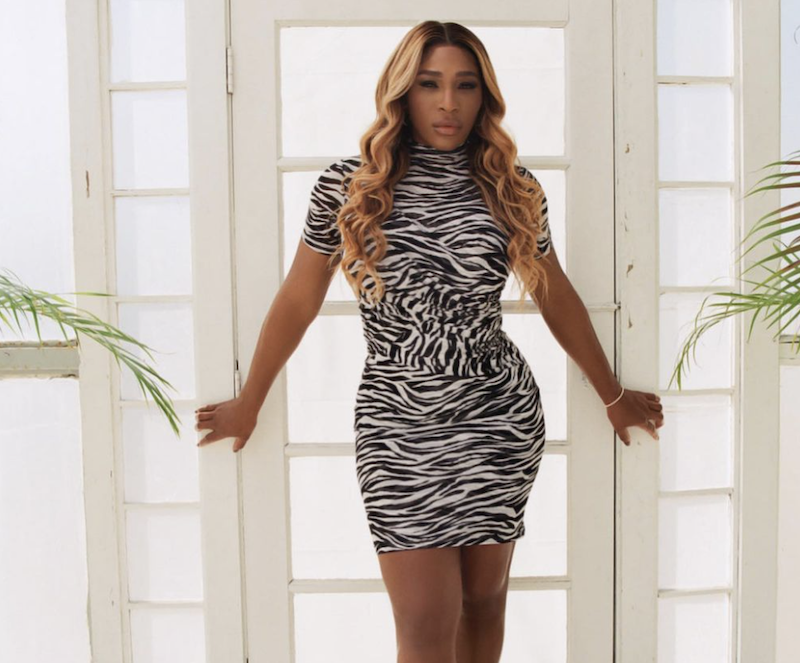 Serena
7 S by Serena
Tennis champion Serena Williams launched her own vegan apparel line back in 2018. The fashion-forward brand offers a bit of everything—from cool athleisure to body-hugging dresses with plenty of tasteful yet daring slits and cutouts. Always one to turn heads with her outfits on the court, we love seeing this Williams sister's eye for design translate to everyday wear.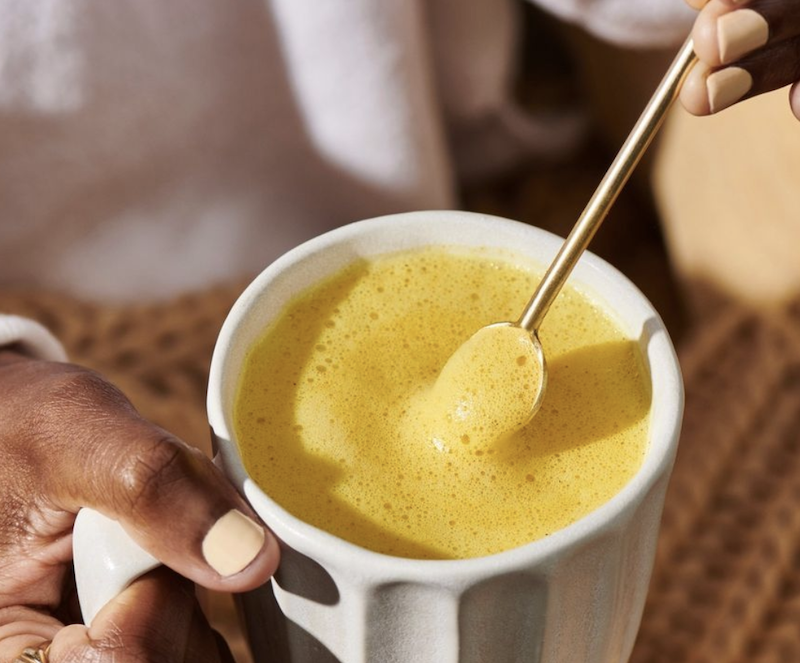 Clevr Blends
8 Clevr Blends
These instant lattes are fit for a duchess. Meghan Markle, the Duchess of Sussex, is an investor in this oat milk-based functional latte startup. The brand makes powdered lattes that just require water and a quick shake. Flavors such as Matcha, Chai, Golden, and Rose Cocoa are all infused with adaptogenic mushrooms and probiotics to add more than just a caffeine boost to your morning or afternoon.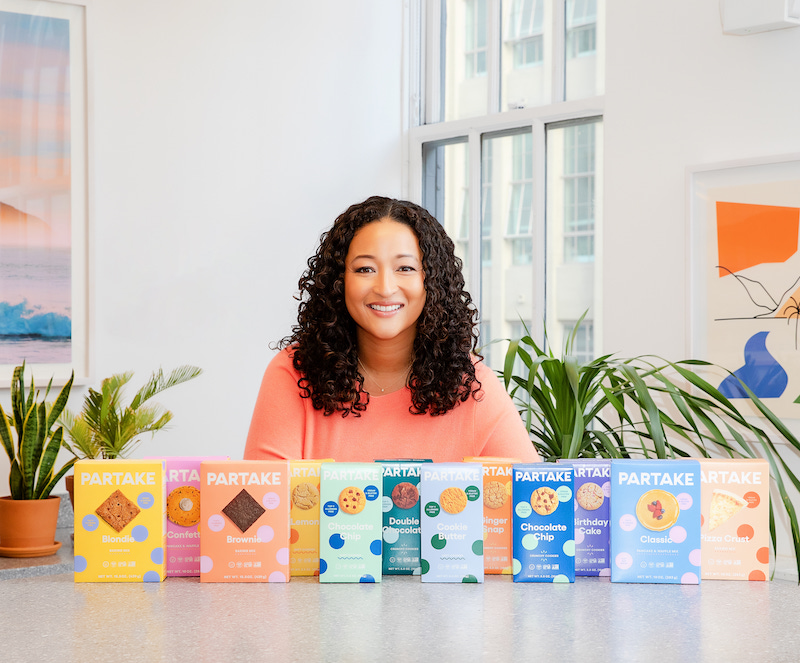 Parktake Foods
9 Partake Foods
Denise Woodard is the first Black woman to raise $1 million for a CPG (Consumer Packaged Goods) startup, but let's hope many follow in her footsteps. Her allergen-friendly cookie and baking mix brand is supported by big names in the music industry such as Jay-Z, Rihanna, and H.E.R. Since launching the company in 2018 to create a treat her daughter could safely enjoy, Woodard has expanded both her cookie flavors and product line to include a brownie and blondie mix, pizza dough, and a five-in-one all-purpose baking mix.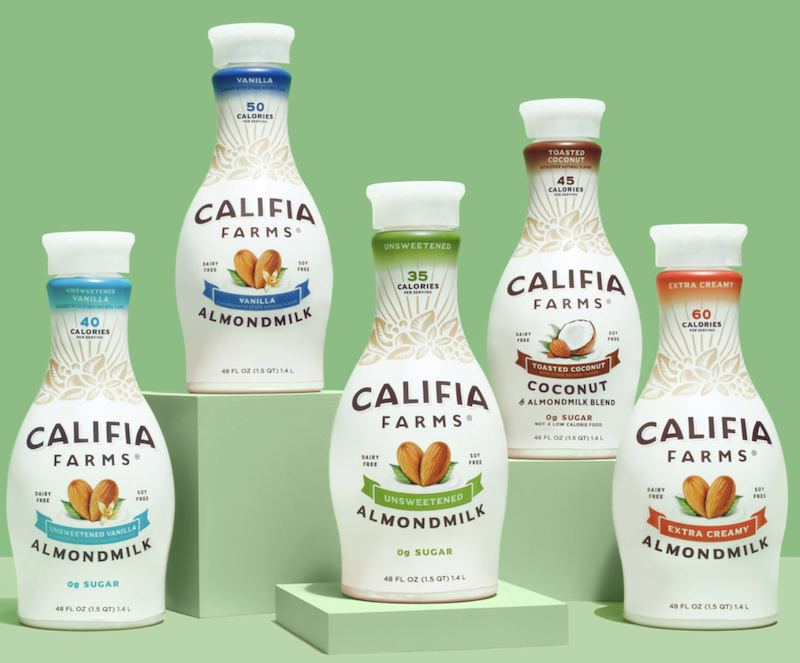 Califia Farms
10 Califia Farms
Almond milk existed before Califia Farms released its first distinctly stylized bottle on supermarket shelves, but this brand inarguably helped to popularize this dairy alternative. Now with a full lineup of products from almond to coconut to oat milk—plus fun seasonal items and milky cold brews—Califia has the backing of Leonardo DiCaprio and Jared Leto, among others. Drink up.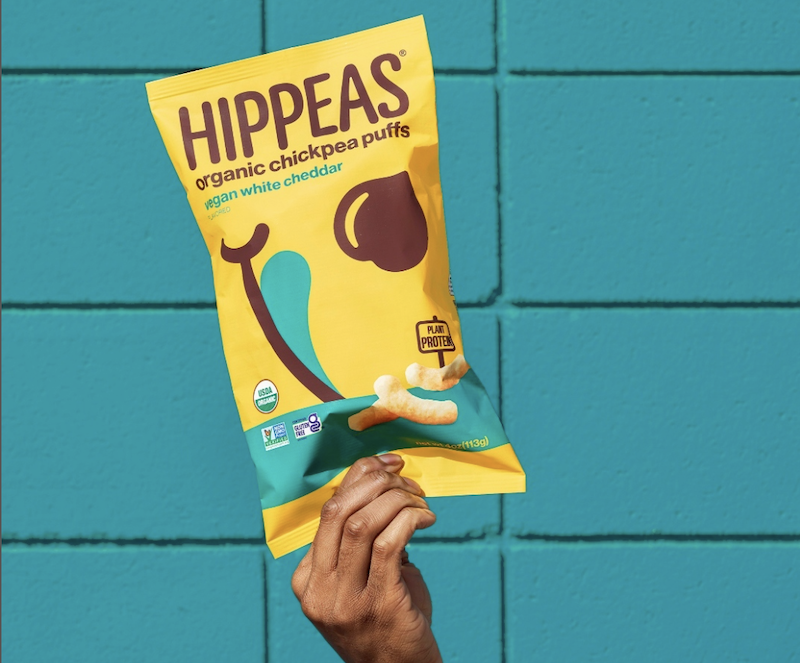 Hippeas
11 Hippeas
These light-and-airy, chickpea-based snack puffs are yet another recipient of Leonardo DiCaprio's vegan investments. With four standout puff flavors and three-chip varieties, Hippeas' better-for-you snacks are likely to make an appearance on any craft service table graced by DiCaprio.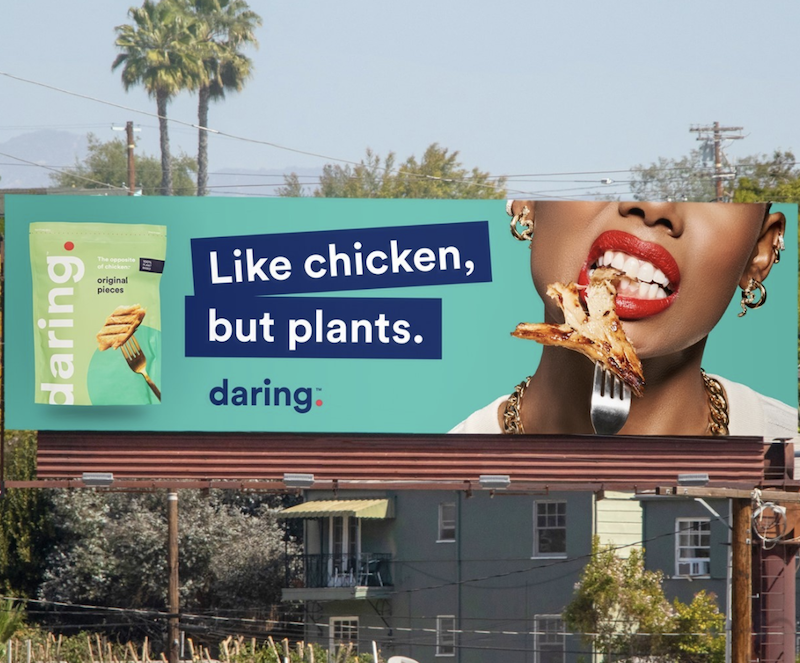 Daring
12 Daring Foods 
Taking a slight detour from the vegan nugget craze, most of Daring's plant-based chicken products are not breaded or fried. Daring's chicken replicates chicken pieces ranging from original to Lemon & Herb. The brand can list off investors from the entertainment industry such as Drake and Steve Aoki as well as a handful of professional athletes including Grand Slam tennis champ Naomi Osaka and NFL quarterback Cam Newton.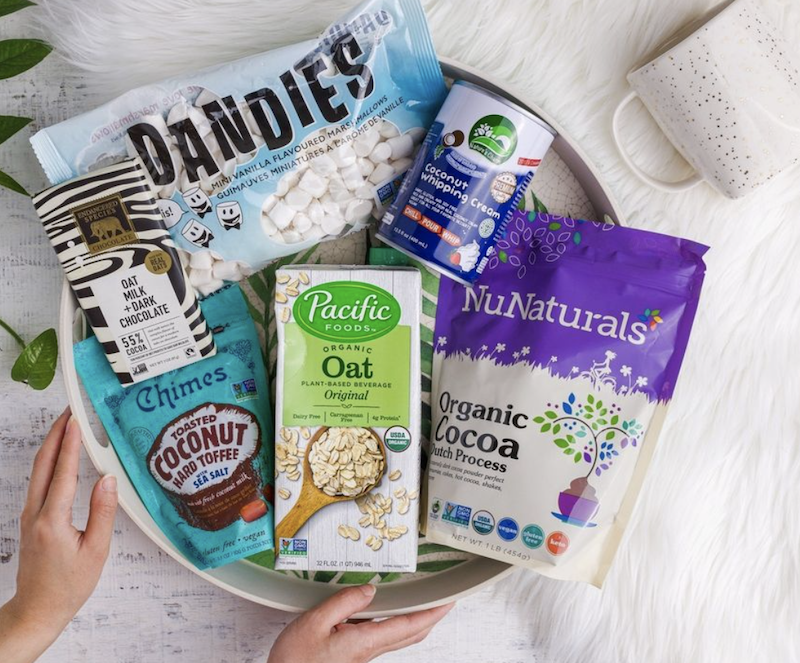 PlantX
13 PlantX
Tennis star Venus Williams has become an investor and spokesperson for this Canadian-based vegan e-commerce market. Now with three brick-and-mortar locations in California and British Columbia, the business is employing Williams' star power as well as a partnership with celebrity chef and restaurateur Matthew Kenney's lifestyle brand, Matthew Kenney Cuisine. Expect more plant-based convenience stores under the PlantX label to come in the future.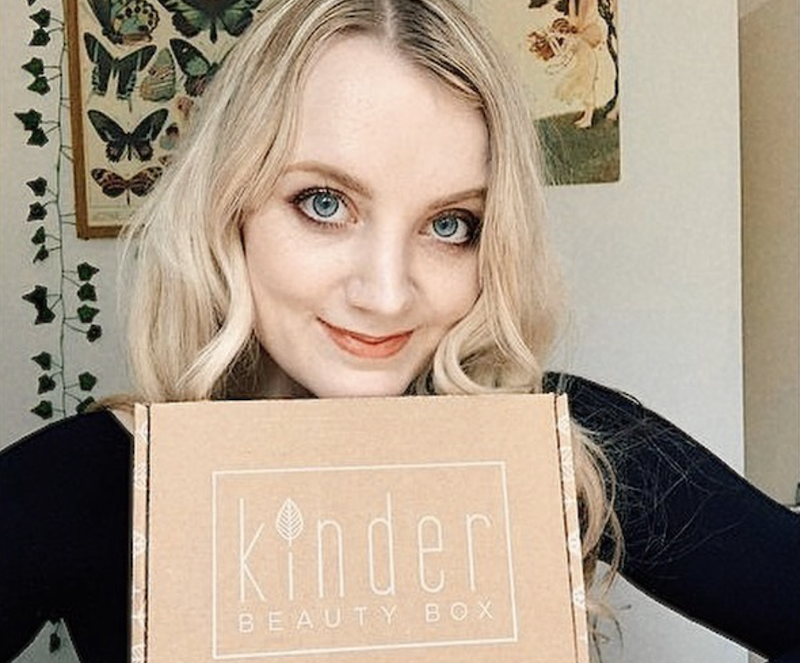 Kinder
14 Kinder Beauty
Launched with the backing of actresses Evanna Lynch and Daniella Monet, this vegan and cruelty-free beauty box has soared in popularity. Each monthly box contains a curated selection of five products with the Lynch and Monet stamp of approval. The items range from full size to mini and span top brands as well as up-and-coming hidden gems.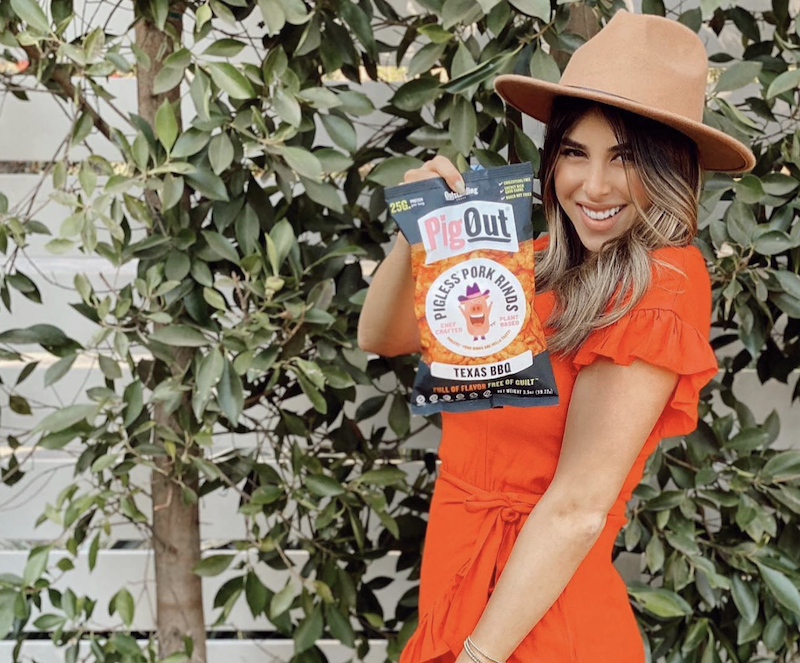 Outstanding Foods
15 Outstanding Foods
Founded by serial entrepreneur Bill Glaser and created by the acclaimed vegan chef of the now-shuttered Madeleine Bistro, Dave Anderson, celebs were quickly hooked by these addictive porkless pork rinds made from mushrooms. Investments have come in from Snoop Dogg, Alexandra Paul, Emily Deschanel, Alan Cumming, and Cesar Milan, amongst others.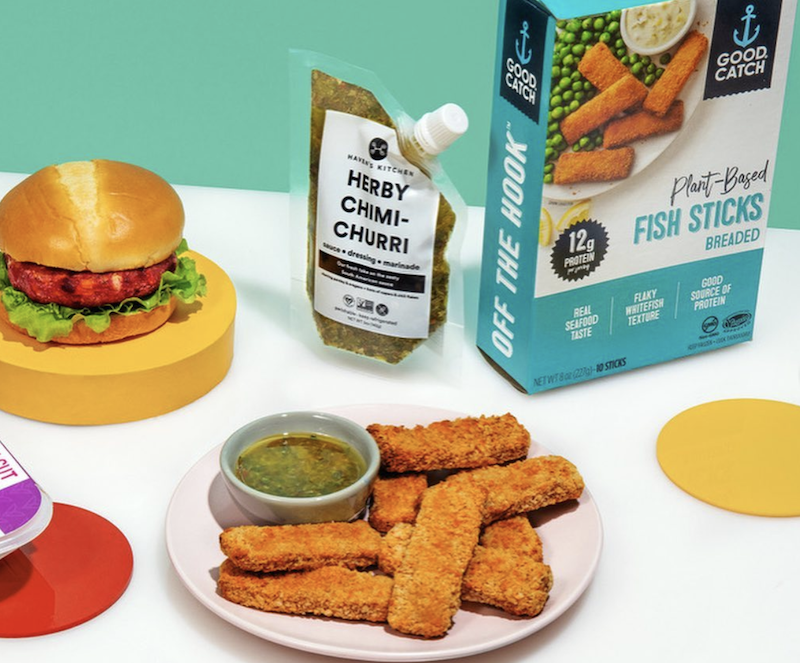 Good Catch
16 Good Catch
Plant-based seafood is hot on the heels of the vegan chicken trend, and Good Catch is leading the chase with its packaged plant-based tuna and crab cakes. Paris Hilton, Woody Harrelson, Shailene Woodley, and Lance Bass have all contributed to the brand which recently made waves by giving out free fishless tuna sandwiches outside of Subway sandwich shops in New York City, Austin, and London.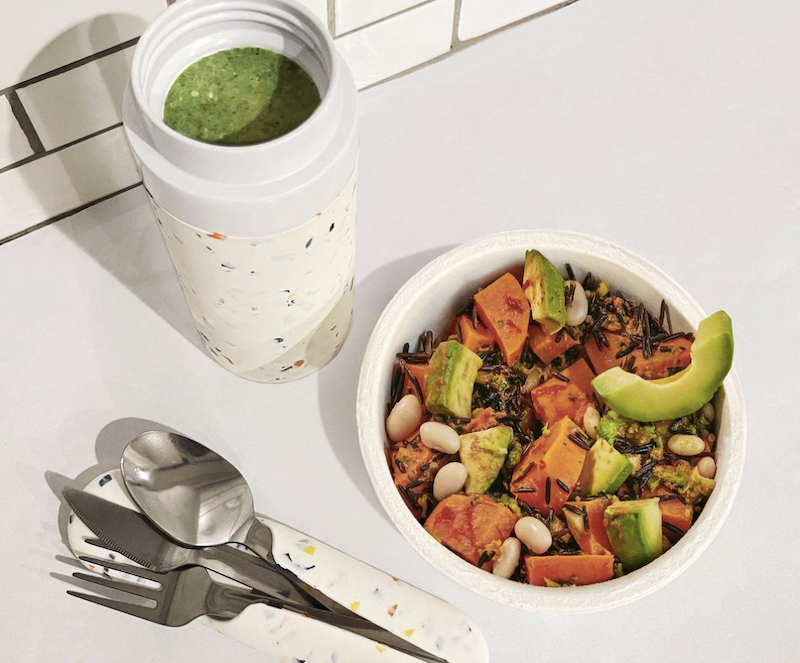 Daily Harvest
17 Daily Harvest 
Given the hectic schedules and demanding expectations of what a celebrity should look like, it's no wonder so many got on board with this health-minded vegan smoothie and ready-made meal brand. All of Daily Harvests' breakfasts, lunches, and dinners are nutrient-dense and take mere minutes to prepare. In addition to adding a few boxes of smoothies, overnight oats, and flatbreads to their carts, celebrities such as Hilary Duff, Serena Williams, Shaun White, and Bobby Flay have all invested in this company.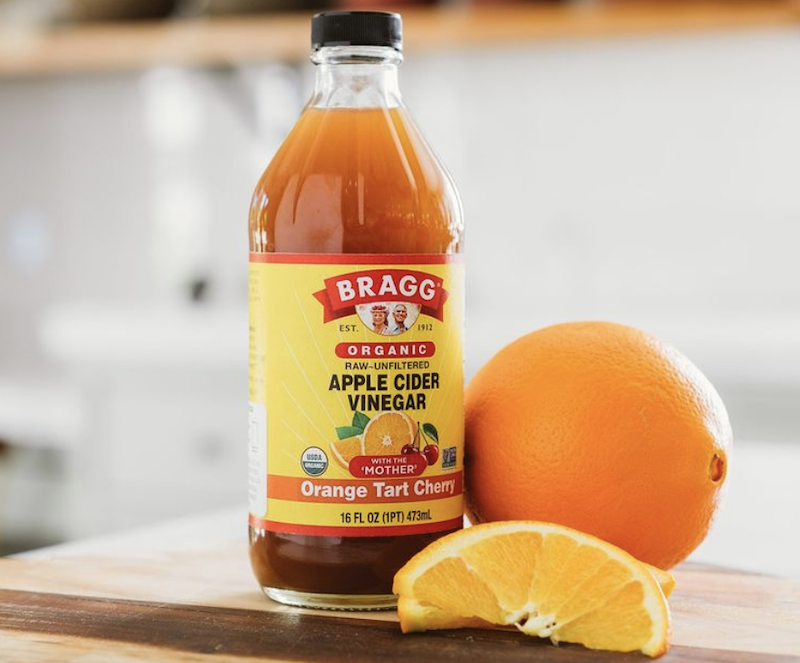 Bragg
18 Bragg
There's some major celebrity star power behind your staple brand of apple cider vinegar. Both Katy Perry and Orlando Bloom made significant investments in Bragg back when it sold in 2019. Perry had been a fan of Bragg products since she was a kid, and she brought her fiance (Bloom) into the fold. As it turns out, celebrities are just like us … to the extent that we all use apple cider vinegar for pretty much everything. 
For more vegan celebrity news, check out these articles:
Gordon Ramsay Is No Longer Allergic to Vegans
Lizzo Shuts Down 'Fat Shamers' on TikTok
Why Hollywood's Hottest Celebrity Restaurant Is Vegan
Happy birthday, VegNews! To celebrate, we're having a mega subscription sale—complete with incredible vegan prizes.
Happy birthday, VegNews! To celebrate, we're having a mega subscription sale—complete with incredible vegan prizes.

link